NOW Foods petitions White House to stay open
NOW Foods petitions White House to stay open
NOW Foods sales demand triple normal and sales of some products at 50x normal rates.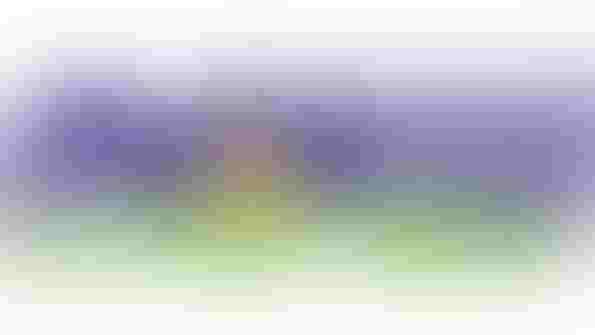 NOW Foods, a pillar of support for natural independent retail stores across the country, has petitioned both the Nevada government and the White House to keep its facilities open in the face of mandatory closures of businesses the nation over.
NOW has two major facilities in the production and distribution of supplements and foods. One is located in Bloomingdale, Illinois, just outside of Chicago, and the other in Sparks, Nevada, outside of Reno.
The company is known as being a pioneering company that produces high-quality supplements and healthy foods at value prices. It employs more than 500 people in Nevada and 1,200 overall, and includes a modern warehouse with softgel, capsule, tablet and powder manufacturing lines, as well as an advanced suite of analytical laboratories that allow for rapid and comprehensive testing of both incoming ingredients and outgoing finished products.
"We are very concerned about any shutdowns," said Jim Emme, CEO of NOW Foods, "for we are an essential part of supporting the wellness goals of consumers,"
The state of Nevada, on March 17, issued a "COVID-19 risk mitigation initiative" declaring all nonessential businesses to temporarily close for 30 days.
That proclamation drew concern from NOW because of its manufacturing and distribution facility in Nevada.
"The good news," Emme said, "is that the state of Nevada confirmed that we fall into the category of essential companies, so that risk has been addressed for the time being."
NOW also communicated its concerns through the Economic Development Authority of Western Nevada as well as the White House via the Natural Products Association.
Emme said the state of Nevada never told the company to shut down. It just wanted "clarity" to be sure no natural products retailer or manufacturing company would be closed by this or any other government directive during the COVID-19 pandemic. 
The essential nature
In its letter to the White House, NPA president and CEO Dan Fabricant made the case that a supplements and healthy foods maker like NOW deserved to be kept open.
"We are concerned about situations like this one, as it will not only limit access to vital health products for millions of Americans, but it could also force consumers to seek overseas products," wrote Fabricant. "A reliable and functioning supply chain is imperative for essential businesses—including natural products retailers—to continue operating and providing nutritional supplements and other health and wellness products during this public health emergency."
Three in every four Americans use at least one natural product and the natural products industry is responsible for more than 380,000 direct jobs, $16 billion in direct wages and almost $15 billion in taxes each and every year, noted Fabricant.
NOW's vice president of sales and marketing, Dan Richard, said that the company's sales demand has "accelerated daily" and is now roughly triple what was normal. 
"As you might guess, some immune products such as vitamin C, zinc, elderberry and lysine are selling more like 10 to 50 times normal volumes," Richard said. "NOW is paying much higer than market prices to get more finished goods to ship to stores."
He said the compay is shipping about five days late because of order counts that have also multiplied. 
Following up on the NPA's advocacy for NOW Foods specifically, another trade group, the Council for Responsible Nutrition, issued a call for officials to classify all dietary supplement facilities as "essential" during the span of the Covid-19 pandemic.
"On an ordinary day, these products play an important role for the health and well-being of consumers, and it is critical that we ensure continued consumer access to these products during this public health pandemic," said Steve Mister, president and CEO, CRN. "This is not the time to jeopardize consumer access to these products. Simply put, they matter more than ever right now."
Recent sales data and reported outages in stores testify to the fact that consumers rely on these products. CRN is currently advocating for the continued functioning of the entire dietary supplement industry during the pandemic by reaching out to the U.S. Department of Homeland Security (DHS), the U.S. Food and Drug Administration (FDA), Coronavirus Task Force, members of Congress, governors, mayors and local officials.
"We believe it is vital for key industries like food and healthcare product manufacturing, including dietary supplement facilities, to be considered essential," said Mister, "as these sectors produce products that promote better health and provide consumers with critical nutrients they need every day."
Subscribe and receive the latest updates on trends, data, events and more.
Join 57,000+ members of the natural products community.
You May Also Like
---