Organic India redefines innovation: 'It doesn't always mean earth-shattering new products'
Organic India redefines innovation: 'It doesn't always mean earth-shattering new products'
This legacy herbal products company equates business success with benefiting people and planet—and has earned multiple NEXTY Awards in the process.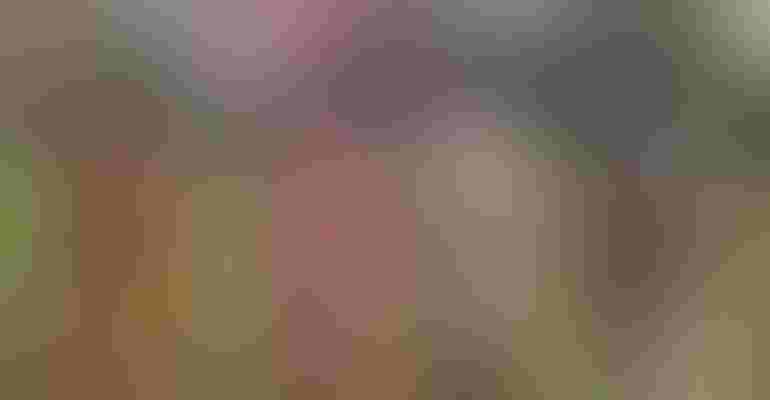 Back in the 1990s, very few companies were concerned with environmental and social responsibility—at least not at the expense of making money. Some may have been starting to talk the talk, but when it came time to truly put people and planet on par with profit, not too many businesses followed through.   
Organic India was different. In founding the company more than 25 years ago, Bharat Mitra and Bhavani Lev were determined to share with the world health-promoting herbal products rooted in ancient wisdom. But in doing so, they committed to uplifting all stakeholders in the value chain while also championing organic and regenerative agriculture. Organic India's innovative business model worked, and, for decades now, it has inspired natural products brands to think differently about the meaning of success.
Though Organic India has grown tremendously and expanded worldwide, its core values haven't budged. The company continues to introduce herbal products that personify innovation, integrity and inspiration—the three pillars of New Hope's NEXTY Awards program. Organic India's Vital Lift Fermented Adaptogens earned the NEXTY Award for Best New Supplement at Natural Products Expo East in 2018, while its Psyllium Pre and Probiotic Fiber was named Best New Product Supporting a Healthy Microbiome at Expo West in 2020.
Here, we chat with Ori Ornstein, vice president of sales, about Organic India's innovative roots, unwavering integrity and inspiration for the industry and beyond.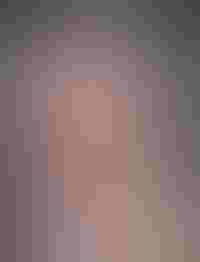 In what ways has Organic India, since the very beginning, been innovative in its mission and business model?
Ori Ornstein: From the start, Organic India has tried to redefine what company success really means. Traditional companies measure success on financial terms: Is our business up or down? Are we growing market share? Those indexes are important for any organization, but they are just one part of our definition of success.
We believe, at our core, that every choice our company makes has a direct impact on people and the environment. Our founders, Bharat and Bhavani, believed we could be a vehicle of consciousness in the global market—that we could create a holistic, sustainable business model that inspires, promotes and supports well-being with respect for all beings and Mother Earth, but at the same time be profitable. We are a business, not an NGO, so we still have to make money.
But redefining success has allowed us the freedom to make critical, difficult short-term choices that pay off in the long run. That's why, for more than 20 years, our original mission statement hasn't really changed.
Why has the company always championed organic, regenerative and small-farm agricultural methods? 
OO: Our founders recognized that we are all interconnected. When they saw the devastation occurring through industrial agriculture in India, they realized that working with the land was the only way forward. So in one sense, regenerative agriculture was the catalyst for this company, and that passion and purpose still live on. As a company, we believe we cannot consider ourselves truly successful or claim to be making a positive impact if we are taking advantage of people or depleting environmental resources.
This manifests through our relationships with our farmers. We contract with more than 3,000 family-owned farms across India, many of whom we've been working with for 10 years. We purchase crops at good prices, pay fair wages, and provide all farmers with health insurance and ongoing training in regenerative practices. Our ethical partnerships are the heart and soul of our company.
What are some of the key environmental and social impacts of Organic India's model?
OO: With regenerative agriculture, the obvious benefits are replenishing soil, improving biodiversity and enhancing water conservation. A prefect example is that we use micro-irrigation on our psyllium crops, which reduces water use by up to 50%.
We also try to grow plants in the regions they are endemic to. One example is the three fruits that make up Triphala, a classic Ayurvedic blend and one of our best-selling supplements. We worked closely with the Indian government to certify half a million acres of forest as organic so that the wildcrafters can collect fruit and preserve the integrity of the land.
Additionally, we built a LEED Platinum-certified facility, which opened in 2019. This is the first food production facility, I believe, to be certified LEED Platinum in India. This has allowed us to reduce our energy and water use and create a healthier working environment.
Most recently, we became involved with the Regenerative Organic Alliance, and we are excited to expand and contribute to that relationship. We have been following regenerative and organic practices for a long time, and in this new year, we are actively pursuing ROA's new Regenerative Organic Certification, which is very difficult to attain. We are also renewing our B Corp certification.
How has the company been innovative with its product offerings?
OO: Along with tulsi, we were the first to introduce organic psyllium to the U.S. market and one of the first to introduce ashwagandha and Ayurveda. We are rooted in Ayurveda but are not a strictly Ayurvedic company, which gives us the flexibility to lean on ancient wisdom while incorporating expertise form Western medicine—as long as we stay true to the integrity of the herb.
How does Organic India continue to innovate?
OO: We realize that innovation doesn't always mean earth-shattering new products. Sometimes it means offering a format that fits better into people's lives and allows them to easily adopt a healthy habit. We really try to see what is missing in the market and address it with quality products, and we try to make Ayurveda very accessible and help people combine it so that it makes sense.
With that in mind, we just launched our Cognitive Support, Immune Support, Stress and Mood Support and Digestive Support Daily Packs at Whole Foods Market. Each 30-day pack is a combination of five or six Ayurvedic herbs packaged in a way that makes them easy to use.
We are also launching Sugar Balance, a novel formula using herbs not found in the market yet. It has a clinical study already—one of the first clinicals done on Ayurvedic products. Also, this year we will launch a senna-free Herbal Laxative that's effective, gentle on the body and not habit forming. Finally, we are working on new products using cutting-edge science that increases bioavailability while maintaining the integrity of the whole herb. We hope to have this ready to submit for the next round of NEXTY Awards.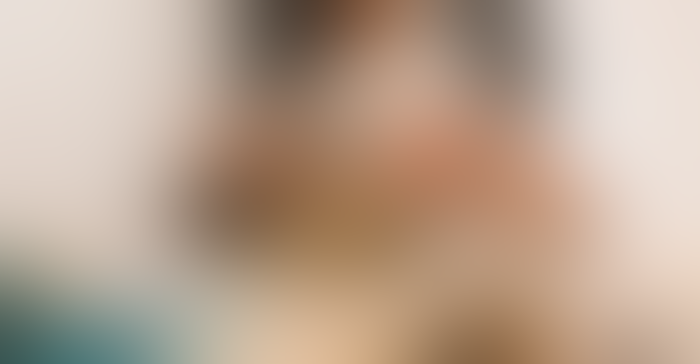 What inspiration can you offer to other natural products brands seeking to make responsible change in the world?
OO: With the environment we are in currently, and with social justice at the forefront of people's minds, authentic, mission-driven brands don't need to wait 20 years for customers to pay attention like Organic India had to. Whether you're an emerging brand, a mid-tier brand or an established brand making a pivot, you can connect with consumers' desire for conscious brands right now.
Further, being socially responsible doesn't have to come at a cost to the bottom line. There is a substantial benefit to and halo effect on your employees, reputation and brand. And when trying to retain employees, having them believing in what you are doing, beyond just [striving for] financial success, makes a big difference.
Also, the rest of the market looks at the natural products industry for the next best thing. Together, we are the Silicon Valley of food and wellness. Organic India did the hard work of bringing key issues to light and establishing our mission, but now we want other brands to implement it. We believe if that if all natural products brands come together in really thinking differently about success, we can make impactful changes in our communities and around the world.
Subscribe and receive the latest updates on trends, data, events and more.
Join 57,000+ members of the natural products community.
You May Also Like
---