Our industry has been in the future-trash business for too long
Our industry has been in the future-trash business for too long
Retailers, distributors, manufacturers and customers all hold the key to sustainable packaging solutions.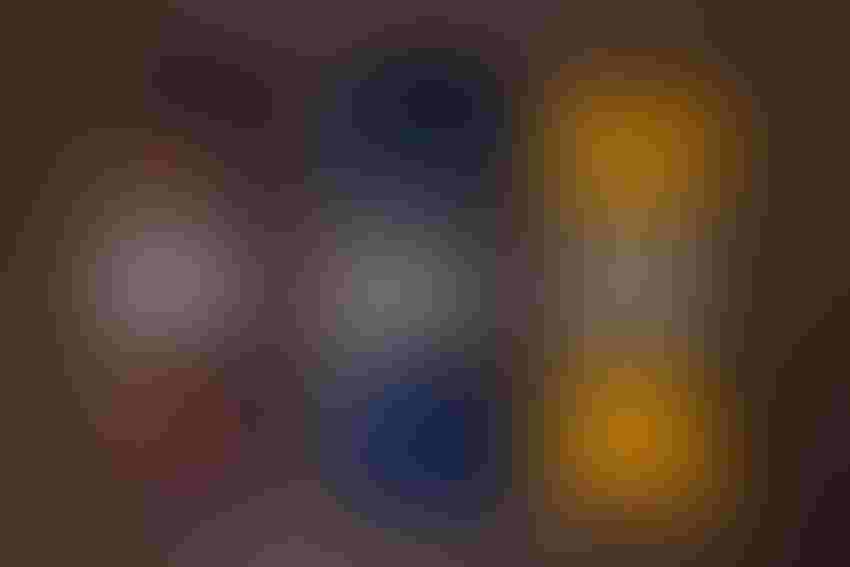 As the CEO of a brand that produces a line of nutrition bars, I am all too familiar with the status-quo of single-use plastics. However, my relationship with packaging is complicated.
My company, ReGrained, is the leader in food waste upcycling. Our mission is to better align what we eat with the planet we love by designing food out of the waste system. Inspired to be the change we wish to see, we have been piloting the leading edge of compostable packaging for our SuperGrain+ bars despite significantly higher costs and other challenges. We have invested significant time and resources into this issue, and in the spirit of rallying a movement, I seek to share our learnings. I hope this article serves to start that dialogue and inspire more action.
Packaging is beyond pervasive in our industry. It is literally the "P" in "CPG." Too much of this packaging, especially flexible films like bar wrappers, is made from multi-material laminations of single-use, petroleum-derived, non-recyclable plastics that end up in landfills. Conventional plastic films are incredibly inexpensive, effective at preserving product quality and can be sourced abundantly. In other words, in the world of flexible packaging, the wrong choice is the easy choice.
I would argue that as leaders we have a responsibility to put packaging considerations on equal footing with other values-oriented ingredient qualifications such as USDA Organic, non-GMO, regenerative and fair trade.
However, the issue is complicated. While the status-quo is clearly wrong, there is no clear "right" alternative. Today there are no viable recyclable options for flexible film that we know of because they are constructed of multiple layers of various types of plastic. Comparatively, compostable films do exist. But composting infrastructure is lagging across the United States and few consumers compost at home.
Despite these end-of-life challenges, upstream compostables are plant-based and can use renewable inputs. The material science has come a long way since we started this process, but most importantly, the current compostable technology tends to invite more air in and let more moisture out than traditional landfill-bound packaging. In ReGrained's experience, our compostable packaging did not withstand the rigors of distribution, causing our bars to stale prematurely. Unfortunately, to ensure product quality and not create the very waste our company strives to solve, we determined that we had to no choice but to switch temporarily to conventional packaging until we can fully test a new solution. This was the single hardest decision we have yet had to make.
But there's hope on the horizon. The time is now to take more collective action on this as an industry. Our planet needs it. Our customers want it.
In partnership with OSC2 Packaging Collaborative we have developed a new generation of high-barrier compostable packaging. No matter who you are—a food brand, distributor, retailer or customer—there are ways to participate in the movement.
Here is our packaging call to action:
If you are a food brand that uses flexible films: Test your products in the latest and greatest structure. We have every reason to believe the new high-barrier layer will solve the product freshness issues, but there is only one way to find out if it works for your products. If the material performs for your products, make the commitment to switch and get on a path to extricate yourself from the future-trash business.
If you are a distributor: We noticed our packaging performance issues once our wares left our warehouse. We need to know with confidence that the new structure we are testing will perform after traveling in your trucks, sitting in your storage facilities and generally being exposed to a variety of temperatures and conditions. Carve out some space at a marginal cost to help us put the future of compostable packaging through the supply chain ringer to confirm it works.
If you are a retailer: Be open to dialogue with brands about packaging and be patient with the bumps in the road. Begin asking your suppliers about their efforts to reduce their contribution to the packaging problem. If more brands know that you care about the issue, they are more likely to invest in making improvements. Consider partnering with the sustainable packaging community to promote the adoption of these materials through cause-related merchandising and other programs. Let's (literally) reach across the aisle and collaborate.
If you are a shopper: Hello, human! Vote with your wallet. Stay tuned into the issue and make your values heard. Advocate for the change you want to see and support the companies that take packaging risks.
If we are going to solve the packaging problem, we need to do it together. I commit ReGrained to open collaboration and radical transparency on this matter indefinitely.
Who is with us? Who is ready for less talking, more doing?

Feel free to email me directly at [email protected].
Subscribe and receive the latest updates on trends, data, events and more.
Join 57,000+ members of the natural products community.
You May Also Like
---
Sep 20 - Sep 23, 2023
Natural Products Expo East is the East Coast's leading natural, organic and healthy products event.
Learn More