Paul Hoffman: A keen eye for operations
Paul Hoffman: A keen eye for operations
Healthy Living Market & Café's sales and purchasing director is bullish on the future for independents. Here's how his store is thriving with expanded private label offerings, a greater online presence and an operations strategy fueled by data.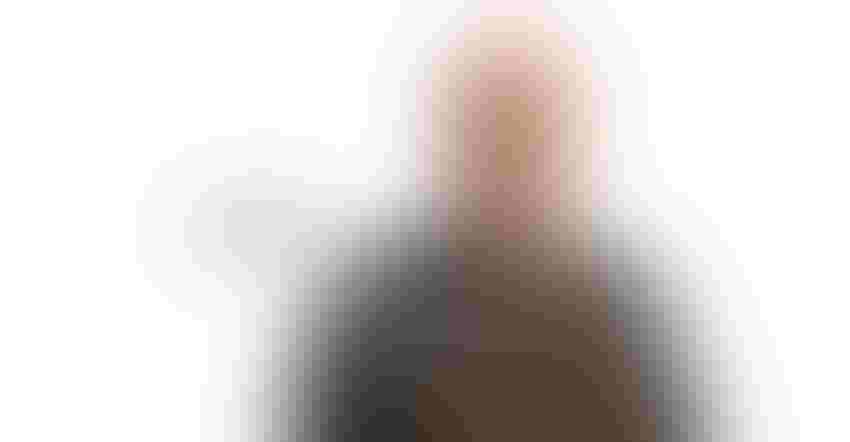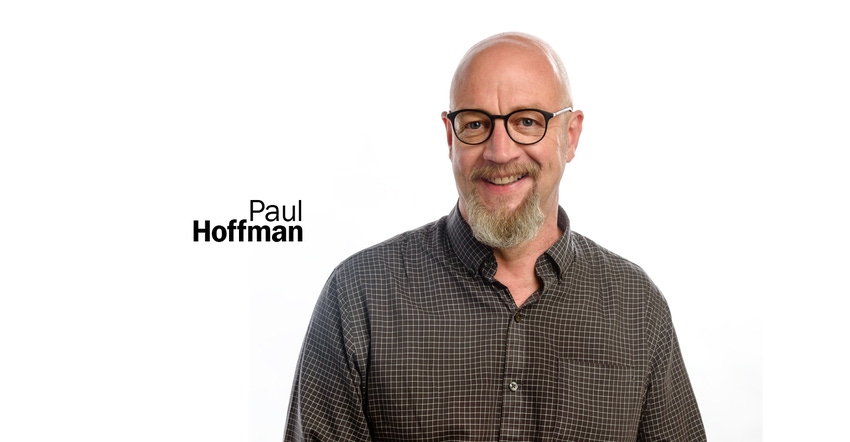 Healthy Living Market & Café has been a community staple in South Burlington, Vermont, since 1986. Back then, founder Katy Lesser had no business experience—she just wanted to provide clean, healthy foods for families like hers within a warm, joyous environment. Today, she co-owns Healthy Living with her son, Eli, and daughter, Nina, and the business is thriving.
Lesser also has a dynamo in Paul Hoffman, the company's director of sales and purchasing. He came on board five years ago as Healthy Living was opening a second location, in Saratoga Springs, New York. Hoffman travels back and forth between stores regularly and has his hand in multiple areas of operations. "My main focus is margin and sales, so I deal with everything that relates to that—which is a good chunk of any business!" he says. "No two days are the same, which I love."
Hoffman took time out of his busy workday to discuss running a successful independent in today's hypercompetitive landscape.
How did you get started in natural products retail?
Paul Hoffman: I spent the first 14 years of my career on the foodservice side, working as a chef in private clubs and restaurants. Then when I was in between jobs once, I started working for a cooperative retailer just as they were launching foodservice. HMR [home meal replacement] was the big buzzword at the time and really taking off. Well, what I thought was going to be temporary turned into a 15-year career there. I worked as foodservice director, then went on to become merchandising director before starting with Healthy Living.
What does your role as director of sales and purchasing entail?
PH: I oversee a team that includes our category managers, our merchandising staff, our demo staff and a creative merchandiser—that's enough right now! More specifically, I do a lot of vendor relations, category management, pricing reviews, margin reviews and promotional planning. A big part of my focus these past two years has been building processes and procedures for effective use of time and resources. We are building this foundation in anticipation of growth, too. We've been doing a lot of work recently on establishing our private label, the HL Essentials line. We are working with co-packers, mainly locally and regionally, as we build that label.
Is this Healthy Living's first foray into private label?
PH: We've done some private label for a number of years, mainly vitamins and supplements. Our brand is well established and trusted, so we basically rebranded that label in anticipation of broadening the selection and going into staple items. Since our brand is associated with high quality, it's only natural for us to take this next step. We've rolled out a few products already. Being in Vermont, maple syrup was one of the first. We are in the process of launching CBD oils and expanding into some refrigerated and prepared products.
You mentioned future growth—anything specific in the works?
PH: Presently, we are in the planning stages of renovating the Burlington store and also looking at a couple of expansion opportunities. And we are further developing our online presence. We have online ordering, but we are about to relaunch it in a new-and-improved format. We'll have a much friendlier user interface and better back-end synchronicity with our POS and inventory system. We've spent the last 18 months or so doing everything from scrubbing data to getting our inventory system and auto-ordering up to very high-level functionality. We are about to launch delivery as well. Nowadays delivery is a necessity because people just assume they can order online. And they should be able to order online—why not?
What are your "big things"—visions, mantras, strategies—that you bring into your job?
PH: I'm a data geek. Data doesn't tell you everything, but it tells you a significant part of the story. We are a family-owned business, so the owners, the VP of finance, the New York store general manager and I are considered directors of the company. We all focus on the future of the business, staying relevant and competitive, and identifying trends and needs for expansion and improvement. A big part of my role is translating those factors into operations, especially on the functional side—everything related to vendors, sourcing, pricing, promotions, spacing and so on.
What is the most rewarding part of your job?
PH: I'd have to say it's seeing a project come to fruition at the guest level, such as with our HL Essentials line. I love taking an idea, finding the proper source that offers the quality we need, seeing it through design and packaging, getting it on the shelf and seeing the excitement on guests' faces when they find a new product and recognize that it's ours.
How does Healthy Living stand out from the competition?
PH: We try to keep it new, fresh and exciting and always strive to be on or ahead of trends. We are nimble because we are smaller, so we are constantly sourcing not just from the typical shows but also the smaller venues, as well as locally, in order to get exciting new products in front of our guests constantly. Also, we have reputation for hospitality, and we really focus on giving our stores a community feel. We try to bring education and entertainment into the shopping experience, something you can't get in chain stores or online. This is largely carried out by our staff. We have a fantastic crew of people who really enjoy what they do and love helping guests. "Getting to yes" is a big thing with us. It's all about doing everything in our power to meet guests' needs, something that is becoming very rare, so our guests are always surprised by it. This is a big piece of our loyalty.
As far as product selection goes, any specific areas you're especially known for?
PH: The big niche for us is vegan, vegetarian and gluten free. While we have a meat and seafood department and all the things that a traditional store has, we have a very extensive selection of vegan, vegetarian and gluten free throughout all categories. Both stores have a scratch-bake shop that is well-known for its extensive selection of vegan, vegetarian and gluten free. Even in our cafés and prepared foods we have offerings for these diets.
What are the biggest challenges you face as an independent in 2018?
PH: All independents face the same challenge in that the percentage of fixed cost is a lot higher when you're running just a couple of stores. The challenge is always, how do we keep costs in line and deliver exceptional service, attract and retain the best staff and have enough left over to react to changing consumer needs? It is critical to have excellent trade-partner relationships. The supply side is critical for being able to get not just good pricing but good service. A lot of times, especially as chain stores, buying clubs and online retailers drudge pricing down, it is crucial to find the next best thing and be flexible with your pricing structure.
How can independents stay strong amidst ever-increasing competition?
PH: Well, I think there is obviously a lot of fear and trepidation with things going on right now, from the Amazon–Whole Foods merger to general brick-and-mortar [sales struggles] to discount stores to foreign competition. But I'm really bullish and positive on independents. I think all of these things will eventually be beneficial for us long-term, as long as we stay true to our vision and mission while also putting a lot of thought into how we can differentiate. It's about not being afraid to take chances and try new things. But at the end of the day, there is always going to be a fair percentage of consumers who want that tactile brick-and-mortar experience—going in, handling products and interacting with other human beings.
When you're not working, where could we find you?
PH: I am a big fan of making music and seeing other people make music. A good night off of work for me is pulling out a couple of guitars and strumming. I am not currently playing at venues, but one of my daughters is a musician and sometimes I sit in. I also love to eat. There are lots of great restaurants opening in Burlington and Saratoga. Between our stores and the local restaurant scenes, there is no shortage of good eats.
Subscribe and receive the latest updates on trends, data, events and more.
Join 57,000+ members of the natural products community.
You May Also Like
---