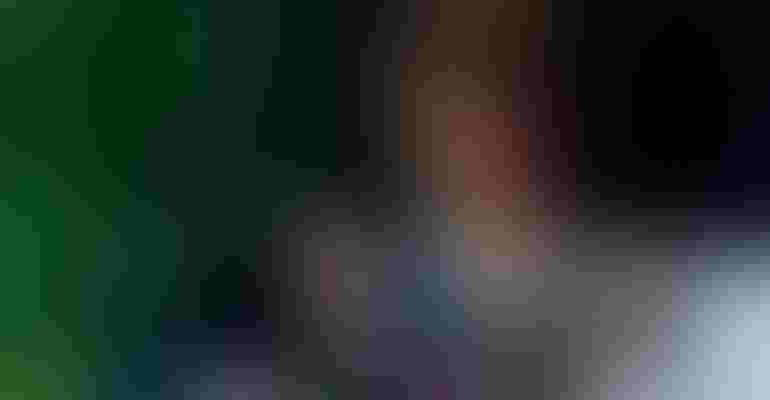 Need a burst of sunshine, a shot of inspiration—basically a big, warm, hour-long hug from a contagiously happy vegan with an Afro named Donna? (Who, these days, doesn't?)
That's what we found at Natural Products Expo West in Tabitha Brown's session, appropriately titled, Tabitha Brown's Keynote: The Joy of Plant-Based Eating with Tabitha Brown. Fortunately, you can watch it here if you are registered for Expo West or Natural Products Expo Virtual.
The actress, vegan lifestyle expert, New York Times best-selling author, entrepreneur—and influencer with 12 million social media followers—delivered heaps of her own irresistible flavor of straight-talking, Southern-accented wisdom: Think hot-pepper honey.
"If we change one person's mind, or open their mind," she said, "we've done our job."
In 2016, Brown got a headache that "lasted every single day for a year and seven months," she said. The headache turned into chronic fatigue and body pain. She lost her vision for a day. She started falling as she walked. Doctors were baffled.
She got medicine. She got shots in her head. She got shots in her arm. What she didn't get was better.
"The doctors said they knew something was attacking my body but didn't know what, possibly some sort of auto-immune condition," she said. "I was desperate."
One day, her daughter came home from school and said she'd seen a documentary her mother had to watch.
"Now, it ain't every day a teenager comes home telling you to watch a documentary," she said. "I said, 'Girl, pop the popcorn!'" They watched "What the Health."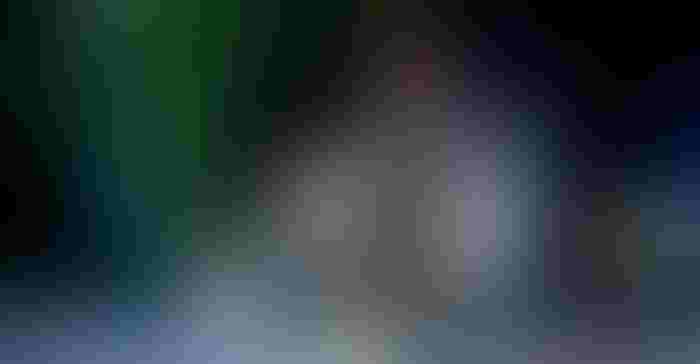 "It was a lightbulb moment for me.
"People die young in my family," Brown said. The only common denominator? "How we eat."
She launched her family into a 30-day vegan challenge. "After all, it was the only thing I hadn't tried, and I had nothing to lose."
Ten days in, her headache disappeared. At 30 days, she felt energy return. "The pain started to lift," she said. "I told my husband: I think this is going to be my life."
He said: "Good for you. Tomorrow I'm going to eat a piece of chicken."
"If you're willing to save your life," she said, "you've got to be willing to go it alone."
Brown, who is Black, set out to do vegan her way.
"Back then I thought veganism was for white people who did yoga, I really did," she said. "Nobody looked like me. That's just the truth."
On a break from driving for Uber—one of the many gigs she worked while searching for acting success—she stopped at Whole Foods for a sandwich. Her TikTok review went viral: 50,000 views the first day; 100,000-plus the next morning. She hasn't looked back.
Brown has been changing the world's view of vegans ever since. Not by pushing, not by preaching, but, she says, "by being Tab."
"I don't want anyone to feel like I'm judging them and what they're eating," she said. "The world's hard enough. Food shouldn't be part of the hard." Instead, she makes something delicious and asks people to try it. "It makes people excited and curious."
Brown looks at plant-based living like she does religion: "I'm never going to force it on anybody. I'm simply going to share."
That's her advice to parents seeking to turn their kids onto plant-based living, too.
"If you tell a child they have to do something, the moment they get freedom, they're going to do the opposite," she said. "But whenever a person makes a decision for themselves, they're more inclined to stick to it. Make good food. They'll eat it. And give them the information."
What plant-based innovation is Brown most excited to discover?
"I'm a big cheese girl, and before, when I started." She paused and twisted her face into a grimace at the memory of those vegan cheese options. "We've come a long way! Praise god! Yeah! I want to see some sharp cheddar!"
She'd also love to see some vegan gravy packs. And more vegan seafood options that overcome the texture challenge.
"Know how people count sheep when they sleep?" she asked. "I count crab legs. That's how bad I miss them."
To watch this and other Natural Products Expo West sessions, visit Natural Products Expo Virtual. Access to NPEV is included with Expo West in-person registration.
New Hope Network has planned a year of activities on our community platform, Natural Products Expo Virtual. Discover thousands of amazing companies, more pre-show programming and livestreamed sessions including Climate Day, Pitch Slam and the State of the Natural & Organic Industry keynote.
Subscribe and receive the latest updates on trends, data, events and more.
Join 57,000+ members of the natural products community.
You May Also Like
---
Sep 20 - Sep 23, 2023
Natural Products Expo East is the East Coast's leading natural, organic and healthy products event.
Learn More