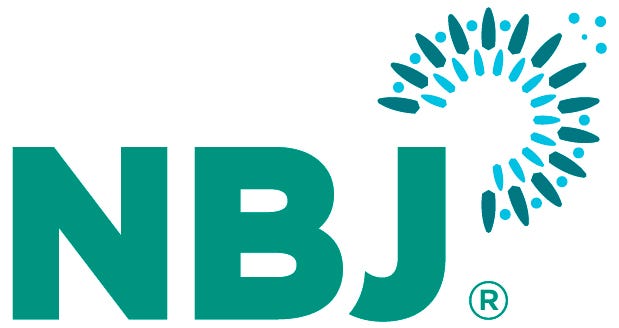 Power user: A conversation with NYT supplements reporter Anahad O'Connor
Power user: A conversation with NYT supplements reporter Anahad O'Connor
Many in the industry might be surprised to learn that O'Connor, who broke the story on the New York attorney general's investigation of botanicals, is a longtime supplement user himself.This interview appears in the 2015 NBJ Supplement Business Report available now.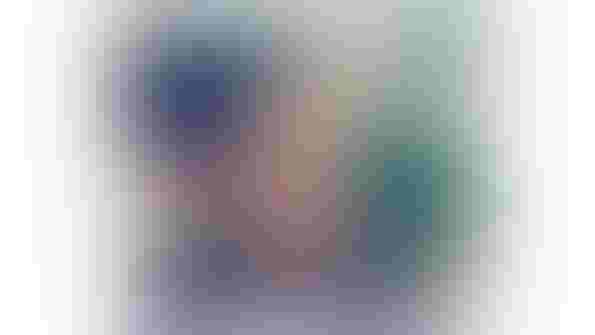 Everyone in the nutrition industry knows Anahad O'Connor's name. He has led the recent New York Times coverage of supplements and has become a target for criticism from many in the industry. So it's surprising to learn that O'Connor—who will be speaking at the NBJ Summit in July—is a longtime and current supplement user. And among the four books he has written is the diet guide Lose It! The Personalized Weight Loss Revolution.
So NBJ reached out to O'Connor to find out more about his personal and professional relationships with the supplement industry.
NBJ: What's your history as a supplement user?
Anahad O'Connor: I've always been interested in supplements. My parents raised me as a vegetarian. They were very much into health and nutrition. They were vegans before it was cool or fashionable and trendy. They raised me on echinacea when I had a cold and would give me things like wheat germ oil and all kinds of supplements as a child. When I became a health reporter at the Times, this was just one of the areas that I wanted to cover and write about and look at the research on different things that people were taking and that I was taking.
NBJ: As you left your parents' house and went out on your own, did you maintain that lifestyle, or did you rebel against your parents and start eating junk?
AO: It's funny. I have six siblings. Some of them definitely rebelled. But I stayed on that path and was always very passionate about health. I continued taking supplements. I still do. I work out at least five or six times a week. I'm very conscious of what I eat and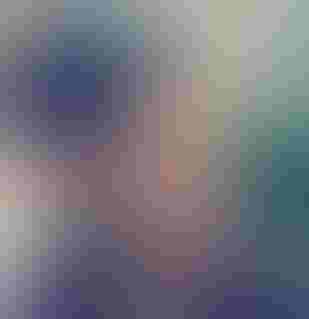 what I put in my body.
NBJ: What supplements are you taking now or have you taken?
AO: One supplement that I have always taken pretty regularly is fish oil. I also use whey protein with my breakfast to make a protein shake. My wife was a vegetarian for a while, so we had a lot of B-12 around. Vitamin D is something that I've used a lot, and I'm currently taking workout supplements. I have a cabinet of various things. You name it, I've probably tried it.
NBJ: What have you stopped using, and why?
AO: I still buy fish oil. But that's one thing where as much as I like omega-3 fatty acids—I think they're good for health—I think research is kind of mixed. I'm also wary of which omega-3 supplements I buy, because I've come to discover that omega-3 fatty acids are very fragile and they can become rancid easily. What I would like to be able to do is to find the best quality fish oil supplement. I'm not sure which is the best one, and, unfortunately, there's really no way to tell what's the best quality.
NBJ: There's reliable information out there, but also a lot of misinformation. It's hard to tell which is which.
AO: Exactly. That's something that's informed in my reporting. I feel like there are a lot of people like myself who think that there are supplements that are worthwhile and certainly worth taking—particularly those that don't have a lot of side effects that we know of, such as fish oil. But how do I find the best quality one, and what does the research really say about it? How much of it do I need? Or how much of it should I be taking? One thing I've tried to do in the meantime is just to eat a lot of wild salmon or wild fish.
"There's definitely a perception that I'm anti-supplement, which I'm not."
NBJ: It's safe to say that there's an assumption out there that you don't use supplements and that you hate the industry and want to take it down. Have you felt that?
AO: There's definitely a perception that I'm anti-supplement, which I'm not. I not only take them myself but I have long recommended supplements to friends of mine and people who ask for health advice. I've had many what people would characterize as pro-supplement articles in the Times. I would say that the reporters that I know who are anti-supplements are people who choose not to write about supplements. They're just not interested in the topic.
I'm interested in it because I've always been a supplement user, and I want to know what the best supplements are and which ones are superior in terms of quality. I think that everyone should have access to supplements. My reporting is kind of focused on trying to improve quality-control issues in the industry, because I think that what it says on the label should be what is in the bottle. I think that, far too often, that doesn't happen.
I think there's a perception that The New York Times, is anti-supplement. People say, "Oh, well this is just the Times in the pocket of the pharmaceutical industry." But that's not the case at all. Nothing could be further from the truth—we're certainly not in the pocket of the pharmaceutical industry. We have many reporters, including myself, who have written very critical articles about the pharmaceutical industry and about prescription drugs and the problems there. It kind of baffles me.
NBJ: On the botanicals, was that one that you were looking into or was your coverage more of a response to the New York AG investigation?
AO: The first story I did on that was the 2013, Steven Neumaster's study—which we found really fascinating. The coverage that followed earlier this year was really a response to the AG's investigation, which was launched after they read my 2013 story. They reached out to us here at The New York Times and said, "We've got this research we've done and this investigation. We're going to put something out on it. Would you like to do a story on it?"
NBJ: There is a very big perception inside the industry that the DNA test, especially as it was applied by the New York AG, was right-fight-wrong-tool. Have you looked into that part at all?
AO: Yeah. I had dug into that. I was actually planning to write a follow-up story, which I was working on when the AG's office and GNC contacted me and said, "Hey. We've got a deal we're about to announce to put this thing to bed and hopefully move on." That nixed my plans to do a follow-up story digging into the science.
In my reporting for the follow-up piece I had spoken to the Council for Responsible Nutrition and some others in the industry. Of course, when I wrote those stories, the one in 2013 and then the more recent on on the AG's deal, for both of those stories the American Botanical Council and others said to me, this is the wrong test for extracts. It shouldn't find any DNA in the extracts.
The Council for Responsible Nutrition was very insistent on that. Of course, in my story I interviewed Pieter Cohen. I said, "Okay, he's an objective guy. Let me hear what he has to say." He said, "Look, these results, if they're true, are extremely devastating." I think that was the quote that I had from him. Then he said, "But, you know, I'm not sure about this test for these extracts. I think it might be the wrong test and that the results might be inaccurate." That's what I put in the story.
NBJ: The industry is really focused on that.
AO: To continue fighting, I think, is not going to win over consumers. I mean, people know that, obviously, it's not an unregulated industry. That's wrong. But most understand that the regulations are certainly not as strong or as strict as they could be. And this is because the industry played a role in crafting them.
There are definitely a lot of companies that are doing the right thing. But there are also a lot of bad apples, you know? I feel like what the industry should do is try to lift up the companies that are doing the right thing and then do things to address all the bad apples.
Someone like Pieter Cohen, for example, would advocate for regulations that would specifically target all the companies making the weight-loss products, the sexual enhancement products and the bodybuilding products that are spiked with steroids. Try to get a handle on all those bad actors to at least give consumers the perception that the industry is really concerned about getting all the bad stuff off the market. I feel like consumers are starting to think—or have been thinking—that the industry is not really serious about self-regulation and getting the bad actors out of the way.
Subscribe and receive the latest updates on trends, data, events and more.
Join 57,000+ members of the natural products community.
You May Also Like
---