Power Women: Stacy's Rise Project Class of 2020
Power Women: Stacy's Rise Project Class of 2020
These female founders are facing challenges brought on by the COVID-19 pandemic head on.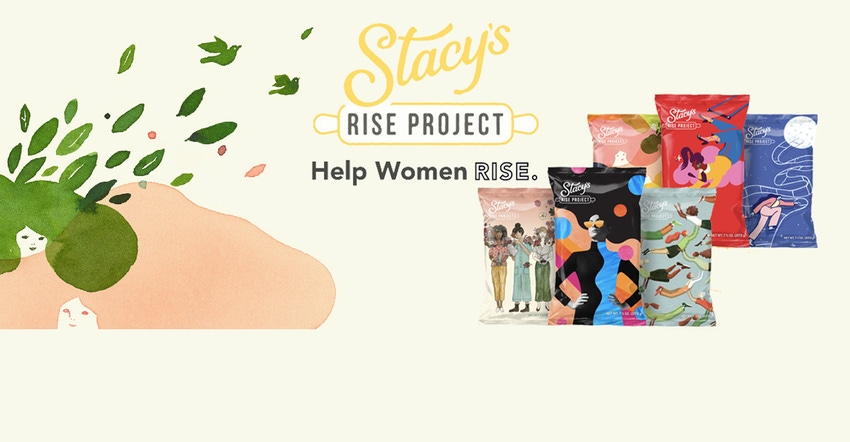 Juanita Flowers, the founder and CEO of Minneapolis-based Juanita's Jar, was just starting to distribute her bite-sized, preservative-free cookies when COVID-19 hit. 
Flowers, a mother of two teenagers and a survivor of domestic abuse, wasn't sure what she was going to do.  "When COVID hit, I instantly lost 75% of my revenue," she says.
She applied for a job to bring in extra income, but didn't get the position. In April, she sent an email to her customers on her distribution list asking them to buy more cookies. "I told them, 'I need you guys to buy, we are in trouble and may have to close our doors,'" she says. "And my customers showed up."
Less than six weeks later, on Monday, May 25, George Floyd was murdered across the street from Flowers' production kitchen.  "We couldn't operate with the civil unrest," she says. "So it was one thing after another."
By Thursday of that week, Flowers started getting notifications on her phone about posts on her website. "I thought somebody had hacked my website," she says. "But it was literally people from across the country that were starting to search out black-owned businesses to support and people had started putting notes on their orders."
That's when Flowers applied for Stacy's Rise Project, a grant and mentorship program created by Stacy's Pita Chips, a Frito-Lay brand, to advance female founders.  
Flowers later received an email saying there were a couple of questions about her application, requesting a Zoom call. With 1,600 applicants, Flowers took requesting a Zoom call.
To her surprise, Flowers quickly realized she was one of the 15 winners of the 2020 Stacy's Rise Project who would receive a $10,000 grant, one-on-one executive mentoring from Frito-Lay and PepsiCo, as well as a team of professionals to help with creating, placing and designing advertising on their behalf.
"I started to cry," she says. "It took me back to March when I was literally going to quit the business and everything I told myself, that you've got to believe it will work even though you're questioning every ounce of it because it hurts and it is hard."
She is far from alone.
With COVID-19 impacting so many small businesses, the pool of applicants for 2020 Stacy's Rise Project quadrupled from the previous year with 1,600 applicants. Even before the pandemic, being a female founder has been difficult.
"In 2019, female founders received only 2.8% of venture capitalist funding—which means that, as small businesses struggle in the current environment, women-owned companies need more support than ever before," said Ciara Dilley, Frito-Lay vice president of marketing.  
Here's a look at some of the other winners of the Stacy's Rise Project.
Chi Nguyen, Dallas, Texas, founder of Purpose Tea
Chi Nguyen started Purpose Tea, a mission-driven beverage company focused on empowering women who are frequently exploited as tea pickers. After incorporating her company in 2016, Nguyen launched her product in 2018 and was just starting to scale her early stage beverage startup when raising capital became more challenging during COVID-19.
"They've given us a lifeline," says Nguyen.
The grant is affording Nguyen the ability to increase brand awareness in the DFW market while helping her social enterprise that leases 1-acre plots of land to women in Kenya who pick purple tea to improve their economic status.
"The more we can do for our tea, the better we can do for our female workers," Nguyen says. "We've learned that when you're launching a new brand into the marketplace it takes time for consumers to meet you where you think you should be."
Arion Long, Baltimore, Maryland, founder of Femly
Arion Long was diagnosed with a cervical tumor at the age of 26. She was shocked to find out from a doctor her conditions were linked to additives and chemicals in the feminine products she was using.
It prompted Long to start Femly, a company focused on biodegradable and eco-friendly feminine care products.
Many feminine products are made of nylon, rubber, BPA and dioxins, which can cause feminine health issues and take over 120 years to degrade. Long created a line made from 100% pure cotton that easily biodegrades, as well as a reusable menstrual cup made from medical-grade silicone.
Callee Ackland, Rapid City, South Dakota, founder of Bestowed Essentials
Callee Ackland started making soap as a therapeutic hobby while serving in the Navy. When she exited the military in December 2017, Ackland wanted to create sustainably sourced, vegan products in eco-friendly packaging made from upcycled, recycled or biodegradable materials to reduce plastic pollution.
Her Etsy shop—which she promoted by traveling around the country in a white van—morphed into a full-time business that has quickly outgrown a 100-square-foot storage unit, a 500-square-foot space into a 1,700 square-foot-space coupled with a zero-waste retail location, Hippie Haven.  
"It's important to remember why you started your business and what your mission is, especially in difficult times like these," says Ackland, who jokes she started cussing like a sailor when she realized she was an award recipient.  
Sophia Maroon, Bethesda, Maryland, founder of Dress It Up Dressing
Maroon loves salad so much, she jokes about eating one every day.
After looking for a shift from the filmmaking business, she coupled that passion of having simple balsamic vinaigrette dressings—based on her mother's recipes—to launch Dress It Up Dressing in 2012 with the goal of making healthier salad dressings.
Maroon had just invested closed to $100,000 to launch single-serving packets and capitalize on the grab-and-go market at salad bars, cafeterias, schools and airplanes when the pandemic hit.
"We are clutching at straws at how to survive COVID," Maroon says. "We came out with our new product exactly at the moment the world shut down."
Maroon pivoted. She began giving away salad packets to Washington, D.C. public schools and partnered with chef and humanitarian José Andrés of World Central Kitchen to not let anything go to waste.
After being named a Stacy's Rise Project winner, Maroon is working with mentors to solidify a new sales strategy and enter the foodservice industry.
Sylvie Charles, San Francisco, California, founder of Just Date
Charles, a former University of California San Francisco general physician turned entrepreneur, wanted to create a low-glycemic, plant-based sweetener made only from organic California-grown medjool dates.
Charles grew up on Indian meals "steeped in healing in Ayurvedic tradition." As a doctor, Charles saw the impact food had on treating patients with preventable chronic disease.  That led to the launch of Just Date, a company that makes medjool date-based syrups as a better healthier alternative for sweetening foods and drinks and a way to reduce the amount of refined sugar and artificial sugars in American diets.
"The mentorship that Stacy's is offering is a dream," says Charles.
Nina Tickaradze, Marietta, Georgia, founder of Nadi
As a child, Nina Tickaradze, grew up drinking rosehip drinks in her native country of Georgia made by her mother and grandmother to prevent colds, boost energy and improve digestion.
After talking the idea over with her longtime friend, Gaga Abashidze, who runs the operations in the country of Georgia, the mother of three founded Nadi, which means "collective work effort" in Georgian.
NADI is a social venture that works with refugees displaced in Georgia region and the first company to be USDA Certified in organic wild rosehip juices in the U.S.
Jessica Gartenstein, Chicago, Illinois, co-founder of Frönen Foods
Gartenstein loves ice cream, but having celiac disease made it difficult to find healthy go-to products. Many times she felt sick even when she was eating gluten free. 
While getting her bachelor of arts in public policy from University of Chicago, Gartenstein began paying more attention to the ingredients in ice cream. "I realized I couldn't even pronounce half of what was in it," she says.
Helped by a $20,000 grant from the University of Chicago Booth School of Business and a $10,000 investment from the Polsky Center for Entrepreneurship and Innovation, Gartenstein launched Frönen—which means indulge in German—as a nondairy frozen dessert company that touts using only a handful of ingredients, including coconut cream, water, banana, honey and vanilla, and free of allergens, gums and artificial flavors.
Through a LinkedIn post, Gartenstein heard about Stacy's Rise Project and applied on Hello Alice, an AI platform designed to help women, veterans, people of color and LGBT entrepreneurs start and grow their companies.
Since being awarded a grant, Gartenstein is focusing on different sales channel strategies and a rebrand for her company. "It's been amazing," she says. "I'm blown away by how great my mentors have been and the insights they are providing."
Other Stacy's Rise Project winners
Maria Palacio, Palo Alto, California, of Progeny Coffee, a specialty Columbian coffee company that offers subscriptions to adopt a farmer.

Tiffany Griffin, Durham, North Carolina, of Bright Black, a scented candle company that celebrates Blackness.

Jasmine Coer, Atlanta, Georgia, of Color My Story, a company helping mental wellness by using arts and crafts to tell stories.

Claudia McMullin, Park City, Utah, a coffee roasting company that sells fair trade coffee made with organic beans and donates 10% profits to dog rescue organizations.

Keira Kotler, San Anselmo, California, of Everviolet, an adaptive lingerie and loungewear company.

Kemi Tignor, Washington D.C., of Little Likes Kids, a boutique toy company focused on creating diverse images.

Joy Kathryn McBrien, Saint Paul, Minnesota, Fair Anita, a fair trade jewelry and accessory store.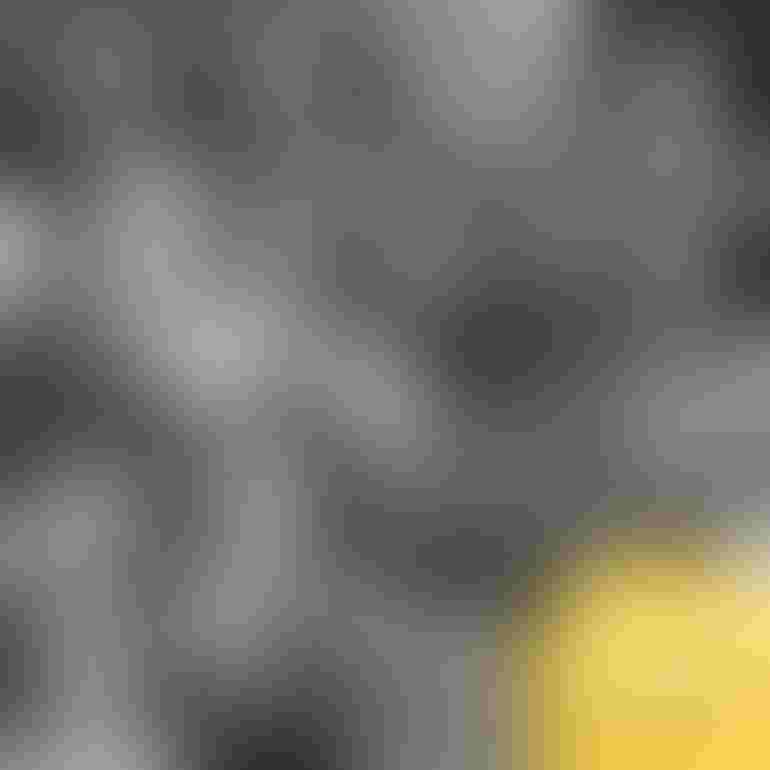 Subscribe and receive the latest updates on trends, data, events and more.
Join 57,000+ members of the natural products community.
You May Also Like
---
Sep 20 - Sep 23, 2023
Natural Products Expo East is the East Coast's leading natural, organic and healthy products event.
Learn More