Presence and confidence drive Pickled Pink success
Presence and confidence drive Pickled Pink success
This gourmet pickle brand went all in on trade and consumer shows. Here's how taking risks has fueled its growth.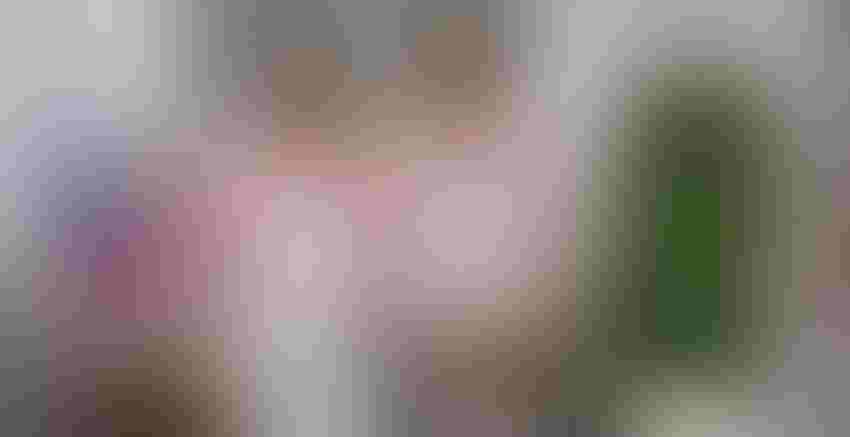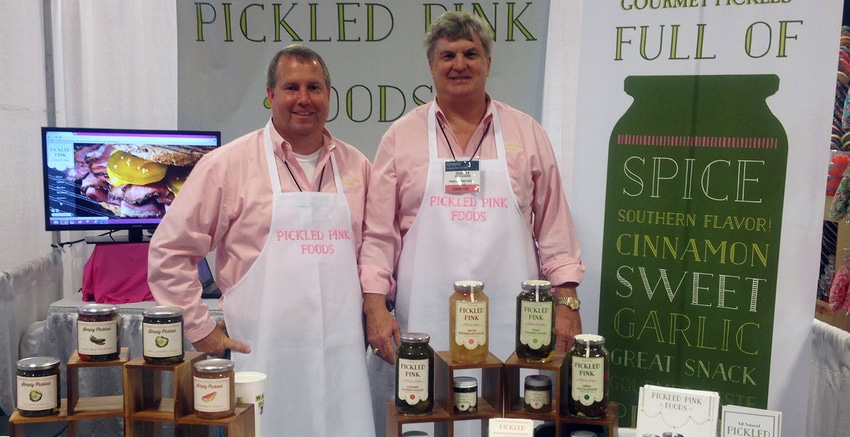 If you ask Jim Lawlor, cofounder of Georgia-based Pickled Pink Foods, the gourmet pickle brand had no business being at Natural Products Expo West, AmericasMart Atlanta or the Fancy Food Show when it was mere months old. But that didn't stop it from playing. Pickled Pink dove into the deep end and has been rewarded with spots on store shelves across America and even across the pond. Here, Lawlor talks about taking a chance, hitting the road and growing the brand.
How did you get into pickling, and why did you decide to start a business out of it?
Jim Lawlor: It's kind of a funny story how it all started. Charlie [Stevenson, cofounder and president] absolutely hates pickles. Hates them! But for years, his wife was making the family recipe for pickles during the holidays, for family and friends. Well, one day Charlie got bored and started snacking, and he started eating them. And he said, damn, these are good! So he says, shoot, if I hate pickles and I like these pickles, maybe other people will, too.
So in the spring of 2013, we decided to start selling these pickles. We didn't know where it would go, but we thought, let's take this recipe and see what we can do with it. By July of that year, we attended the Atlanta Home and Gift Market at AmericasMart Atlanta. We brought every last jar we had with us thinking we'd sell them there—we didn't even realize that we were supposed to place orders instead of sell at the market. We were two dudes with a company and one product—a sweet gourmet pickle—packaged in large, 24-ounce jars in heavy 12 packs because we didn't know any better. We picked up about 93 clients in 12 states at that first show. We thought we were the king!
You've grown a lot since then. What do you think contributed?
JL: First, we discontinued the large 24-ounce jar because it was just too big and heavy.
The other thing we did in our first years—and still do—was that we went to as many shows as we physically and financially could. We went to many Junior League shows all over the South—Birmingham, Richmond, Charlotte, Raleigh, Mobile, Nashville, the list goes on. We were on the road 8 out of 12 weeks. We didn't care if it was a consumer show—we just wanted the pickles in as many hands as possible. Plus, we used these shows to listen and learn. What do people like?
We also hit the big shows hard, so we did the Fancy Food Show in New York when we were 10 months old. We had no business being there, but we wanted to play. We did Expo West when we were a year and a half old. We played bigger than we were but it got the word out there. It wasn't up for debate whether it was too expensive to attend a show—we went. And it's what fueled our growth: presence and confidence.
We also learned that as much as we really enjoyed our first 300 to 400 clients we had in the gourmet mom-and-pop world, there's just not enough of them to sustain a long-term business. So we realized after about a year that we'd have to branch into mainstream, and you've got to have enough SKUs for them to choose from. When we had three items and thought that was a nice selection, the truth is that for mainstream, high-end grocery, you need more than one or two items on the shelf to draw people's attention. Now, with seven SKUs, we have a nice selection where stores can choose to carry the whole line or three or four for nice shelf presence.

Your jars say "Pickled for a Purpose." What's the purpose?
JL: Charlie's only son, Hunter, passed away in 2004. And the family started a foundation called Hunter's Hotline, which puts hotlines in schools that provide a direct, private and secure confidential line to the police should you feel you've gotten yourself into trouble, whether that be drugs, bullying or alcohol. This has been up and running for the better part of 12 years.
So travel forward—here we are with Pickled Pink, and we're asked all the time if we partner with breast cancer foundations, because of the pink connection. We didn't. We spent time having meetings and trying to have that partnership and connection when I said to Charlie, we have a purpose, your family has a purpose and our purpose is Hunter's Hotline. Today, a percentage of the profits go to help maintain and grow this organization.
What's next for Pickled Pink?
JL: Our short term goals—that being 12 to 15 months away—is to roll out no less than two and potentially three new items. One of the items will be a standard garlic dill cucumber pickle. But we've found that our unique products like the watermelon and peaches, although more expensive, are top sellers because they're unique. So we'll likely be looking at adding products that are unique with nice color, too.
We will also likely begin the process of having our products become Kosher certified. And we're looking at foodservice, since we are asked about that constantly.
We are also going to be moving into a new warehouse in Atlanta in the beginning of 2018. So we'll be hiring new employees, too—rather, we'll be hiring employees, because for now it's just us!
Subscribe and receive the latest updates on trends, data, events and more.
Join 57,000+ members of the natural products community.
You May Also Like
---