Putting sustainability into practice – article
Putting sustainability into practice – article
It's not enough to just be organic anymore. Brands must also be sustainable. Fonterra puts that into practice.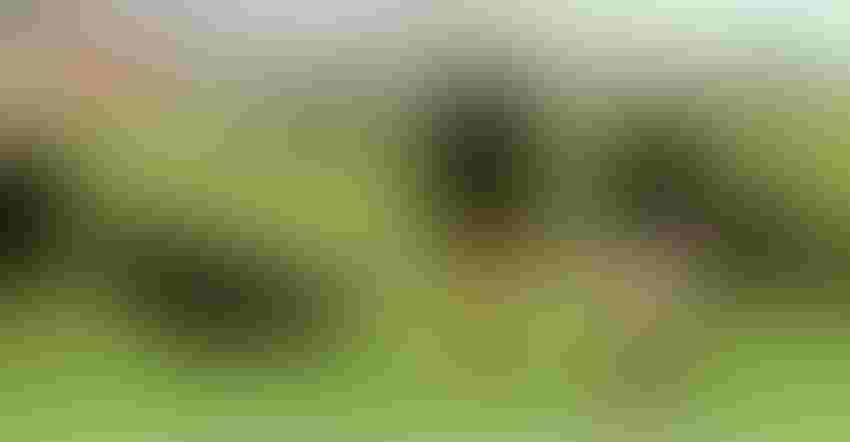 Sponsored by Stone Rolling
Organic is more important to consumers than ever before. With growing environmental concerns and the desire for healthier living, 82% of American shoppers say they buy at least some organic food regularly. This is according to the 2021 Sustainability Performance Report from Fonterra, the globally recognized New Zealand Dairy Co-operative. Seeking an understanding of where and how our food is grown, consumers feel like they can trust organic food more than conventional food products because the industry has more regulation and oversight in the U.S. It may have been a healthier lifestyle that popularized organic foods, but it's the concern for the health of our planet that will direct the category's future. According to consumer data from FMCG Gurus, 74% of consumers globally are concerned about the environment and particularly carbon emissions. Fonterra's NZMP has leveraged its decades of experience in the organic dairy space to launch new organic product innovations in order to directly address the ever-growing environmental concerns.
Is the USDA certified organic seal alone still enough of a pull with shoppers to stand out among the competition and experience sales growth year over year? Data from Mondelez's 2021 Global Consumer Trends Study suggests that it may not be. This survey, conducted by The Harris Poll with over 3,000 adult respondents, found that more than half of consumers want to purchase products from brands that are actively working to offset climate change and their own potential environmental impact. Additionally, FMCG Gurus data shows that 46% of people are already looking for environmental and climate claims on packaging. This percentage is predicted to increase over the next few years. Consumers are concerned about climate change and becoming more knowledgeable on the environmental impact of our food systems. The key to survival for brands may be innovation not only as a means of increasing sales, but to address and positively impact the future of our planet.
There are still hidden secrets about the organic industry and practices as it pertains to the environment that even the savviest of consumers may not be aware of, especially with regard to organic dairying. A common assumption is that organic simply means that food is grown without the use of pesticides or herbicides, also making it non-GMO. Organic dairy cows are fed an all organic, non-GMO diet and are not given any antibiotics. But did you know that organic was the originator of regenerative and sustainable agriculture? To be certified organic in the U.S., cows must graze on pasture for a minimum of 120 days out of the year. In New Zealand, where the environment and farming practices are well suited for producing certified organic dairy products, cows are able to spend more time outdoors grazing on pasture. "Our free range cows graze outdoors on pasture 365 days a year — just as nature intended and as expected by consumers when they buy organic — more than anywhere else in the world," says Megan Patterson, Americas Marketing and Communications Manager for NZMP, Fonterra USA.
Fonterra partners with over 70 New Zealand farmers who have gone even further to provide organic dairy products that are better for the environment by allowing them to graze all year round. This practice is not only beneficial for the cows and adds nutritional value to the end dairy products, cattle grazing also has tremendous benefits for the health of the soil. Grass-feeding is a key component of keeping a high quality pasture, conserving wildlife habitats, storing water and maintaining ecosystemic balance.
If organic is the original regenerative then NZMP, one of the largest dairy ingredient producers in the world, and Fonterra are at the forefront of the future of sustainable dairy farming by delivering carbonzero™ certified ingredients. The first product on grocery shelves is Organic carbonzero™ Certified Butter, launched as a part of Fonterra's consumer brand, Anchor Dairy. FMCG consumer insight data shows that of consumers who consider sustainability claims to be important when purchasing dairy products, 67% look for messaging such as "reduced or no carbon footprint." Anchor's Organic carbonzero™ Certified Butter has been verified by Toitū Envirocare, an independent carbon emissions certifier. Fonterra developed a plan to reduce the carbon footprint beginning at the farm level all the way to the consumer table and supported renewable energy to offset emissions where they could not be reduced.
"With sustainability and the environment a core pillar of the Fonterra brand, we're thrilled to be amongst the first companies to offer U.S. consumers a carbon zero butter option. Not only does it taste great, but our butter can help everyday consumers live a more sustainable life," says Patterson.
Consumers continue to expect more from the food and beverage brands they purchase. It's not enough to just be organic anymore as the demand for supporting companies with sustainable practices continues to increase. Fonterra is committed to leading the way into the future of environmentally friendly food.
Subscribe and receive the latest updates on trends, data, events and more.
Join 57,000+ members of the natural products community.
You May Also Like
---
Sep 20 - Sep 23, 2023
Natural Products Expo East is the East Coast's leading natural, organic and healthy products event.
Learn More