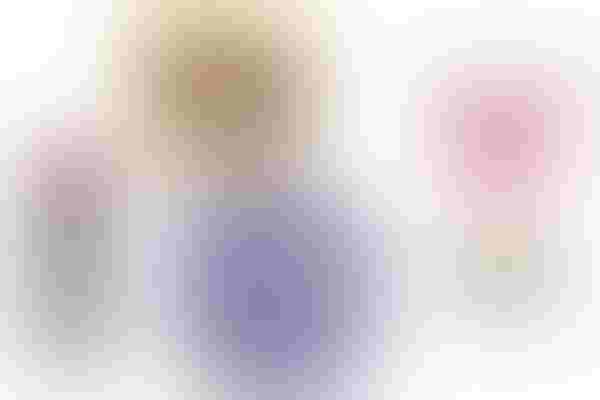 It's Christmas in August—at least for natural products retailers. Manufacturers are rolling out specialty offerings in time for the holidays, which means it's time to start thinking about which products to stock. We chatted with trend watchers Mary Jo Marks, natural and organic category specialist at UNFI and Laura McCord, category director of snacks and beverages at KeHe, to see what's on their radars this season.
1. Clean indulgence
Everyone knows it's hard not to give in during the holidays. But what if indulging wasn't automaticly followed by pangs of guilt? Manufacturers have shoppers covered. Look for sweet-tooth satisfying products that ditch controversial ingredients while still playing up flavor.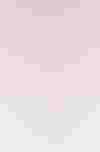 Angie's Holidrizzle Popcorn
This popcorn is sprinkled with pepermint flakes and sea salt and then drizzled with dark and white chocolate. In addition to ignighting all tastebudes, it's gluten free, non-GMO and free from corn syrup.  

TruWhip
What's pumpkin pie without a dollop of whipped cream? Feel free to use a large spoon when serving up this GMO-free option, which also bids adieu to high fructose corn syrup and polysorbate 60. It's 70-percent organic ingredients sweeten each creamy bite. 
2. Specialty diets for all
When your niece is vegan, your brother is gluten free and you're trying to avoid dairy, it can be hard to plan a menu that suits all tastes and tastebuds. That's why new specialty diet products aim to please all eaters—even those who prefer the full-throttled versions. Shh ... they'll never know what's NOT for dinner.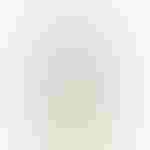 Against the Grain Vermont Country Rolls 
You'd never guess these moist, airy rolls are gluten and dairy free. They're also non-GMO, and free from preservatives, additives and enzymes. Beware though, a package of four goes pretty quickly. Encourage shoppers to stock up.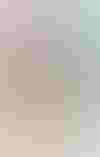 Silk Nog
Pasturized liquid eggs blended with GMO ingredients? No thanks! This vegan option is Non-GMO Project Verified and has only 90 calories per serving. For those who aren't eggnog fans—vegan, or not—try the just-as-festive Chocolate Mint, great hot or cold and has only 45 calories per serving. 
3. Fair Trade=Fancy
Consumers' budgets are loosening up, which means they're ready to spend a little more for better-quality goods. Fair Trade foods make sophisticated gifts and typically use cleaner ingredients, so the certification is a big player during the holidays. Plus, many of the products that carry the stamp like tea, chocolate, coffee and sweeteners are naturally in demand during cooler months. 



Nature's Path Gingerbread Love Crunch
Gingerbread Love Crunch is this brand's first Fair Trade Certified product "that helps you give back and brighten the holiday season for those in need," according to the release. The new edition bursts with aromatic spice flavors, making it a delicious gift option for family and friends. It's also certified organic and Non-GMO Project Verified.
Cisse Trading Co.
This cookie mix delivers chewy, fudgy rounds that taste like they were made from scratch. The brand's mission is to support farmers in the Dominican Republic by bringing gourmet, pastry-chef-quality baking and hot cocoa mixes to market using Fair Trade, organic cocoa powder. Share the founders' story with consumers so they can pass it on while entertaining or gift giving.    
4. Don't survive, thrive 
More than just making it through the holiday season, why not actually enjoy it? From digestive support to boosting energy, vitality-promoting products encourage well-being while still celebrating the season.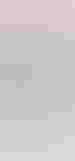 Sambazon Energy Peppermint Mocha
Made with a blend of Fair Trade açaí, chocolate soymilk, peppermint, and shade-grown coffee, this limited edition, functional beverage offers an energy boost from organic coffee and sustainably-harvested yerba mate plus a healthy dose of antioxidants and omegas to support the immune system. 

Lifeway Gingerbread Kefir
Gingerbread isn't just for houses. Just for the holidays, Lifeway introduces a kefir flavored with ginger, nutmeg and cloves that's reminiscent of the seasonal classic. The cultured smoothie delivers beneficial probiotics to support wellness and gut health.
5. Classics get a packaging makeover
Before, the only way to replicate Mom's green bean casserole or classic pumpkin pie was to head to the conventional grocery store and stock up on the traditional BPA-laden ingredients needed to make such holiday classics. Now, thanks to savvy natural manufacturers, must-have SKUs not only ditch toxic chemicals, but also come organic. Mom would be so proud.

Pacific Foods Jellied Cranberry Sauce
This cranberry sauce has just three ingredients: cranberries, water and cane sugar. While it doesn't have the familiar ribs that we all grew up with on canned cranberries, it's not hard to look past its square shape in favor of its Certified Organic label.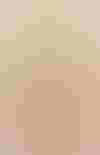 Farmer's Market Organic Pumpkin
This pumpkin comes straight from Oregon, which is known for producing squash with brilliant color and deep flavor. The organic puree is perfect for use in soups, breads, muffins, pancakes, cookies and of course, pumpkin pie.
6. Convenient gourmet sides
There's plenty of innovation in the sidedish category as consumer's tastebuds perk up to now hot ingredients, such as quinoa and kale. Manufacturers are betting such trends are here to stay with new flavor-forward dishes that make it that much easier to impress a crowd.

Village Harvest Whole Grain Creations Cranberries & Almonds
Quinoa, wheatberries and barley are cooked to al dente and then flash frozen at -300 degrees farenheit to ensure they taste fresh and cook up perfectly at home. Add a generous sprinkle of cranberries and almonds, and you have a festive, no fuss side.

Earthbound Farm Frozen Kale
Given kale's recent rise to fame, don't be surprised if shoppers switch out the classic spinach for this more en vogue option. This organic frozen kale removes the hassle of washing and chopping and is ready to use in anything from soups to sides.
Subscribe and receive the latest updates on trends, data, events and more.
Join 57,000+ members of the natural products community.
You May Also Like
---