REBBL with a cause: End human trafficking
REBBL with a cause: End human trafficking
Born out of a nonprofit, plant-based beverage brand REBBL lets its mission lead the way.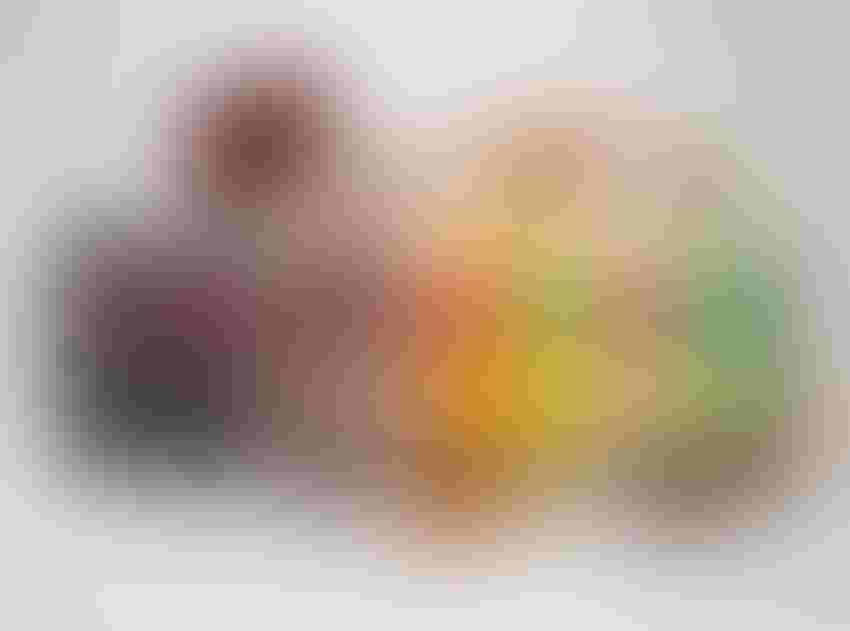 In 2000, David Batstone learned that a human trafficking ring was operating out of a local Bay Area restaurant. When he realized the magnitude of this local and global problem, he started connecting with exploited communities worldwide in an effort to be a better catalyst for the healing and ongoing support of these vulnerable populations.
His book, Not For Sale, ultimately led to a foundation of the same name co-founded alongside Mark Wexler, which is now a global nonprofit spanning 10 countries with 13 projects. In an effort to create a more long-term, sustainable solution to support Not For Sale's global initiatives, the foundation created REBBL as an alternative to fundraising, and to provide a structure to prevent communities from being vulnerable in the first place. Today, the beverage brand sources ingredients from communities worldwide, yielding plant-based options that nourish consumers, empower growers, honor the planet and support a future without human trafficking. New Hope Network caught up with CMO Bonnie Neulight to learn more about the brand.
New Hope Network: How did the work of Not For Sale inform REBBL's founding?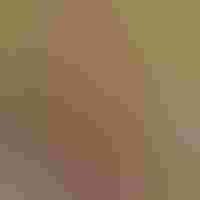 Bonnie Neulight: Impact is built into the very DNA of REBBL's business model. We were founded to address the root causes of human trafficking and fight this global issue by uplifting vulnerable communities through impact sourcing and a donation through every bottle sold. To date, REBBL has donated over $1 million to support Not For Sale's innovative global work in prevention and rehabilitation programs for survivors. We were a cause looking for a company—not a company looking for a cause.
Why focus on beverages? How does this category, specifically, help you achieve your desired impact?
Initially, the idea for beverage came to life as we assessed the market opportunity for herbal adaptogens sourced from ecologically-rich, yet economically at-risk communities. Our sourcing began with one superherb, Cat's Claw, in the Peruvian Amazon, which would help to uplift a vulnerable community. After this model was established in partnership with Not For Sale, we continued focusing on beverage as the vehicle for greater change. 
REBBL evolved into a celebration of traditional plant and superherb wisdoms refined over millennia, which are only now being openly shared, studied and embraced globally. With traditional beverages like Golden-Milk and Spicy Chai, as well as modern flavors like Mocha and Banana Nut, we are able to share the functional benefits of superherbs with the world, while also bringing forth our ethical impact sourcing practices. We source ingredients from over 29 countries around the globe, from ashwagandha in India to maca from Peru, and in doing so, have been able to create ecological and sustainable supply chains for our products that are impacting and improving the lives of farmers around the globe through our social impact.
Why did you decide to expand into protein beverages? How do you make these choices?
We take a number of factors into consideration, from consumer demand to market research to examining opportunities that make a difference in small communities. Our Banana Nut Protein drink, for example, was formulated because we wanted to empower the communities in the Peruvian rainforest. We found that purchasing wild-harvested brazil nuts, a rich source of protein, healthy fats, and micronutrients like selenium, would help to incentivize the protection of the Amazon Rainforest while also uplifting the entire community by introducing economic opportunity. This, in turn, helps prevent human trafficking and labor exploitation from occurring in the first place. In general, we found that busy consumers wanted protein to support their lifestyles as post-workout recovery or on-the-go snack or nourishing enjoyment.
What has your impact been so far? What are your goals going forward?
We've reached a few recent milestones: donating $1 million back to Not For Sale to date, helping 20,000 people out of trafficking since 2013, and paying over $75,000 in social premiums to Fair Trade Farmers. Additionally, we just announced that moving into 2020, we will be converting to 100% post-consumer recycled plastic. We're also working to reduce shipping distances and food waste as we move ahead. All that being said, we have a long way to go.  Our hope is that these strides forward act as a catalyst for greater systemic change in the food and beverage industry.
How do you share your story with retailers and consumers? What has the response been like?
We just recently debuted a documentary, "REBBL with a Cause," that explores our origin story as a for-profit B Corporation, founded by a nonprofit. The short film traces our global supply chain for the brazil nut. We enlisted the narration of our partner and investor, the actor and activist Ruby Rose. You can of course find us on Instagram @REBBL or follow our story more closely on our blog.
The response has been fantastic—we premiered the documentary in San Francisco, alongside our friends and supporters chef Dominique Crenn and musician Michael Franti. We have also shared it at industry events like ShiftCon and Bioneers Conference.
What value do you see in operating in the natural products industry?
Because the natural products industry interfaces with a lot of natural ingredients and material, there's an opportunity to leverage purchasing power to support sustainable and regenerative agricultural practices. That purchasing power can also help to uplift and empower entire communities—doing so helps protect individuals from being trafficked and exploited. It also helps prevent exploitation of the land. This industry really has the power to invest in long-term solutions while also meeting market needs. REBBL is a leading example of how business can be a tool to do good.
Subscribe and receive the latest updates on trends, data, events and more.
Join 57,000+ members of the natural products community.
You May Also Like
---
Sep 20 - Sep 23, 2023
Natural Products Expo East is the East Coast's leading natural, organic and healthy products event.
Learn More