Resources for BIPOC-owned natural products businesses
Resources for BIPOC-owned natural products businesses
In an effort to bridge the success gap between white and BIPOC-owned businesses, a number of groups are stepping forward to offer capital, networking and other resources for business owners who are Black, Indigenous or a person of color.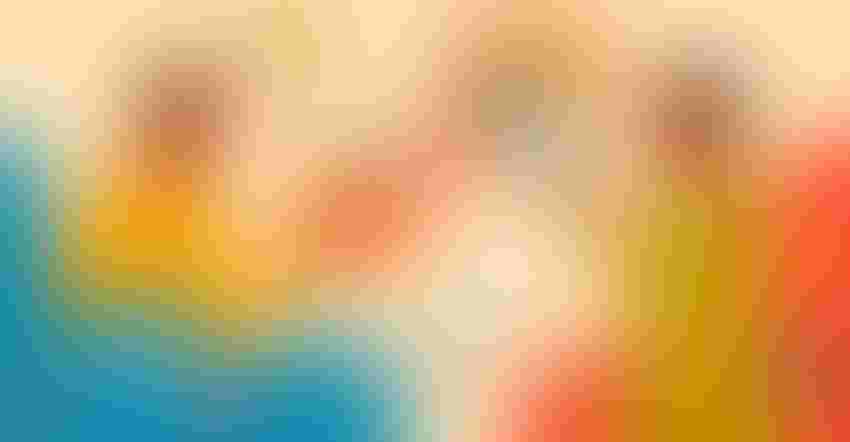 Businesses owned by Black, Indigenous and people of color (BIPOC) are growing in numbers: Over the last 10 years, they accounted for more than half of all businesses started in the U.S. and created 4.7 million jobs as a result. At the same time, these groups face significant hurdles. Even though the number of minority-owned businesses has grown by 35%, the average gross receipts for these firms has dropped by 16%. 
One reason why is access to capital. The Fed's 2019 Small Business Credit Survey, which focused on diverse-owned businesses, found that BIPOC business loan applicants tend to have worse outcomes than their white counterparts. Compared to white business owners, Black- and Hispanic-owned firms were more likely to receive smaller shares of financing than they applied for or none at all. As a result, BIPOC-owned firms reported shying away from even applying for financing, meaning that these entrepreneurs also relied to a greater extent on personal funds and credit scores to keep their businesses afloat.
Plus, when disaster strikes, it strikes diverse-owned businesses harder. A report from the Federal Reserve Bank of New York found that the number of active business owners overall fell by 22% between February and April 2020, at the peak of the COVID-19 pandemic; however, the differences among closure rates are striking. The report found that the number of Black business owners dropped by 41%, Latinx business owners fell by 32%, and Asian business owners dropped by 26%. By comparison, white business owners experienced just a 17% drop.
Why? In addition to systemic barriers that place a majority of BIPOC-owned businesses at the geographical center of the most underserved areas during crises, BIPOC-owned businesses are also on shakier ground before disaster strikes, with weaker cash positions, weaker bank relationships and preexisting funding gaps.
A number of nonprofit, government and private sector resources are popping up to fill the need with grants, networking and accelerator programs specifically created for BIPOC entrepreneurs. Here are just a few.
Networking and mentorship groups for BIPOC-owned businesses
J.E.D.I. Collaborative
J.E.D.I. Collaborative is a group for members of the natural products industry looking to infuse their businesses and the food ecosystem at large with justice, equity, diversity and inclusion. J.E.D.I. offers action opportunities, webinars, events and other resources for companies seeking to embed these principles into the fabric of their companies.
Project Potluck
Project Potluck is a yearlong mentorship program founded by people of color for people of color who are building companies in the consumer packaged goods industry. In addition to the mentorship, Project Potluck offers social and educational events designed to build community and expand knowledge.
Hello Alice
Hello Alice matches underserved small-business owners (from women and immigrants to veterans and minority groups) with resources that can hep them. In addition to in-person workshops and accelerators across the U.S., Hello Alice also matches business owners with online opportunities and resources, customized to each person's unique need.
Latino Business Action Network (LBAN)
LBAN empowers Latinx entrepreneurs to grow their businesses through research, education, mentorship, capital engagement and wealth-building.
National Hispanic Business Group
Founded in 1985, the National Hispanic Business Group is for entrepreneurs, business owners and executive-level professionals seeking networking and support.
Accelerators and business resources for BIPOC-owned businesses
Latina Entrepreneur Academy
Founded by the Coca-Cola Foundation and the Verizon Foundation, the Latina Entrepreneur Academy is designed to train, motivate and inspire women of Hispanic descent to build or enhance their businesses.
MBDA
The U.S. Department of Commerce's Minority Business Development Agency (MBDA) is the only federal agency solely dedicated to the growth and global competitiveness of minority business enterprises. It invests in a national network of Business Centers (staffed with business experts to help companies secure capital, compete for contracts, identify partners and more), Specialty Centers (export, manufacturing and federal procurement centers), and grants for women of color, former incarcerated persons, American Indian Alaska Native/Native Hawaiian people and other members of the BIPOC community.
New Voices Foundation
Specifically for women of color, New Voices Foundation provides entrepreneurs with access, capital and expertise via pitch competitions, mobile accelerators, coaching and mentorship, online learning and skills development and more. So far, $1.4 million has been invested in companies owned by women of color.
National Minority Supplier Development Council (NMSDC)
By certifying minority-owned businesses, NMSDC connects members in the supply chain with business opportunities as well as funding, advocacy, learning opportunities and more.
Sephora Accelerate
Beauty brand founders of color participating in Sephora Accelerate embark on a six-month journey that includes an intensive boot camp where they'll gain the necessary skills to create a successful business and launch at Sephora.
Lending, banking and investing options for BIPOC-owned businesses
Accion
Accion's team of lending officers specializes in loans for BIPOC-owned businesses and is trained to help entrepreneurs clear some of the unique and inherent hurdles they face.
Aspen Capital Fund
Aspen Capital Fund provides resources to help connect Hispanic startups and businesses with investors. The fund helps entrepreneurs every step of the way, from understanding how to successfully raise capital to developing marketing campaigns.
Greenwood
Greenwood is a Black-owned banking system developed to support Black-owned businesses. The bank also gifts $10,000 every month to Black and Latinx businesses.
Kapor Capital
This Oakland-based fund is committed to funding underrepresented businesses, including BIPOC-owned businesses. In fact, 59% of the current investments at Kapor Capital have a founder identifying as a woman and/or an underrepresented person of color.
Our Fair Share
Our Fair Share educates and guides minority small-business owners through the Paycheck Protection Program (a loan program established as part of the CARES Act) and processes loan applications.
Grants for BIPOC-owned businesses
The Coalition to Back Black Businesses
The Coalition to Back Black Businesses brings together a number of financial and corporate partners over the next four years to provide over $13 million in grants for Black small business owners as they recover from the COVID-19 pandemic and chart a path forward.
Comcast RISE Investment Fund
Eligible BIPOC-owned businesses in the Atlanta, Chicago, Detroit, Houston and Philadelphia areas can apply for $10,000 grants through the Comcast RISE Investment Fund, which focuses on small businesses who have been in business for three or more years with one to 25 employees.
Empower Project
In an effort to diminish widespread inequality and wealth disparity, the Empower Project donates more than $500,000 of capital, goods and services to Black-owned CPG businesses via its Power Pitch competition and other venues.
Food and Beverage Investment Fund
The James Beard Foundation recently launched the Food and Beverage Investment Fund for Black and Indigenous Ameircans, which offers $15,000 to small Black- and Indigenous-owned food and beverage businesses.
Lashify's Black-owned Beauty Brand Grant
Lashify is investing $100,000 in Black-owned beauty brands that need funds for marketing and production. Grantees will also benefit from mentorship from Lashify's leadership team. Contact Lashify via email at [email protected] and send a link to your business, your name, Instagram handle or a short biography.
Michigan Good Food Fund
Michigan Good Food Fund supports businesses from farm to fork, working to increase healthy food access and create economic opportunities in communities that need it most. Racial and social equity is a priority for this fund, which so far has invested $17 million in loans and grants to Michigan-based food businesses.
Rebuild the Block
Redistributing wealth and knowledge to Black communities and businesses is at the core of Rebuild the Block. Each cycle, as many as 15 businesses are eligible to receive funds.
Scale-Up Pitch Challenge
The National Black MBA Association's Scale-Up Pitch Challenge gives startups the chance to connect with investors and venture capitalists, and awards prizes from $1,000 to $50,000.
SoGal Foundation Black Founder Startup Grant
SoGal Foundation and its co-sponsors are providing $10,000 and $5,000 cash grants to Black women or nonbinary entrepreneurs as part of its Black Founder Startup Grant program. Awardees, chosen at random, will also receive mentoring and access to the foundation's leadership team for life.
We Stan for Her
Barefoot's We Stan for Her $10,000 grants provide funding to five Black women entrepreneurs. It also includes business coaching and mentoring through the New Voices Foundation.
Subscribe and receive the latest updates on trends, data, events and more.
Join 57,000+ members of the natural products community.
You May Also Like
---