Resources for women-owned natural products businesses
Resources for women-owned natural products businesses
From networking to venture capital, these resources are designed to propel women-owned operations to the next level.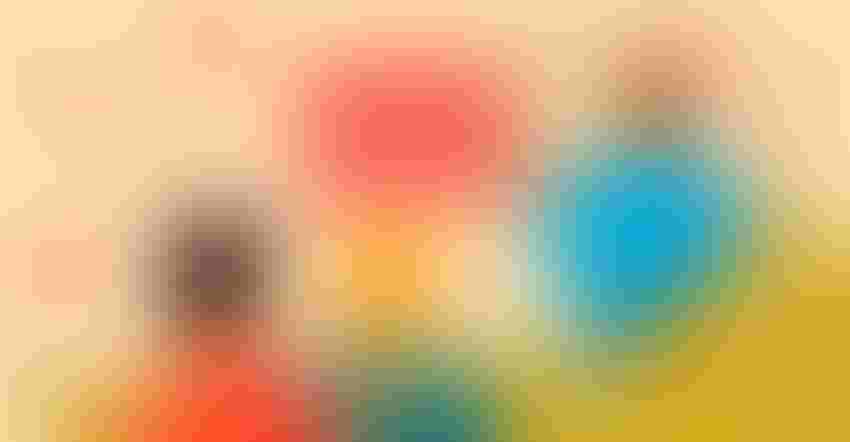 Small business is big business for women. According to the U.S. Small Business Administration (SBA), though, just 21% of companies have majority female ownership, 99.9% of those that do are small businesses with less than 500 employees. And women are launching more businesses than ever before. The National Association of Women Business Owners (NAWBO) reports that the number of women-owned businesses increased 21% between 2014 and 2019, far outpacing the 9% increase of businesses overall.
At the same time, women founders still face hurdles their male counterparts don't. NAWBO says that only one in five million-dollar firms is woman-owned. Plus, just 3% of venture capital in the U.S. goes to companies with a female CEO.
The good news is that there are many resources available—from funding to mentorships to accelerators—that can help change this narrative as more women start and grow their businesses.
Networking and mentorship groups for women-owned businesses
Hello Alice
Hello Alice matches underserved small business owners (from women and immigrants to veterans and minority groups) with resources that can help them. In addition to in-person workshops and accelerators across the U.S., Hello Alice also matches business owners with online opportunities and resources, customized to each person's unique needs.
Women Who Startup
Join monthly engagements with experts and fellow entrepreneurs, take a course, attend an event, and find a mentor with Women Who Startup. Just want to get your feet wet? Check out its podcast.
FPSA Women's Alliance Network
The Food Processing Suppliers Association (FPSA), a trade association for suppliers to the food processing and packaging industry, offers the Women's Alliance Network to provide knowledge and strategies for women who work for member companies.
Women Accelerators
Women Accelerators offers networking, mentoring, coaching and educational opportunities to women of all career stages, whether they work for startups or major corporations.
WBDC MicroMentoring
The Women's Business Development Center (WBDC), founded to provide programs and services to support and accelerate women's business ownership, offers mentoring services thanks to a partnership with MicroMentor online mentoring.
Accelerators to help women-owned businesses
Stacy's Rise Project
In an effort to bridge the success gap for female founders, Stacy's Rise Project connects its consumer base with female-founded businesses. Stacy's shares its e-commerce platform and also offers mentors and financial support.
The Get Sh!t Done Accelerator
This no-nonsense accelerator for women offers virtual guidance, connections, community, focus and accountability for businesses on the path to $1 million-plus. The Get Sh!t Done Accelerator is a seven-week virtual program that meets for two hours, three days a week.
Her Corner
In addition to offering peer groups and coaching, Her Corner's Accelerator is an eight-month virtual business growth program designed by women business owners for women business owners. Cohorts meet monthly to discuss business goals and gain personalized support and direction. The website says that members saw an average increase of 46% in annual revenues.
Halo Incubator
Based in New York, Halo Incubator is tailored for pre-seed women entrepreneurs and helps them solidify business plans, shape strategies and raise capital. Due to COVID-19, this seven-week program is meeting virtually.
V-WISE
Veteran Women Igniting the Spirit of Entrepreneurship (V-WISE) is a training program in entrepreneurship and small business management, offered to women veterans, military spouses and partners looking to learn the skills necessary to turn an idea or startup into a growing venture. It includes a 15-day online intensive, a three-day residency experience and a year-long period of ongoing support. Many more resources exist for veterans looking to start a business through the U.S. Small Business Administration.
Lending for women-owned businesses
Kiva
Microfinancing firm Kiva partners with the U.S. Department of State to offer the Women's Entrepreneurship Fund, which empowers women entrepreneurs globally by increasing their access to safe and affordable capital. The fund serves both microentrepreneurs taking out loans of a few hundred dollars as well as women running social enterprises with loans up to $100,000.
U.S. Small Business Administration
The SBA offers a variety of resources for women-owned businesses, including a lender match tool, loan programs and free business counseling.
PNC Bank
PNC Bank certifies over 3,000 Women's Business Advocates who are committed to supporting the achievement of women who own or run businesses. They've completed specific training and certification to help women find funding, community awards and recognition, networking opportunities and more.
Key Bank
Key Bank's Key4Women program supports the financial progress of women in business with capital lending, customized financial services and advice, networking and more.
Grants for women-owned businesses
Cocokind Impact Foundation
The Cocokind Impact Foundation provides financial grants of $2,500 to $10,000 to female entrepreneurs in the health, wellness and sustainability industries who are focused on creating social impact through business. In addition to funding, grant recipients also receive advisory support, networking opportunities and features on the brand's marketing channels.
Amber Grant for Women
Founded by WomensNet, a website for female entrepreneurs, the Amber Grant Foundation awards at least $10,000 every month to women-owned businesses, in addition to a year-end grant of $25,000.
Cartier Women's Initiative
Each year, the Cartier Women's Initiative awards 21 women entrepreneurs a regional grant (based on their location in the world) of up to $100,000. Businesses must be issue-driven, with a focus on economic, environmental or other areas of sustainability. Additionally, a fellowship program offers opportunities like mentorship, financial consulting and high-stakes speaking opportunities.
New Voices Foundation
Specifically for women of color, New Voices Foundation provides entrepreneurs with access, capital and expertise via pitch competitions, mobile accelerators, coaching and mentorship, online learning and skills development and more. So far, $1.4 million has been invested in companies owned by women of color.
Women Founders Network
The Women Founders Network offers workshops, coaching and mentoring to promote growth in early stage, women-led companies. The organization's Fast Pitch competition awards more than $40,000 in cash prizes and over $125,000 in professional services, in addition to one-on-one coaching, financial mentoring and investor connections.
Investing options for women-owned businesses
37 Angels
Led and run by women investors, 37 Angels provides startups with funds up to $150,000 in addition to seasoned mentors to help push women-led businesses to the next level.
Astia
For more established businesses, Astia seeks high-growth companies with at least one woman in a position of significant equity and influence. Its investors support companies that are beyond the concept stage, with demonstrated traction or market validation.
Chloe Capital
Chloe Capital makes seed-stage investments of $100,000 to $250,000 in women-led companies that have a technology component.
InvestHer Directory
A global directory of businesses founded by women, InvestHer helps connect founders with investors and partners alike. It builds visibility and connections, helping businesses find funding (and customers) sooner. InvestHer is committed to helping one million women entrepreneurs find funding by 2030.
AF Ventures
Specializing in food and beverage, health and wellness, personal care, beauty and pet, AF Ventures invests in companies with authentic products on a pathway to $250 million in sales.
Subscribe and receive the latest updates on trends, data, events and more.
Join 57,000+ members of the natural products community.
You May Also Like
---