Retailers 'whey' in: Are animal-free dairy products natural?
Retailers 'whey' in: Are animal-free dairy products natural?
Synthetic biology can be used to make animal-free foods, flavorings and more—but at their base, are these products simply the next generation of GMOs?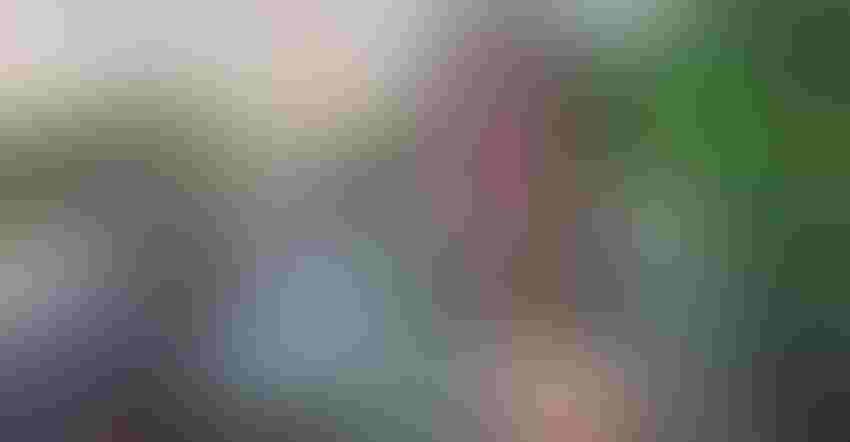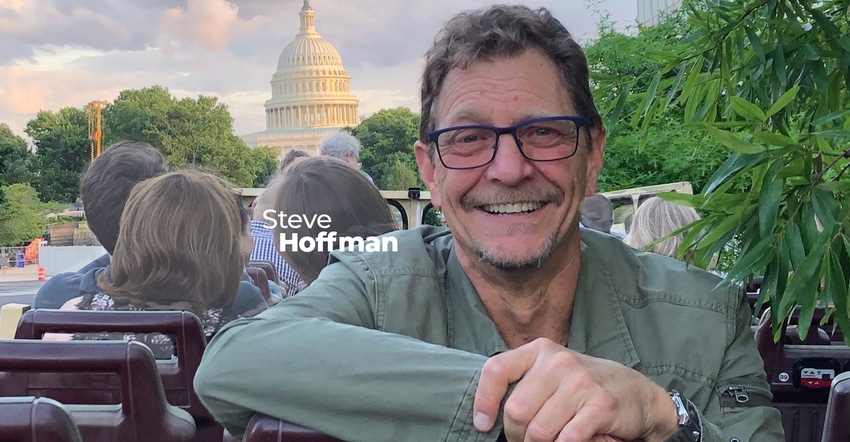 New Hope encourages our community members to share open and transparent dialog about these or other issues that are impacting the natural foods industry. Please join our Future of Food Community Forum at 11 a.m. ET Wednesday, August 17, via Zoom.
To attend the virtual meeting, please visit the registration page. In addition, we seek your answers to four questions:
What about biotechnology do we need to understand better?

How can New Hope bring greater transparency to "future foods" for our community?

Are climate claims and the businesses that make them important to our planet's future.

Do you know enough about how your food is made now? What do you want to know to help you feel more confident about our food future?
Which term do you like better—animal-free dairy, next-gen dairy, cultivated dairy, bio-identical dairy, or parallel dairy? If you preferred "animal-free dairy," you're not alone.
Knowing consumer acceptance is key to the success of precision fermentation—a rapidly growing biotechnology that genetically engineers microorganisms such as bacteria and yeast to produce complex molecules, including proteins that mimic those found in meat and dairy products—earlier this year, German biotechnology company Formo, along with Fordham University and Mercy for Animals, surveyed consumers in the United Kingdom, Germany, Singapore and the United States to ask that very question.
What did they found out? While the clear favorite among survey respondents was animal-free dairy (the least favorite was bio-identical dairy and the strange term parallel dairy), "Many wanted to know whether the product was natural or artificial, leading from here into questions of how safe the products would be and what bodily effects it might have, with some looking for data that could answer these questions for them," the survey's authors wrote.
A significant majority of participants responded positively to questions about animal welfare and conventional animal agriculture's impact on the environment as they were framed in the poll. According to the survey's findings, a "nearly universal" consumer concern was around precision fermentation's "unbridled meddling with nature," and many were worried about "eating the unknown."
Organizations such as the Good Food Institute tout the benefits of synthetic biology (synbio) and its use in creating animal-free dairy, meat and egg products; food flavorings such as vanilla and fragrances; and other substances meant for human and animal consumption. The past five years have seen an explosion in start-up biotech companies using synthetic biology and precision fermentation techniques to create ingredients and products. The Non-GMO Project tracked in 2021 a 250% increase in biotech companies, numbering 400 that year, Nutrition Business Journal reported in January 2021. Many of these start-ups hope to sell to consumers who believe they are buying purely natural products. Yet, the 2020 National Bioengineered Food Disclosure Standard does not require those brands to carry GMO labels.
As hi-tech and other venture capital investors commit billions of dollars to biotech companies seeking to develop and control IP over such food production technologies, the market for synthetic biology products in North America is expected to reach $15.2 billion by 2028 from $4.3 billion in 2021, representing an estimated CAGR of 19.7%, according to a July 2022 report by Business Market Insights.
Yet, it's a technology that most consumers know nothing about, and one with very little regulatory oversight, say a growing number of retailers and other leaders in the natural products industry who are calling these products into question—especially when a handful of synthetic biology companies had exhibits at Natural Products Expo West, the world's largest natural channel trade exposition, in March 2022 in Anaheim, California.
The definition of unnatural?
"Synbio dairy products are GMOs because they are created by genetically engineering a microbe like yeast to excrete milk proteins," Megan Westgate, founder and executive director of the Non-GMO Project, said in a May press release. "That's the definition of unnatural."
According to Westgate, the synbio process forces cells to produce novel proteins that mimic natural ingredients such as casein and whey. The possible risks they claim include significant biohazardous waste, the accidental release of new GMOs into the environment, and continued reliance on fossil fuels for GMO growth media and the incineration of waste. Synbio dairy could also put traditional dairy farmers and farmworkers out of business, Westgate cautioned.
Referring to the presence of synbio companies at Expo West, Organic Insider Editor and Publisher Max Goldberg wrote, "Despite the fact that this is a 'natural' products expo, there were numerous companies selling products made with synthetic biology, or 'precision fermentation'—a fancy marketing term to hide the fact that this is a very risky and unproven GMO 2.0 technology. Precision fermentation typically requires the use of genetically-engineered microorganisms, which are cultivated in brewery-style fermentation tanks. Needless to say, there is nothing 'natural' about this." The presence at Expo West of food bio-tech start-ups such as Motif FoodWorks, maker of synbio meat and dairy products, and Perfect Day's Brave Robot, a line of "animal-free" dairy ice cream, upset many natural and organic advocate, he added.
Mark Squire—a respected retailer, GMO-labeling advocate and co-owner of Good Earth Natural Foods in Fairfax and Mill Valley, California—told Goldberg, "These companies are trying to use us all to give their 'un-natural' products the 'natural' glow. I hope our industry will reject them from future shows."
Patrick Sheridan, president and CEO of the Independent Natural Food Retailers Association (INFRA), representing nearly 300 natural products retailers, told Ken Roseboro, editor and publisher of The Organic & Non-GMO Report, that the consensus among his group's members was that synbio companies don't belong at a natural food show. "We're trying to curb the expansion of GMOs in our food system but food start-ups are getting into Expo using smart marketing campaigns that aren't transparent," Sheridan said.
Shelley Sapsin, director of market integrity for New Hope Network (producer of Natural Products Expo West) responded in Roseboro's report that retailer concerns "matter very much to us" and that "asking hard questions about GMO-derived ingredients is appropriate." She also said that New Hope provides a forum to discuss topics such as precision fermentation and GMO 2.0.
"Rather than banning businesses and closing down debate, we've chosen to encourage robust dialogue. And most importantly, we provide a place for the natural products community to choose for themselves the products that make sense for their customers." New Hope Network allows these companies to exhibit as long as they don't make "natural" claims," Sapsin said.
New Hope Network recently engaged Smoketown Strategy, a research and consultancy firm, to conduct a survey to gauge the natural products industry's familiarity with and attitudes toward synthetic biology, precision fermentation, GMO 2.0 and cell-based cultured animal cells.
Lack of transparency
Yet, according to the same article in The Organic & Non-GMO Report, one of the biggest complaints from natural channel industry members is that these "GMO 2.0 companies" aren't transparent. "They are hiding behind a lack of transparency," Squire said. "These GMO 2.0 products have a whole new set of problems attached to them and no regulations."
Alan Lewis, VP of Advocacy at Natural Grocers, told The Organic Insider, "It seems that even with all the smarts and savvy in the natural products community, we have failed to understand that we are being targeted by a coordinated global campaign to force the adoption of synthetics in natural channels. The campaign is spawn of the notorious GMO lobby, now emboldened and backed by technology moguls.
"New Hope's decision to actively promote 'syn-biotech' is a direct threat to the thousands of small brands it claims to champion," he continued.
Errol Schweizer, natural channel retail specialist and former VP of grocery for Whole Foods Market, wrote on Forbes.com in March, "This leads us to questions of how food technology feeds into racialized capitalism. White people own over 98% of agricultural land and make up over 84% of food executives and over 70% of VCs," citing an undated statistic from a 2021 Forbes column by Elizabeth Edwards.
"Yet the food industry is extremely diverse among the rank and file, from farmgate to retail. How diverse are the leadership teams, boardrooms, capitalization tables and investor pools of precision fermentation enterprises? Are any of these companies worker cooperatives or employee owned? Will this new food technology slow down, reverse or accelerate racial capitalism in the food industry?" Schweizer continued.
Three areas of concern: Feed, ferment and waste
Alan Lewis of Natural Grocers, a longtime critic of precision fermentation, expressed three main areas of concern at June's Environmental Health Symposium, where he was a featured speaker: "Feed, ferments and waste. You never hear the companies and founders and the PR professionals who are promoting synthetic biology actually talk about the source of their feed. And you never, ever, ever hear them talk about what happens to the waste that's left over after their fermentation is done."
A few synbio companies such as Perfect Day and Israel-based Remilk have received FDA GRAS status for their synthetic biology dairy and protein products, and their own in-house life cycle assessments rate them more environmentally sustainable than conventional meat or dairy agriculture. However, Lewis and others have expressed concern that potential impacts of synthetic biology are not being fairly compared to the benefits of organic and regenerative agriculture, and that they could destroy the livelihoods of farmers and producers of natural products such as vanilla, which is the single most important export in a number of countries in the southern hemisphere.
"Where does this feed [for fermentation] come from?" Lewis asked. "It comes from the cheapest possible industrial source of soy and corn for the most part, and some sugar beet as well. So we are back to the GMO problem: monoculture, proprietary GMO seeds, corn and soy sugars." This results in a concentration of wealth, land ownership and control of the food supply, and raises concerns about glyphosates and herbicides, pesticides, synthetic fertilizers and other additives that both release carbon and diminish soil health, he continued.
"If you are a fan of plant-based foods like I am, you should be furious with the synthetic biology precision fermentation people taking over the idea of foods made from plants and replacing it or hiding underneath plant-based foods all of these suspect highly processed foods that are grown in facilities that have nothing to do with agriculture," Lewis cautioned.
Synbio foods are often highly processed
"Companies call these things 'synthetic biology' and 'fermentation technology,' but these foods are all just GMOs," Michael Hansen, Ph.D., senior staff scientist at Consumer Reports, told Goldberg in a July column in Westview News. "They are using terms people do not understand, so that people will not realize these are GMO ingredients. Moreover, the problems with synthetic biology are the same ones that we have had with traditional GMOs.
"These are often highly processed foods, which are associated with increased calorie intake and weight gain, according to a study from the National Institute of Health. And while these companies may be perceived as tech start-ups, the products they produce are designed to fit into an industrial food system, and society is clearly moving against this trend and toward a more agroecological-based food system."
In a July 2021 editorial published in Whole Foods Magazine, Organic & Natural Health Association CEO and executive director Karen Howard wrote, "Growing investment in grass-fed livestock and regenerative agriculture are the perfect examples of [the natural food industry's] reinvigorated commitment to sustainability. However, the stress on our current system can leave us distracted. Synthetic protein is a prime example.
"We've lost the legislative and regulatory battle at this point, so perhaps there remains one core question to be answered: Is the proliferation of genetically engineered synthetic protein destined to be an accepted cornerstone of the natural food industry?"
Subscribe and receive the latest updates on trends, data, events and more.
Join 57,000+ members of the natural products community.
You May Also Like
---