Root & Splendor: Pitching handcrafted detergent at Expo East
Root & Splendor: Pitching handcrafted detergent at Expo East
Kristin Fracassi cleaned up at Naturally San Diego's pitch slam. Now, she's taking her nontoxic laundry and home goods brand to Natural Products Expo East.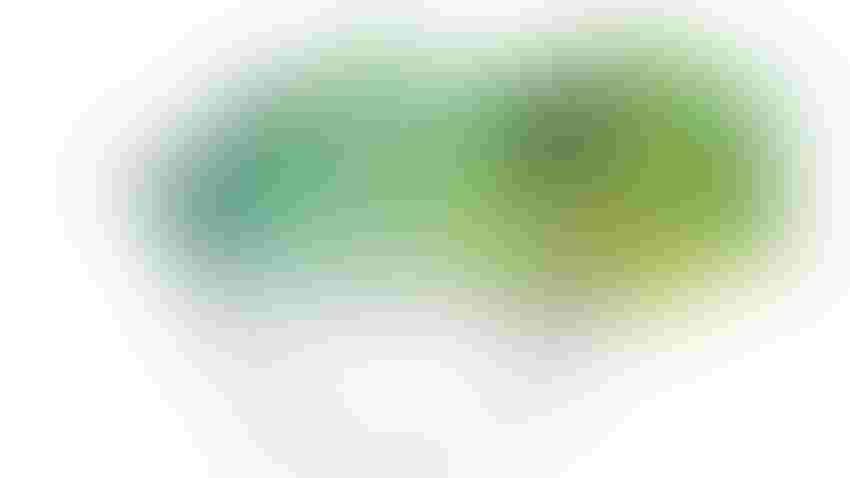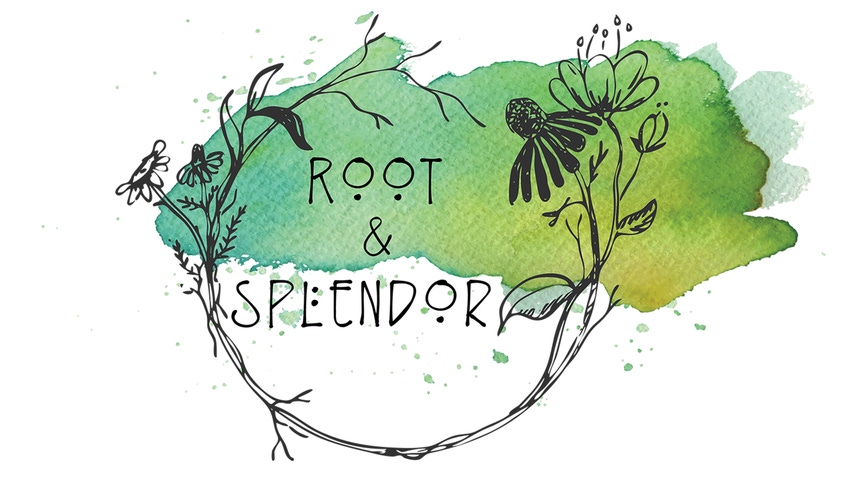 At Natural Products Expo East, 8 regional Naturally Network Pitch Slam winners will take the stage for a shot to win the grand prize: a free booth at Expo East 2024 and more than $30,000 in New Hope Network services. The regional winners will exhibit in the Hot Products section of the trade show floor, near booth 4097. During the coming weeks, NewHope.com introduces the event's competitors.
Raising a family in rural Vista, California, Kristin Fracassi used natural laundry detergent and other household cleaners whenever possible, assuming they were safer. Once she learned they may not be, the mom of four boys got mad—and got busy learning, formulating products and eventually founding her own business. 
Fracassi launched Root & Splendor in 2019 to share her handcrafted natural, nontoxic, eco-friendly laundry essentials and other home goods with families everywhere. Soon the small but mighty brand amassed a raving fanbase nationwide. Then last fall, Fracassi won first place at the Naturally San Diego Pitch Slam, earning Root & Splendora free booth at Natural Products Expo East plus a spot in the event's Pitch Slam.
We chatted with Fracassi to learn more about her inspiring journey and innovative brand.   
What prompted you to launch Root & Splendor?
Kristin Fracassi: With four active boys, we had so much laundry. We do some homesteading, and the boys play sports, so we're in the dirt all the time. I used natural laundry detergent because I cared a lot that their beginnings were as healthy as possible, but I was never pleased with the results.
For a while, I was OK sacrificing clean clothes for my kids' safety—but then I started researching the ingredients and discovered that a lot of them still weren't safe. I felt duped as a consumer, as a mom just trying to do my best, because I'd trusted these brands. I searched everywhere for a detergent that was natural and safe and got my kids' clothes clean, but I couldn't find anything. I had no intention of starting a business, but I did intend to start formulating products for my family.
Did you have prior formulation experience?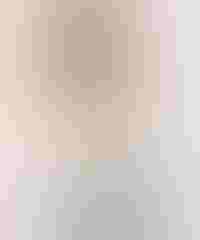 KF: Nope. I'm a social worker by training and had no expertise in chemistry or product formulation. But I am very analytical and love diving into the nitty gritty, so I just started researching and formulating. I learned pretty quickly that the chemistry of soap is quite difficult. Some soap works in hot water but not cold water, and a lot of ingredients can't be used in a septic system.
After a few years of trial and error, the chemistry got beyond my understanding, so I sought out help. I started calling formulation companies, telling them I wanted to use only safe, natural ingredients. I also wanted excellent results, and I wanted it to work in hot and cold water and all machine types. So many people told me that either they couldn't meet my standards or the price point would be exceptionally high. I finally found a team of formulation chemists that would work with my desires and my budget, and together we created the formulas I have today.
This sounds like a long but valuable R&D process.
KF: It was a five-year journey. And in those five years, I really developed my brand identity. I knew I wanted to operate with values, integrity and transparency and be a sustainable brand. So by the time I felt ready to launch, I had a solid foundation of who I was, and I wasn't going to sway in that.
Also, toward the end of formulation, I needed to make sure my Laundry Soap and Laundry Pre-Spotter Stain Remover were as excellent as I thought they were, so I sent them in for third-party testing. The results came back at a premium level—the highest a laundry soap can achieve—and our dosage was about half that of other brands. That's when I said OK, I really do have something exceptional that needs to be available to others.
What was your go-to-market strategy?
KF: I launched the laundry products direct-to-consumer in July 2020. I also started cold-calling bulk refill stores, and that's really where my business took off. Their customers loved our products from the get-go, so the stores started talking to one another. Now bulk stores come to me saying they've heard amazing things and want my products.  
When did you add other products to the mix?
KF: We actually launched our Room and Body Sprays first, in October 2019, while finishing the formulation of the laundry detergent. We launched them early to test our scent profiles, which are the same as in the laundry products. We don't use fragrances, only pure, natural essential oils, so you get the benefit of aromatherapy as well. All five scent blends are hypoallergenic, but we also offer unscented.
What has your growth trajectory been like?
KF: Right now, we're in nearly 200 stores around the country, and we gain about two new retail stores a week. We have nearly 5,000 direct-to-consumer customers. I'm proud of how our company has come along without any marketing or social media efforts. I've spent less than $1,000 in marketing, and that was for two events, so it has all been word of mouth and organic traction. And we've had zero customer returns—we have 100% customer satisfaction.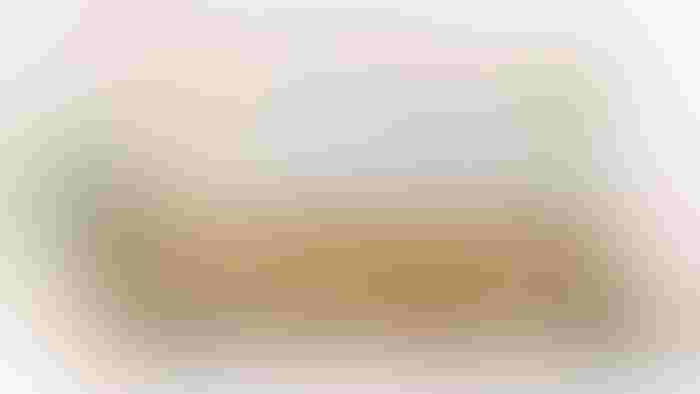 How does your brand prioritize sustainability?
KF: Our Laundry Soap is ultraconcentrated, so there's no water. The ingredients are biodegradable, so they're safe for sewer, septic and greywater systems and safe for waterways. Our sustainable bag-in-box packaging provides an 800% reduction in carbon footprint compared to our competitors' plastic jugs.  
Also, our bulk clients make up about 80% of our business. They buy 5- to 50-gallon drums of our products, and their refilling efforts reduce single-use containers. We also do closed loop, so when our customers are done with their bulk packages, we take them back, sanitize and reuse them.
Do you still make your products by hand?
KF: For now, we still do everything in-house, but we have contact manufacturers and co-packers ready to go as we scale. After winning Naturally San Diego Pitch Slam, and now with Expo East coming up, we need to be ready for the next stage of growth.
What was it like competing in the Naturally San Diego Pitch Slam?
KF: It was awesome! The support I got from the Naturally team was incredible. They encouraged me to apply, so I said OK, I'll do it and see what happens. I was excited to make it to the finals. I felt more validated as a brand and so excited that others saw potential in us too.
And then you won! What does that victory mean to you?
KF: I'm really excited about the win and the prize package. It's going to propel our brand forward. We get beautiful marketing, data and PR packages; we get brand photography and an iHeartRadio spot. Even this interview is a big deal! I'm just so grateful for all of it. And then getting the booth at Expo East is huge, and to pitch there is an incredible opportunity to build brand awareness.  
What are your goals for Expo East?
KF: This will be our first time at a trade show, so this is big for us. Just the experience of being there will be so worth it. We'd love to get in front of more natural retailers, co-ops and refill stores. We really feel we have products that families need and want and can feel confident buying, so to get our name out there to families is going to be huge.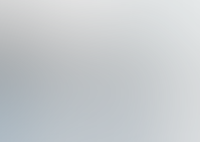 Natural Products Expo East Logo
Natural Products Expo East Pitch Slam
, in partnership with Naturally Network, is scheduled to start at 4 p.m. ET Sept. 20, at the Pennsylvania Convention Center in Philadelphia. In addition to education sessions and the trade show, New Hope's
Innovation Experience
debuts this year. Learn more about
Expo East'
s agenda, exhibitors, retail buyers and
registration
.
Subscribe and receive the latest updates on trends, data, events and more.
Join 57,000+ members of the natural products community.
You May Also Like
---