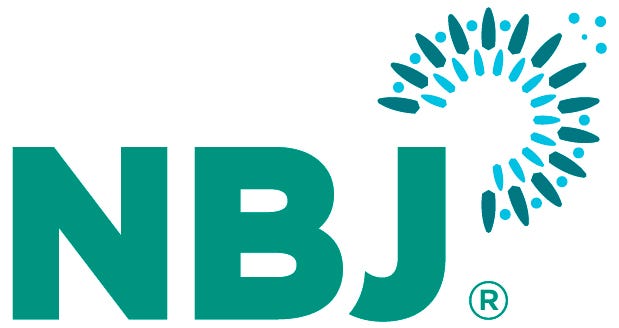 Sabinsa Corp. sets standard for sustainable, transparent supply chain
Sabinsa Corp. sets standard for sustainable, transparent supply chain
New Jersey-based Sabinsa Corp. created a vertically integrated system—beginning with its farmers in India—to control the quality of its turmeric, Coleus forskohlii, black pepper and other ingredients.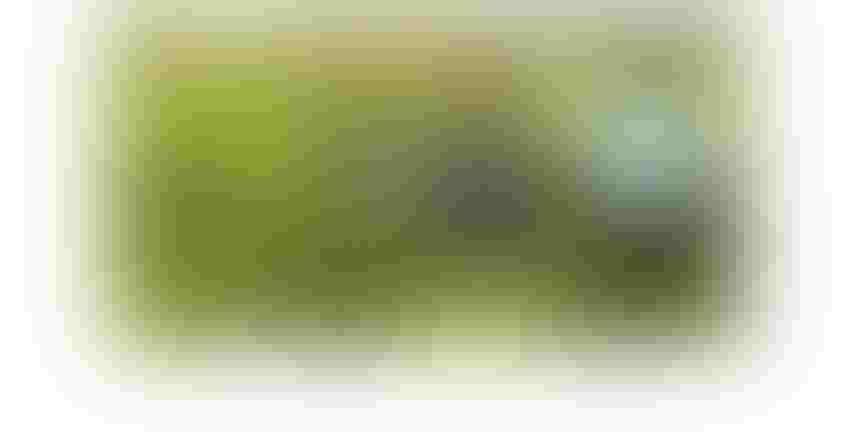 If you're a health and wellness brand and you want to meet consumers' ever-growing demand for transparency, trusted suppliers are pivotal. They must be honest, ethical, environmentally sound and socially responsible. They must deliver consistent quality. They should demonstrate great care at every step—from cultivation to extraction and processing. Oh, and they should be equally willing to share their story.
Too bad such suppliers aren't easier to come by.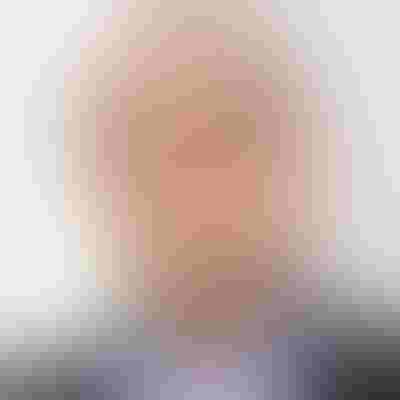 The fact that Sabinsa Corp. meets and exceeds all of these marks earns the company this year's Supply Chain Transparency Award. The New Jersey–based supplier, manufacturer and marketer of botanical extracts and branded ingredients has built a remarkable, multifaceted supply chain. Now in its 30th year of business, Sabinsa has earned worldwide acclaim for its top-level cultivation, research, extraction and standardization, and for its role in bringing Ayurveda to the West.
"Sabinsa really, truly does operate from farm to capsule," says Douglas Kalman, Ph.D., director of nutrition and applied clinical research at QPS–Miami Research Associates. "I can say that because I've visited their operations in India, including the farms, processing facilities and analytical labs. I saw firsthand the chain of custody that Sabinsa oversees daily, which allows them to have better overall quality control than most companies."
But Sabinsa didn't start out as a vertically integrated entity with a traceable, transparent supply chain. In fact, Muhammed Majeed, Ph.D., an Indian-born, U.S.-educated industrial pharmacist who'd worked at Pfizer, launched Sabinsa as a generic pharmaceuticals company. But when a major fraud and corruption scandal halted operations at the FDA's generic drugs division, he switched gears. "People were asking [Muhammed] Majeed if he could get certain barks, leaves and stems from India," says Shaheen Majeed, worldwide president of Sabinsa and the founder's son. "He'd bring in these plants, and then that line of the business really started to build."
Old ingre

dients, new science
Muhammed Majeed was intrigued, and puzzled, by what his new clients were doing with these ingredients. "They'd just crush up bark and put it in capsules, which seemed crazy from a pharma perspective," Majeed says. "So he began saying, 'I think you are trying to achieve a certain property with the bark. Let me get that for you.' What came out of that was standardization—and that became our calling. What you know about Sabinsa today comes from Dr. Majeed standardizing Ayurveda."
From there, Sabinsa continued expanding its capabilities, diving deeper into the supply chain to ensure the standardizations Dr. Majeed had deemed best. "If you follow our story, you'll see that we start gathering everything around us and doing it ourselves to ensure a consistent, quality supply," Majeed says. This included setting up a brokerage business, Sami Labs, as well as bringing extraction in-house. "Inevitably," says Majeed, "we had to go back to the farms."
But that seed wouldn't take root until 2004, when a major drought and flood hit the Indian region that produced Coleus forskohlii, causing a shortage of raw material for ForsLean, Sabinsa's weight-loss ingredient. "There was nothing we could do," Majeed says. "We realized that if we'd been speaking directly with the farmers, and if we'd been able to spread out the plots, we would've understood this dilemma much quicker and been able to address it with suppliers."
Back to the land
In 2006, Sabinsa bought some land of its own, hired botanists and soil experts, and began contracting with independent growers of turmeric, amla, black pepper, Coleus forskohlii and other crops. "Our mindset wasn't, 'Hey, we're going to fix farming and change the world,'" Majeed insists. "We just wanted stability. We wanted to make sure our customers had the supply they needed and ensure consumers received the full benefits of our products. However, we soon realized that by doing all this, we could also change the lives of farmers."
To help its contract growers succeed, Sabinsa introduced new farming technologies, financed irrigation systems and championed sustainable, holistic agriculture methods. The company also committed to paying farmers top dollar. "We own the seeds, give them crop material and are with them all the time, so we know their expected outputs," Majeed says. "We set a price at the beginning of the season and make sure they get paid, even if they have zero percent output. Because if these farmers fail to meet output goals, it is usually because of Mother Nature, not their fault." And if a farmer receives an enticing offer to grow a different crop, Sabinsa will top it in order to keep that farmer in its chain.
Francine Schoenwetter, managing director of content, supply chain solutions at New Hope Network, toured Sabinsa farms in November. "It really hit home for me while I was there: You have to treat your farmers well," she says. "You have to understand the pressures they face and the competitive space they are in. This is fundamentally about relationships—not just between the many parts of Sabinsa's business, but between people. It was hard to not be impressed."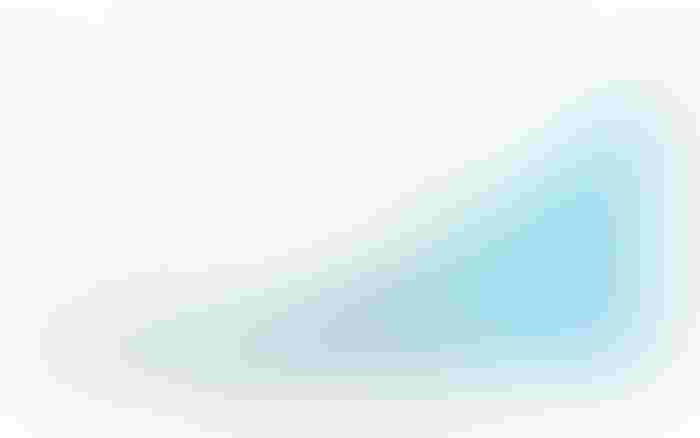 Beyond helping farmers thrive in the fields, Sabinsa aids their communities by bringing in much-needed water and supporting schools. "For every Sabinsa water truck that goes into a farm, two go into a village," says Darren Rude, CEO of Nutrawise, which partners with Sabinsa on these efforts. "People in India want to work—and work hard—to get ahead. Together, we all make a profit while also supplying better education and more water to these communities."
Rude is also quite satisfied as a customer: "With Sabinsa, we feel stable," he says. "We are the biggest bottler of turmeric in the world and have grown tremendously. They continue to grow with us and never run out of product."
Real threats from synthetics
A few years back, Sabinsa discovered a threat to both its farmers' livelihood and the integrity of the wider curcumin market: Certain competitors were spiking turmeric with synthetic curcumin and selling it as 95 percent curcuminoids. Suspicious of the extremely low pricing, Sabinsa sent competitors' samples to the University of Georgia for carbon dating. Sure enough, says Majeed, many were spiked by as much as 80 percent. "Having synthetic curcumin on the market would obviously affect the farmers," he says. "They became super worried about it."
Sabinsa began making noise in the industry, issuing press releases, drafting white papers and suing the firms it had caught spiking. The company even shared its carbon-dating information with its branded-curcumin competitors, encouraging them to test their supply for synthetics. "Sabinsa has been very aggressive in raising awareness about synthetic curcumin," says Stefan Gafner, Ph.D., chief science officer of the American Botanical Council. "Showing what the issues are in the botanical supply chain—and not trying to brush them under the carpet—is a great asset [to this industry]."
Next up, Sabinsa will expand its agricultural pursuits even further. "We've acquired skills and knowledge through working with farmers, so we can now take this into other parts of India, as well as outside of the country, and still maintain the integrity of our ingredients," Majeed says. He notes that common Ayurvedic ingredients that once existed only in India are now being cultivated in Thailand, Malaysia and Vietnam as demand for these botanicals skyrockets. "If we keep trying to get all of our materials from India, supply will run out," Majeed says.
Sabinsa's efforts to maintain a high-quality, transparent supply chain clearly raise the bar for all parties—from its farmers and their families to its customers and beyond. "It has a halo effect for the companies that source ingredients from Sabinsa because they also have a story to tell about the ingredient heritage of their products," Kalman says. "At the same time, Sabinsa's quality of care lifts up the whole industry. This is a much-deserved award. If more companies knew about how Sabinsa operates, they'd be beyond impressed." This article is from the February issue of Nutrition Business Journal. Download the full issue with all of the 2017 NBJ Award winners for free here.
Subscribe and receive the latest updates on trends, data, events and more.
Join 57,000+ members of the natural products community.
You May Also Like
---