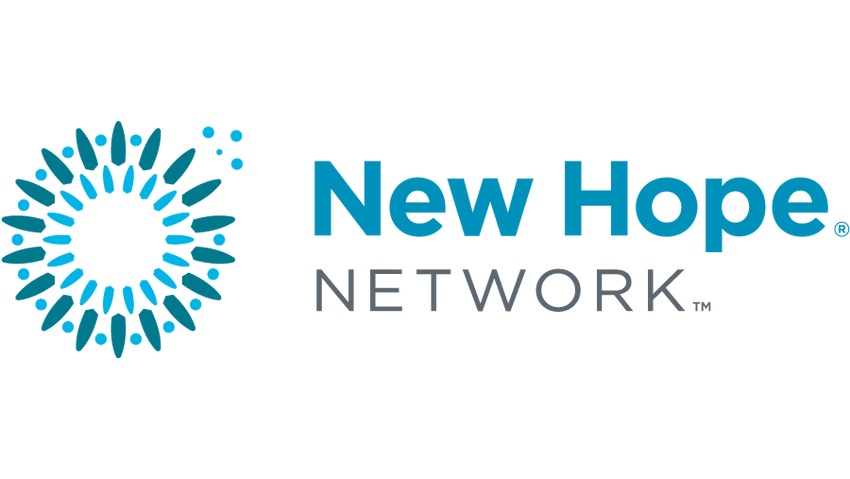 Top-notch, personalized customer service is a hallmark of any successful retailer. As part of examining the reinvention of retail, I wanted to dive into the topic of very focused and very deliberate customer service.
I went straight to some natural channel retailers known for standout personalization efforts and service:
Wendy Meyerson, owner of Natur-Tyme in Syracuse, New York

Jay Chopra, chief operating officer of Hi-Health in Phoenix, Arizona

Dave Janowicz, vice president of merchandising and store operations of Pharmaca in Boulder, Colorado
The concern about how much information is too much information is rooted in the recent growth of online retailers like Amazon, increasingly a player in the natural and organic marketplace via its online offerings and its recent acquisition of Whole Foods. A few years back, stories were rife about consumers shopping in stores to learn about products from retail staff and then ordering those items online to take advantage of lower pricing. In the retail world, this practice is known as "showrooming," a retail store becoming a showroom for competing e-tailers.
At first blush, in our industry, which is rooted so deeply in education, the notion of not fully and freely offering information seems foreign. But some reasons behind it emerge with just a little scrutiny. There is an obvious loss to a retailer if he/she invests in giving information to a consumer who acts on what is learned to make a purchase elsewhere. There is a deeper loss when the time and money invested to train the store staff to provide that information is taken into account. Is the trend in our industry, which has a long tradition of providing great customer service via knowledgeable store staff, regressing to offering "I think it's on aisle 4"-style service to lower costs and compete in an increasing digital marketplace?
The answer from retailers who are succeeding in this challenging environment is not just "no"—it is "absolutely not."
Even if you lose sales after providing shoppers with information—and these days you will lose some sales that way—the key is to see this offering of consumer education as your investment in your community and as a part of "paying dues" to be a part of the health and wellness providers in your marketplace. Eventually, other personal and family health issues will come up with the customers who used you to buy cheaper elsewhere. They will know that you are a source of vital, reliable information and they will be back.
Becoming or staying the community wellness resource
A few practical bits of advice:
Be prepared to invest time and resources. A lot of good content is available for free, but your investment in having your staff learn that material does have a price, both the hard cost of their wages and the more elusive, but no less real, opportunity cost of what they cannot do while in training and while having longer conversations with customers.
Also, while many of your staff will be glad to invest their personal time into what they are learning, be sure to allow them time at work (on the clock) for their continuing education. After all, their increased knowledge directly and positively affects your business.
Use good training material. Each retailer that I visited with spoke very highly of the material and educators made available by their key vendors. In this industry, we are blessed to have many great companies providing quality training material. Of course, you should be sure that the brands whose products you train on are those that fully support your store and your vision. Be sure that they protect their distribution and pricing online as much as possible. Use other industry resources, media companies like the New Hope Network, trade organizations, etc.
Teach sales techniques. In addition to training material focused on products and health, be sure to find sales training that fits with your store's image in the marketplace. You are in business to sell product, but do high-pressure, arm-twisting methods represent who you are?
Know—don't fear—DSHEA. Many stores stay away from sharing product and health information due to the risk of saying too much and getting outside the guidelines of the Dietary Supplement Health and Education Act of 1994, the landmark federal legislation regulating what can be said about natural products. You and your staff need to be aware of DSHEA, and your staff needs to be regularly reminded of its guidelines. If you are not familiar with it, I recommend that you check out the Natural Product Association's Retail Staff Education Toolkit. It is a free kit that has a handbook, brochures and more for your staff and your customers.
Support whole health. You are not the only health and wellness voice that your customers hear. Many of them are taking prescriptions and OTC products on the advice of medical professionals. Positioning your products as complementary and symbiotic is the way to go. Over time, they may choose to support their health in a completely natural way or they may incorporate natural products as a part of their overall wellness regime. Either way, you gain by becoming part of their wellness support community.
Get staff to stay. A very tangible benefit of this kind of consumer education focus is loyalty. You will find a growing group of shoppers loyal to your store—but also loyal and wanting to speak regularly with the staff member who helped them last time. Be sure to hire right and to take loving care of your staff after they are hired. As you invest in them and your shoppers build relationships with them, the longer that they are employed, the better.
Offer an online option. No matter how much you invest in the in-store experience, you will have shoppers that are pressed for time and want to buy online. You can offer that to them! Be sure that your site works well. It is connecting with your loyal customers. It also must have the same look and feel as your store. You are not creating a standalone site to compete with national sites, but a quality way to help connect with your current, physical shoppers via another channel. (Using a cookie-cutter website kit may not be what you need.)
Review the basics. They still count. Your store has to be a place where people want to return: it is clean, it is organized, it has a constant inflow of new, interesting items to try. You worked hard to earn their business; work just as hard to keep it.
In the modern retail marketplace, showrooming is real. It does not, however, mean the death of natural products retail as we know it. It certainly does not mean that retailers should hold back and give customers less information. It is a challenge that can be met head on and with customer-focused methods that can help stores thrive and grow.
Bill Crawford of Crawford.Solutions has been in the natural products industry for more than 25 years as a retailer, industry analyst, educator and consultant.
Subscribe and receive the latest updates on trends, data, events and more.
Join 57,000+ members of the natural products community.
You May Also Like
---