Saffron Road founder talks succeeding with Walmart
Saffron Road founder talks succeeding with Walmart
Natural brands that partner with Walmart can scale dramatically and see huge success, but executives need to be methodical in their approach. Here's what you should know.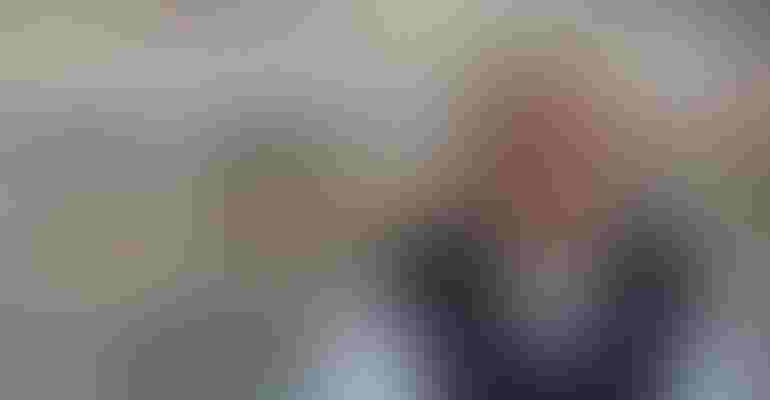 For decades Adnan Durrani's name has been well-known in the natural food industry as a venture capitalist and serial entrepreneur who knows how to scale businesses into major CPG brands.
More than 10 years after launching Saffron Road Foods—which is trademarked as Saffron Road and owned by privately-held, angel-backed American Halal Company, Inc.—the brand is in more than 25,000 stores nationwide including 4,300 Walmarts. It's now the top natural protein-based entrée brand at Walmart.
In 2020 Saffron Road generated over $51 million in sales with "anticipated record growth this year," Durrani says, and expects to be doing $100 million in sales by 2025.
This is nothing new for Durrani.
For over 20 years he served as president and CEO of Condor Ventures Inc, a VC firm known for its investments in natural and organic food and beverage companies—including being the principal shareholder and partner in Stonyfield Farms, Inc.
"I really learned a lot from Gary Hirshberg at Stonyfield about social responsibility and creating businesses that are a change agent for society," says Durrani, who spearheaded the private sale of Stonyfield Farms to Danone by bringing in investment banker Lazard Frères and Co. (now called Lazard LTD) for a three-phase exit during the 2000s.
After founding the privately-held, angel-backed American Halal Company, Inc. in 2009, Durrani launched its subsidiary, Saffron Road Foods, in 2010 at Whole Foods by selling the world's first Halal-certified, antibiotic-free, humanely raised frozen entrée brand. About three years later, Saffron Road sold the first Non-GMO Project Verified frozen entrée in the U.S.
"In every business I've built, we've scaled and done extremely well at Walmart," says Durrani, who also founded Vermont Pure Spring Water and served as financial principal for Delicious Brands, Inc. "But you have to be ready and it has to be the right time."
Still, Walmart is a tricky beast to master. Even for a veteran like Durrani, it's taken two runs with Saffron Road inside of Walmart—an initial launch in 2015 that required pulling out 18 months later before re-entering into a new partnership in 2019 within Walmart's Healthy Lifestyle set.
During its second stint at Walmart, Saffron Road netted 143% year-over-year growth between January 2020 and January 2021, Durrani says. That was after American Halal Company, Inc. raised approximately $12.2 million, Durrani says, mostly from family offices between 2018 and 2019.
"Walmart can be extremely additive and a wonderful partner in scaling your business dramatically," says Durrani. "Today they are among our top three vendors. But you have to do it in a very methodical way and not look at it as the end result."
Here's Durani's advice for brands looking to become a natural product success at Walmart.
At what point in your business cycle did you consider working with Walmart?
Adnan Durrani: That's a great question. We didn't approach Walmart, they approached us.
With all the businesses I've built, I believe in starting in a very mindful way. Usually in a small region or with a retailer or partner that really identifies with your values as a brand. So the last place I wanted to go, as a first stop, was Walmart.
My philosophy always is to make a company very successful in a number of channels of distribution in a number of regions and then go to Walmart to scale the business. Don't necessarily go to them until you're ready.
I like to tell my team, make sure if you're going to go out there to catch lightning in a bottle, that you're ready.
How did you know you were ready? 
AD: We weren't ready in our early days for Walmart. And they kept approaching us, ambushing us for several years in the early days, because we were doing extremely well.
About six years ago we finally gave in because Walmart kept approaching us. The buyer wanted to put us in 3,000 stores and wanted all of our product line. I said, "No, we're not going to do that. We're going to just go with four products, and we're not going to go in 3,000." I told her 300 stores was the maximum. And she said, "No way, we have a minimum. Can you give me at least 600 stores?"
I told her only if we could pick the locations and we were not going to discount the price. I told the buyer we'd give it 18 months and see how it goes. I told her this was just the start of what we are doing and we want to test it first to make sure it's successful.
So why did you pull out of Walmart after your first run?
AD: They put us in the wrong door. They put us back with Banquet, with these belly-filler entrées. There was no healthy section, no natural and organic section. And it's not like they put us with Amy's and Evol and all the brands that are our peers. Of course, the velocities weren't there. I kept my word and pulled out after 18 months. The buyer was very accommodating and we went our own ways.
How did you get back into Walmart?
AD: Two-and-a-half years ago Walmart started coming after us again and said, "We really need you in the store. This time we're going to do it right. We're going to build a healthy living section. We're going to have five doors in there. We're bringing in 20-30 brands and you will be in a door where Amy's and Evol and we're creating a merchandising section around healthy living. And there'll be a lot of natural brands and we'd love for you to be one of the anchors in that set."
Our team said, "Wow, that's, that's disruptive. This is exactly what we were looking for. So yes, we would very much like to be part of that."
We worked out a partnership with Walmart a year and a half ago and launched in Walmart in August 2019 in all 4,300 stores with a couple of shelves of about eight products. And we crushed it.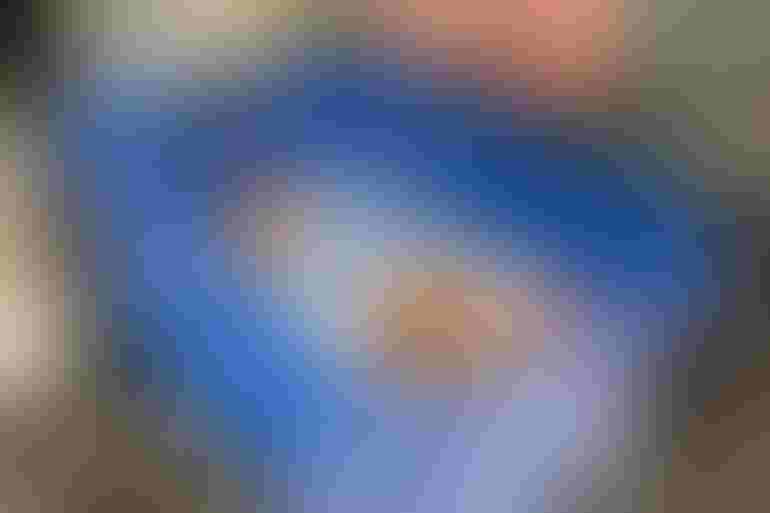 What made the difference between the first attempt in Walmart and the second?
AD: Walmart was a wonderful partner and they stepped up big time. The buying team that was in charge of that set, the Healthy Living set, which now they call the New Lifestyle set, really knew what they were doing. They're very sharp, they're very smart. They're very focused on that millennial consumer. And we're now the fastest-growing brand in that set in Walmart.
What's changed in recent months?
AD: Walmart redid that set a few months ago and eliminated maybe 50% of the brands and kept us and a few others. We even surpassed Amy's in terms of velocity. And we are the No. 1 animal protein entrée brand in Walmart and in that set.
They're bringing in a few more of our products in August and we're also making a debut in the family size or multi serve entrées. So it's been a wonderful partnership for us.
What do you know now that you wished you would have done earlier?
AD: I wish I would gone bigger and gotten into the family-sized servings before COVID-19 hit. That's a new sector for us that we never would have entered before because we're primarily a single-serve entrée company. I would have gotten into other categories such as appetizers, breakfast items and handhelds.
What did you do last year that helped Saffron Road after the pandemic hit?
AD: Sometimes it's better to be lucky than smart.
We were following what was going out of Wuhan, and we didn't really believe the reports that were coming out of there. We've got two employees from China. And they were indicating to us things are a lot worse than the media was reporting.
To be good calculated risk takers, we tripled our inventories in January. In March and April, when COVID-19 hit and there was this big surge in supply chain squeeze, we didn't have any of that. We were fully stocked.
We then went to Walmart and said, 'Hey, look, we can fill those shelves, completely."
And so we were in stock 99.5% of the time, for the last 15 months, every month. When brands that are owned by Conagra and Nestle were only 50% in stock, because they just couldn't afford the supply chain squeeze on them. It completely demolished them, leaving their shelves empty. It was a big advantage for us.
What's the first thing new sellers should do before approaching Walmart?
AD: Don't go to Walmart initially. Build up your business elsewhere. Prepare yourself for Walmart over a period of two, three, four or five years.
Once you've had success at other retailers, go to Walmart because you're in a position to negotiate. Even if you sell online, if you don't have a strong history with other brick-and-mortar retailers, you're really not in a strong position to negotiate.
Start with a smaller retailer, such as a Wegmans or a Whole Foods or a Stop and Shop. Build up some strong density, velocity, brand awareness and household penetration, and then go to Walmart because then your concentration risk is also less.
At that point if you fail at Walmart, it may have been an obstacle along the path of your success, but it's not going to be something that's going to cripple a business, because you've already built your business elsewhere.
What advice do you have for other entrepreneurs?
AD: Don't chase the shiny object. And what I mean by that is, don't get blinded by Walmart's lights. Walmart's a wonderful partner, but a lot of startup food entrepreneurs and beverage entrepreneurs need to understand, especially the ones that are just getting into the business, that channel integrity is really important.
What helped you build channel integrity?
AD: Kroger and Whole Foods are the ones that brought us to the party. We were always very clear and transparent with Whole Foods and Kroger with regard to what we were doing with any other retailer. We made sure we protected each of the retailers for the particular merchandising and price points they had, so that they could feel secure that by going to a competitor we weren't going to take channel business away from them.
That's really a long-term approach. It requires having a bit of patience, not just going after the Hail Marys. I think about what my goal is in building a business over five, 10 or 15 years.
How did you protect Kroger, Whole Foods and other retailers when you were going to a competitor?
AD: We have different product selections at each of them, and different retailers have different ways of operating.
Whole Foods and Kroger are high-low retailers. You might be at a certain premium price there but then you promote throughout the year.
It's important to understand the cadence of how a promotional calendar works with the buyers at that retailer, as well as how it increases velocity and consumption sales—the sales off the shelf by consumers. Understanding the cadence of those two things is really important because you can then figure out using consumer data what your average price point is.
While we might be at a very high price point at Whole Foods or Kroger, our average price after promotions might be very similar to where Walmart is because the disparity may not be that much.
That's because Walmart is what we call an EDLP, or an Every Day Low Price Retailer. That's set basically all year round. That's the way Walmart and Sam's and some of these retailers work. Understand how that works and how that affects your channel.
What else haven't I asked you that is important for natural brands to know?
AD: When you're ready to go to Walmart, think about the kind of consumer you'll bring into Walmart's store. When you're competing against Nestlé and Conagra—Gary [Hirshberg] and I used to joke about this at Stonyfield—their marketing budget is 10 times our sales. When you're competing in that kind of arena, it's tough to win just on sales and sales velocity.
But if you bring in a new consumer to Walmart, that's a big deal because they are fighting for those shoppers.
Instead, think about what type of households your brand can bring into Walmart and focus more on the basket size of the Walmart shopper you can bring in and upsell to, instead of just your business alone.
Because if you bring in a new consumer into a Walmart, that helps them because they are fighting for those shoppers. We bring a shopper into Walmart that spends three to four or five times as much as the average Walmart shopper. So they're buying $20 or even $10 of Saffron Road, but they're going to leave buying $200 of other Walmart products. That's worth a lot more to Walmart than even the sales they make off of Saffron Road.
Subscribe and receive the latest updates on trends, data, events and more.
Join 57,000+ members of the natural products community.
You May Also Like
---
Sep 20 - Sep 23, 2023
Natural Products Expo East is the East Coast's leading natural, organic and healthy products event.
Learn More