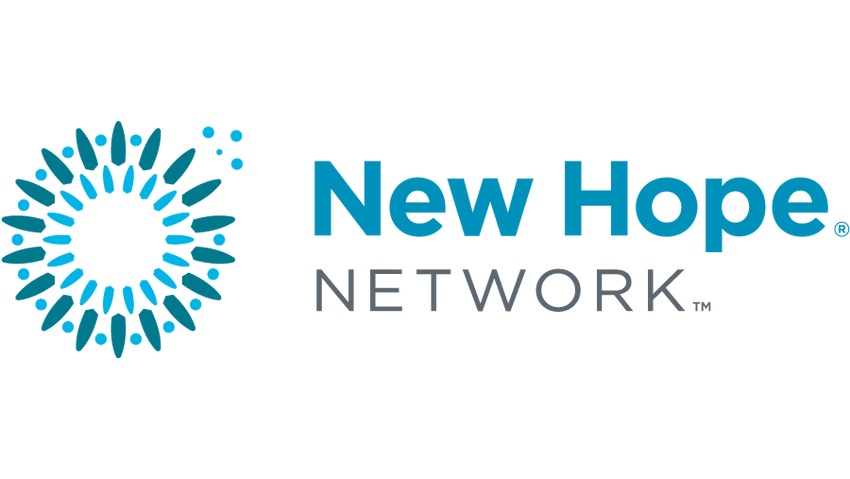 If critics are going to call dietary supplements the bastard stepchild of consumer products, then what are those critics going to call sports nutrition? The bastard of the bastard?
Not so fast. Despite the DMAAs, the DMBAs, the BMPEAs, and whatever surfaces in their wake, this is a good news story. Despite slowing sales and a growing class of questionable incredients dancing at the edges of fair play, this is a story about sports nutrition growing up. So let's get the bad news out of the way.
The spring of discontent
NBJ estimates show annual sales of sports nutrition and weight loss supplements slipping from 13% growth in 2013 to 8% growth in 2014 — a meaningful decline, yes, but solid growth nonetheless. Will that hold up in 2015?
In April of this year, Dr. Pieter Cohen of Harvard Medical School led the publication of research into Acacia rigidula as a dangerous stimulant landing in weight-loss products and better known as BMPEA. Many in the industry made the short mental leap to DMAA, another professed plant-derived acronym that lost its DSHEA armor under closer scrutiny. Given Cohen's rising profile as a credible watchdog of dietary supplements, his work got noticed and BMPEA — one of many PEAs, by the way — became the industry's latest scapegoat. FDA issued warning letters, retailers pulled product, and the roving eye of class action bar began to look for new prey.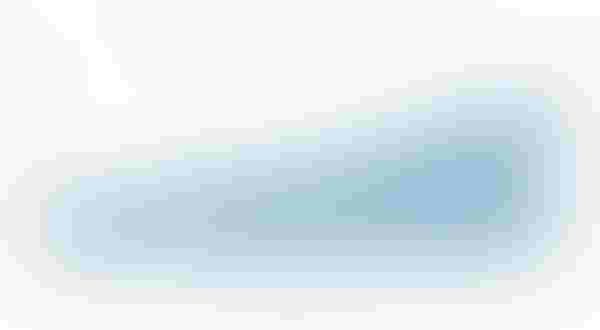 But this particular ingredient is not DMAA, and the story continues. Hi-Tech Pharmaceuticals — makers of such BMPEA-inclusive products as Black Widow and Yellow Scorpion — filed a $200 million defamation suit against Cohen and the study's authors. That case is pending, as is an additional lawsuit from Hi-Tech against FDA over DMAA.
"There is research supporting a finding that BMPEA is compliant with DSHEA," says Erica W. Stump, a lawyer focused on sports nutrition. Several sources for this article suggested as much, and this begs the question: Did the negative press related to Cohen's comments pressure FDA into a hasty response?
VPX Sports CEO Jack Owoc thinks so. "Let's discuss the long-term safety of BMPEA. I formulated a product called Meltdown that we manufacture in house at Vital Pharmaceuticals, Inc. Meltdown contains BMPEA. Meltdown is backed by six gold-standard, double-blind, placebo-controlled, peer-reviewed and published university studies on real human subjects," Owoc says. "After selling Meltdown for roughly seven years, to the best of my knowledge — and keeping meticulous, GMP-compliant AER records — we have never had even one adverse event report. Additionally, at 54 years of age, I have taken over 1,000 doses of Meltdown and have never experienced any adverse effects."
Alphabet Soup
Right on the heels of its warning letters to BMPEA manufacturers, FDA dropped the hammer on DMBA, also known as Amp Citrate. Working with Cohen and the National Institute for Public Health and the Environment in the Netherlands (RIVM), NSF's John Travis said the following in a statement: "While regulatory authorities work to remove harmful stimulants such as ephedrine and DMAA from supplements, new synthetic stimulants such as DMBA continue to crop up to take their place. Without proper studies, the health impact of this new stimulant is entirely unknown."
While some in the sports category dug their heels in over BMPEA, the DMBA dominoes fell much more rapidly. Sources for this article suggest to NBJ that capitulation to FDA's demands was swift and complete. Unlike BMPEA, manufacturers just didn't like the ingredient enough to stick with it.
If there is a DSHEA-based argument to make concerning DMBA, that argument would surely involve the presence of the ingredient in Pouchung tea, and the counterarguments would surely point to its presence there at only 12 parts per billion. As students of the industry will intuitively understand, this raises all of those recurring questions about regulatory interpretation of synthetic analogues of old dietary ingredients, especially those particularly obscure ones that continue to surface in sports as highly purified isolates.
Owoc, who received an FDA warning letters for DMBA is ready to use a DSHEA defense. "Amp (citrate) is found in many types of tea varieties, the most consumed beverage on planet earth besides water." Owoc says. "These compounds are natural, legal, and DSHEA compliant, and as a matter of law, consumers have the right to freely access these compounds without interference unless they are proven to be unsafe."
Protein to the rescue
Here's where the story of sports nutrition in 2015 begins to find brighter skies. Another long-held dirty secret of the category — the ease and prevalence of "spiking" in proteins with cheaper nitrogen sources such as glycine, taurine, creatine, and glutamine — came to light and sparked a growing chorus of class-action lawsuits alleging consumer deception. Those lawsuits are driving change. And they're driving it into the fast lane.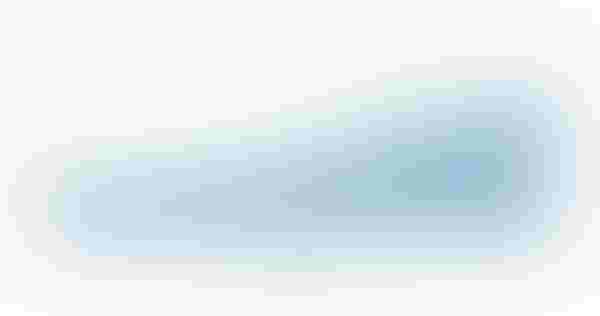 "Spiking is pretty clear at this point," says Doug Kalman of QPS MRA (Miami Research Associates). "Either it's being done on the contract manufacturer side, or the brandholder knows and participates. Beyond glycine, taurine, and creatine being used to create that nitrogen spike in testing, they're even using nitrites and nitrates and putting those in the formulation."
While so much of the self-policing in supplements seems to lag outside scrutiny from regulators and reporters, protein found a quicker path. "If there's optimism to be had in sports nutrition to create solutions that are practical and good for the industry and consumers, then this is it," says Robert Wildman, CSO at Dymatize, referring to voluntary labeling guidelines issued by the American Herbal Products Association (AHPA) and the Council for Responsible Nutrition (CRN).
The steps taken by CRN and AHPA — many sources for this story pointed to AHPA's efforts in particular as the best news to surface in sports nutrition in quite some time — create clarity around labeling of whole proteins to diffuse the potential for spiking and inform discussion at the federal level around nutrition labeling . "We had companies come to us and express their confusion over poorly written regulations here," says AHPA President Michael McGuffin. "There were, in essence, two interpretations of what the rule means, and taking the conservative interpretation left companies at a competitive disadvantage in the market. We got our sports committee together and came to consensus, after quite a long conversation. Sports remains one of the fastest segments of growth in the industry, and we need to protect that. We have something of great value here."
CRN and AHPA worked in conjunction to some degree in formulating new guidelines around protein labeling, though each ultimately issued separate language for their members. "I think we got ahead of that one," says Duffy MacKay of CRN. "This will prevent companies from using other nitrogen sources to sell product."
This is clearly a time to recognize the victories where they lie. While some will argue that the class-action lawsuits forced industry's hand on a clear and present danger, the fact remains that guidelines were written and enacted to serve the better angels amongst us. It bears repeating that many sources for this article point to protein spiking as an early indicator of new traction in cleaning up sports supplements. "The AHPA move is a good thing," says Kalman. "It promotes transparency in the category."
At the table
Industry veterans will recall that AHPA took some heat during the DMAA days for new members caught knee-deep in that particularly troubling scandal, namely Jacob Geissler at USPlabs, makers of Jack3d and OxyElite Pro. Cut to the present day, and AHPA's sports committee may be just what the doctor ordered.
"I've sat at the table long enough now to see that the trade associations are sensitive to a broad and diverse member base," says Wildman, "but at the same time, if something's wrong, it's wrong. What encourages me about sport nutrition right now is how it's getting easier to figure out right from wrong."
What Wildman, McGuffin, MacKay and others speak to is the hard, behind-the-scenes, foundational effort to work across brands to protect and improve an industry. What an ironic twist it would be to see sports nutrition surface as a leader in collaboration, proactive self-regulation and transparency for the broader industry.
Taking AHPA's sports committee as a case study, it's easy to imagine the next DMBA taken up at the table before a potential scandal — now that key players are together and talking — to vet legitimacy under DSHEA. "Say a marketer comes in looking at the pure constituent of a botanical," says McGuffin. "We read the law to allow that, as long as you can substantiate that constituent. What we're encountering more often — it's happened several times now — are such obscure references that 40 of the most informed scientists in our community have never heard of before. We're going to set up a mechanism where any party can say, 'Here's the info we believe serves as the basis of confirmation.' We're setting up a process to impanel these well-qualified scientists to perform the review. Their finding is not a judgment of that science, but it will establish some reasonable criteria."
McGuffin continues: "We shouldn't become the scientific arbiter, but it helps our members to have fixed criteria. Maybe that's at least two studies, and not just one. Or two studies of at least this quality,
using these allowable analytical methods. Or studies that confirm the source material identity in its whole form. This is a working project at AHPA, but we should have a first draft in circulation with the committee sometime in 2015."
Sounds like progress, but there's more. "A number of watchdog groups have gotten more sophisticated — from USADA to the military," says MacKay. "What concerns us all are ingredients not properly assessed for safety getting to market and creating black eyes. These do nobody any good but the criminals. D-ribose, carnitine — legitimate ingredients with good science — get undercut by the bad actors. We're seeing more and more coordination between FDA, industry, and these outside watchdogs to sniff out the ones that don't feel right more quickly."
This is a common and welcome theme. "There's clear momentum now," says Wildman. "Anybody who's a veteran in the industry has to feel good about it. Things are getting better not worse. The issues are becoming fewer and farther between, they get cleaned up more quickly, and there are more avenues to foster trust with consumers. We have three organizations now — NSF, Informed-Choice, Banned Substances Control Group (BSCG)  — for banned substance testing."
Shadow labs
No one, least of all NBJ, would exhibit the hubris to see nothing but blue skies ahead for sports nutrition. The product audience is motivated, educated, and eager to ferret out the precise ingredients that tarnish the category in the mainstream.
"We're probably not done with the BMPEA designer compound pathway," says Oliver Catlin of BSCG.  "Many of the phenethylamines are suggested to come from plant sources. Even if we close the book on BMPEA, there will be another pathway to exploit."
That's the challenge that's not going away. For all of the excitement around DMAA or DMBA, it's verily plugging the dam with a finger. Furthermore, many single ingredients carry nuances difficult to convey beyond the scientific literature. "Go back to deer antler," says Catlin. "There's a history of use there in Traditional Chinese Medicine for 5,000 years as a whole food, but in dietary supplements, it surfaces as a spray. Looking at even that one substance, you have a legal ingredient in one form, and an illegal spray adulterated with human IGF-1 in another."
Catlin moves quickly from deer antler to a broader class of natural testosterone boosters that range from zinc and magnesium, to ginseng and ashwagandha, to new ingredients like natural growth hormones and GHRP-6, growth hormone-releasing peptide 6. "There's probably not a sound legal basis as you work toward GHRP-6, but you see my point," says Catlin. "Even in one product, you can have a legal, legitimate version of an ingredient right alongside an illegal, adulterated one."
Growth hormone secretagogues continue to show up on Catlin's radar as a specific problem in sports nutrition supplements, with growth factor-9 crossing over into the Dr. Oz drama. The secretagogue is marketed as a growth hormone booster derived from an herb called schizonepeta.
The long game
"We're at a point where pandora's box is coming open, certainly in sports nutrition products but more broadly for supplements as well," says Catlin. "None of us know how far it's going to go, but the lawyers and regulators are swarming. Maybe the New York Attorneys General situation is overblown, but there are problems in this industry."
True enough, and perhaps the economics will play into whatever forward momentum exists in sports to draw clearer lines on the right side of justice. With rumored troubles at VPX Sports — the South Florida Business Journal reported imminent layoffs that never materialized back in February — and outright bankruptcies at Gaspari and Ultimate Nutrition, contraction at the margins seems inevitable as sales decline from their once fervid pace. Will that economic pressure couple with the foundational self-regulation underway to produce a saner category ongoing?
At VPX, there is clear momentum around Owoc's expansions into energy with the Redline brand and, more recently, a line of creatine beverages under the Bang brand. But diversification only gets you so far. As sports nutrition matures under the harsh spotlights of FDA and USA Today, Owoc is the first to see value in collaborative paths forward. 
"A great deal of this is our fault," says Owoc. "Our industry, the dietary supplement industry never formed a united front because there are factions within our industry who are never on the same page. One side is highly prejudiced against the entire sports nutrition industry and detests any compounds that exert stimulant, muscle-building or fat-burning effects. In fact, if you even use the term 'fat burning' in our industry, you could wind up in jail, out of business, and fined tens of millions of dollars. Our industry is continually taking shots from all directions because we fail to take a united and offensive stance against our attackers. Therefore, the attack against us is relentless."
Want more of this data?  Check out the most recent report from Nutrition Business Journal.  The 2015 Sports Nutrition and Weight Loss Report is now available!
Subscribe and receive the latest updates on trends, data, events and more.
Join 57,000+ members of the natural products community.
You May Also Like
---