Serenity Kids takes out sugar, fattens up baby food
Serenity Kids takes out sugar, fattens up baby food
Before Serenity Heegel and Joe Carr made a baby, they researched baby foods and didn't like what they saw. So, using breast milk as a guide, they developed a line of nutritious foods for the littlest eaters.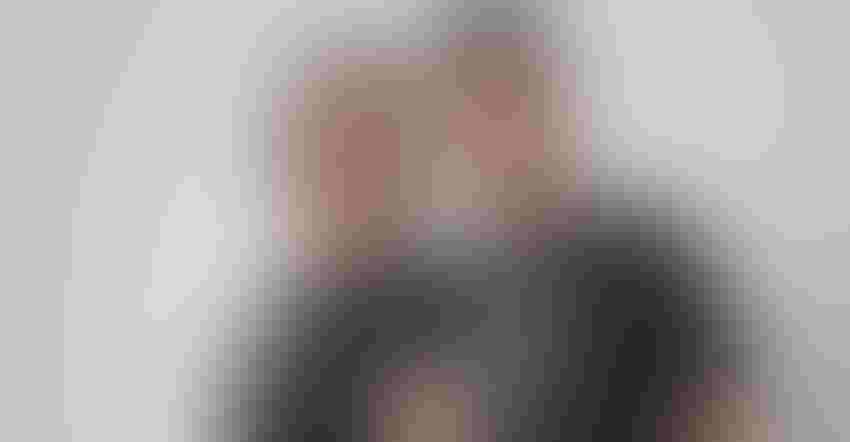 When paleo diet devotees Serenity Heegel and Joe Carr began to discuss having a child, they started scouting out organic baby food. Shocked to discover the lack of meat and dietary fat in pouched products, the Austin, Texas-based couple became determined to fill this gap in the market and change the baby food aisle for the better.
It took more than two years of hard work, heavy investment, intense R&D and tons of passion, but Heegel and Carr have successfully launched Serenity Kids, a line of paleo-inspired, certified-organic pouched purees featuring free-range chicken, grass-fed beef and, soon, other sustainably sourced animal proteins. Oh, and amidst this endeavor, they had a child of their own, too. We sat down with the co-founders and new parents to learn more about their fascinating brand.
Why are you both so committed to the paleo diet?
Serenity Heegel: I was born early and small, had my first ear infection at 2 weeks old and was put on antibiotics. Then, several times a year I'd have an ear infection or leaky gut—I was always sick. For the next decades, I was always trying to fix something. Then about eight years ago, everything I consumed, even water, made my stomach hurt so bad. My doctor put me on medication and said I needed to be on it for the rest of my life, which I absolutely did not want. So I started researching and found the problem was I was eating things that were hurting me. I changed my diet, did not take those pills and now things are awesome digestive-wise. So really, it's about food as medicine. I quit my corporate job to teach others to do the same, and through this, I met Joe.
Joe Carr: I am autistic but was not diagnosed as a kid. No one knew what was wrong with me. My diagnosis was I had a lot of energy, I was obnoxious, I was too much. Because of that, I had a tough childhood. I found out later that a lot of it was related to diet. In adulthood I've been learning how to integrate my autism, and Serenity introduced me to paleo. Cutting out sugars and grains made a huge difference in my overall state.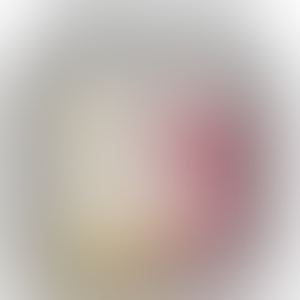 What prompted you two to develop baby food?
JC: While at a paleo conference in 2016, we went looking for paleo baby food. We found nothing. Serenity said, "Well, maybe babies don't need paleo; what do they actually need?" Then she did her summer of nerd-dom.
SH: I read articles, books and USDA's guide to infant feeding to learn what babies <i>should</i> eat—because I know what works for my stomach now and what's in the baby food aisles are not the same. I felt it made the most sense to use breast milk as a guideline. More than half of the calories in breast milk come from fat, the others from carbs and little protein. OK, so if that is nature's perfect food, then the next perfect food should look sort of like that.
But that's not what you found in the baby food aisle?
JC: We did a study of 246 organic baby food pouches and found that less than 1 percent have 2 grams or more of fat. Less than 4 percent contained meat of any kind. Of the meat, zero percent disclosed the source. The scariest statistic was the average sugar content: 9 grams per pouch. That doesn't sound like much, but for a 15-pound baby, it's like 90 grams of sugar for a 150-pound adult. Even USDA, the most conservative source, cautions against sugar and says babies need meat, animal products and 30 grams of fat a day.
Why do you think baby foods contain so little fat and so much sugar?
JC: Our theory is that the low-fat movement of the 1970s and '80s filtered down to babies. While it is now clear that sugar causes obesity and diabetes and people realize well-sourced meat is very important, those trends haven't made it down to baby food aisles. Also, the natural foods industry has been scared of meat. Now sugar is out, meat is back in, and we are the first company to bring these two trends, as well as actual science, down to babies.
Then how did you go about developing your products?
JC: First we had to make sure babies would actually eat this food. Maybe baby foods have so much sugar because babies don't like meat and fat and sugar is necessary to make foods palatable? We both like to cook, so we decided we should figure out how to make baby food before we had our own child. We tested 30 different recipes on friends' babies all over Austin, then narrowed them down to the first three flavors we launched and the others launching early this year. Babies love these recipes, and they are packed with nutrition. The products took much longer to roll out than we thought because the R&D and making meat shelf stable are very complex. But Aug. 5, we finally launched on Amazon—and our baby was born. So the baby came early, and the products came a year late. It was a total fate moment.
How did your products perform on Amazon?
JC: They were very well received. In the first three months, we sold 10,000 pouches. So now we are figuring out how to be new parents while running a company, selling products online and pitching to grocery stores. We are launching in a bunch of retailers in 2019, including Whole Foods globally in February. In late November, Whole Foods called and said another company slated for February backed out so they needed to fill that spot. It's a stretch, but we are prepared. February is when our new products were coming out anyway.
Where do you source your meat from?
JC: We knew we wanted grass-fed beef and pasture-raised chicken and pork because if the animal eats a diet closer what nature intended, the meat will have the nutrients nature intended for us. We got connected to some amazing family farms and co-ops that have the meat quality we want and use regenerative agriculture practices.
SH: The brand filters down to serenity for babies because of less sugar, and serenity for parents because they don't have to spend a ton of time cooking baby food, serenity for animals because they are living the lives they are supposed to, and serenity for the planet because of regenerative agriculture practices.
Are you hoping to appeal mainly to fellow paleo enthusiasts?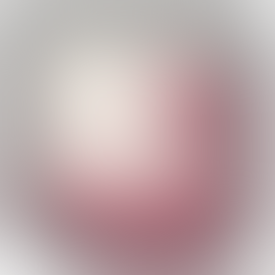 JC: Paleo is niche and trendy but also pigeonholed, so we've been careful not to label ourselves only as paleo. We very much believe this way of eating is healthy for all babies, so we want to feed as many as possible. It's about gut health and nutrient density, and meat and vegetables have more nutrition than fruits or grains.
SH: And we're filling the white space. As a paleo mom, the baby food aisle wouldn't have had the ethically sourced meat or fat I want. It isn't always fun feeding babies, and this food will stick with babies longer than fruit puree, from both a satiation and glycemic-index perspective. And because we offer slower burning protein, I think it'll help babies sleep longer and prevent meltdowns from sugar crashes. I also think there will be longer-term benefits for the gut microbiome, which impacts many aspects of health. That's what I get excited about—that we are setting up babies for long-term health, something I didn't have.
What have been your greatest challenges in this journey?
SH: During my summer of nerd-dom, I wondered why no one was already doing this because it seems like a no-brainer. Now I know why: This is really hard. Manufacturing baby pureed food in a spouted pouch is very complicated and expensive. It has to be safe, so you don't want to take any risks. But on the positive side, we learned how generous everyone in this industry is with their time and expertise. That's a big key to our success: We've found amazing people and taken their advice and suggestions.
What are you most proud of so far?
JC: I am really proud of our branding. I feel like we've told our story really well and presented ourselves as a clear, established brand. We are creating a lot of buzz, and people assumed we were in every Whole Foods store when didn't even have product yet. I am also proud of our internal team culture, which reflects a world we want to live in. Everyone feels a part of it, enjoys working with us, is excited for growth and gives us so much. We've also raised a lot of money, so I'm proud of our investments. People told us we wouldn't get investors without having product on the shelf, but that wasn't the case for us. It shows how much our investors believe in our mission.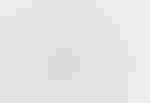 Established: 2016
SKUs: Eight
Employees: Seven
Expo West booth: N119
Subscribe and receive the latest updates on trends, data, events and more.
Join 57,000+ members of the natural products community.
You May Also Like
---
Sep 20 - Sep 23, 2023
Natural Products Expo East is the East Coast's leading natural, organic and healthy products event.
Learn More