Should I self-manufacture or work with a co-packer?
Should I self-manufacture or work with a co-packer?
Let's unpack the pros and cons of using a co-packer for manufacturing your natural product.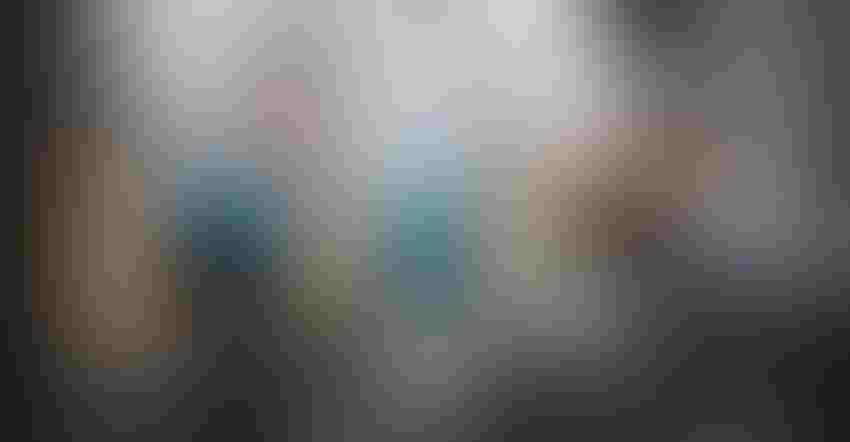 As a new natural products brand amasses a following, expanding distribution often seems like the logical next step. But to do so, a company needs to be able to produce its goods at scale, which may no longer be possible at an entrepreneur's home or even in a commercial kitchen. Thus, brands looking to grow and enjoy even greater success must weigh whether to continue self-manufacturing or work with a co-packer.
This is an enormous decision, as it will impact your costs, profits, quality control and so much more. And unfortunately, there is no easy answer to whether you should or shouldn't use a co-packer, nor are there any one-size-fits-all solutions. Your choice will depend on your business goals, the uniqueness and specificity of your product, and your ability to find a trustworthy co-packer that can meet your budget, standards and volume needs.
Upsides of using a co-packer
"The big advantage is you don't have to learn to manufacture at scale," says Tera Johnson, founder of tera's whey, director of the Food Finance Institute and host of the "Edible-Alpha" podcast. "And from a financial perspective, co-packers are a benefit because you don't have to raise money to build out manufacturing capacity." Johnson adds that while it's typically easy to secure bank loans for manufacturing assets, most investors aren't keen on companies throwing money at equipment and facilities. 
"If you have venture capital or an angel investor, they didn't hand you a big check so you can run a manufacturing plant," says Brandon Hernandez, co-founder of Whole Brain Consulting. "They want you to push sales and marketing and move the business forward. Plus, if you're building the business to potentially to sell off, private equity firms usually don't want you owning those assets."
Another potential perk is the co-packer can likely source ingredients, packaging materials and other components more economically than you could. "Having the co-packer buy these items is usually better for brands, because if they are co-packing for other people, they can get volume discounts that you can't," Johnson says. "A big point of conversation is who will own the ingredients—as well as the jars, labels, etc.—when they sit at the co-packer. If they'll own them, then you don't have to raise the working capital to buy it all."
Downsides of using a co-packer
Perhaps the most obvious negative of outsourcing manufacturing is you'll have to give away part of your margin. It costs a certain amount for a co-packer to make your product, and they need to make money on top of that.
But also—this is the scary part for many brands—you'll no longer oversee the production of each and every item. You are trusting your baby in someone else's hands. This may be the best decision for your brand, but it's important to know that "even if you work with a great co-packer, nobody is going to care about your product as much as you do," Johnson says.
This doesn't mean a co-packer won't care—if it's a quality, reputable business, it absolutely will—but your needs aren't the only ones it aims to satisfy. "Where many startups fall down is by thinking they are going to be the most important [client]—and that is OK, but know that co-packers are predicated by volume and sales," Hernandez says. "They have a fiduciary responsibility to run the products that make them money." This certainly could include your product, but depending on your volume and run sizes, you may not be the manufacturer's No. 1 priority.  
"Also understand that when transitioning to large-scale co-packing, there is going to be slop," Hernandez says. "You won't get the exact same thing every single time, especially as you get into more unique processes. They will get as close as humanly and mechanically possible to consistent repeatability for your customers, but they can't control every dynamic. They can't be there to see every bar made when making 250,000 bars a shift. That doesn't mean you have to live with subpar products, but your strike zone may need to increase."
The big decision
Considering the perks and drawbacks, what else factors into choosing whether to produce goods yourself or farm out the work?
"This decision is often driven largely by the uniqueness of your product or process," Hernandez says. "By that I mean if you have a nut butter, it should be fairly easy to find a nut butter manufacturer. Other people have made the investment in this equipment already so there is no point expending capital to acquire your own—as long as your recipe isn't anything too crazy and it fits the mold of a general process."
But the more unique your product and process, the more you should consider self-manufacturing. "For example, if you're making a vegan cheese or kombucha, where you want to closely control the level of titratable acidity or you're aiming for a very specific flavor, then maybe consider doing it yourself," Hernandez says.  
Sometimes brands may not know how unique their product or process really is from a manufacturing standpoint until they talk with a few co-packers. "If they say your product will require more labor or they'll have to add another person to the line because slices have to be linear or they have to cut special animal shapes, that's where you have to do an overall evaluation of your long-term business plan and goal for your company," Hernandez explains.
Another challenge, especially for natural products, is to find a co-packer that can meet certification demands. "If you are doing certified gluten free or something else that requires a specific environment for manufacturing, that tends to limit the co-packing options considerably," Johnson says. "However, organic is much easier than it used to be, as more co-packers are organic certified today."
The final challenge, Johnson adds, is related to scale and volume. "Over the years, food manufacturing has scaled up so much that the equipment tends to be at pretty large scale, so there is often a disconnect on volume for young brands," she explains. "There is a hole in the universe, which is small-scale co-packing, because it is a very difficult business to make work financially."
All of these factors can create obstacles for young brands trying to find co-packing. "Oftentimes they have to look all over the country for the right mixture of certifications, technology and volume, and finding that is hard," Johnson says. "And once they do, they are probably not working with a local co-packer, so the business logistics get harder too."
That said, it is certainly plausible to find a good fit: a co-packer that can meet your specs and will take good care of your needs even if your runs are smaller than some of their other clients'. Just be sure that when vetting potential options, you ask plenty of questions of each co-packer and look for transparency and open communication.
"This is like any business relationship in that you are going to be very reliant on these people," Johnson says. "You have to be able to work with them technically, but also, their values and culture should align with yours. You will need open communication from a co-packer because everything is not going to go right."
Subscribe and receive the latest updates on trends, data, events and more.
Join 57,000+ members of the natural products community.
You May Also Like
---