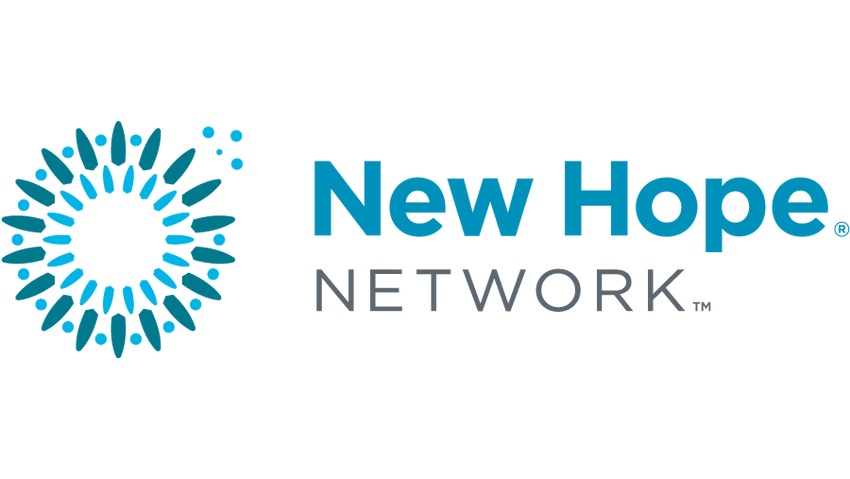 With an ongoing Federal Trade Commission (FTC) investigation into Herbalife and economic turmoil across China, network marketers of nutrition products have little to smile about these days. Some of the biggest companies in the channel have seen stock declines of 25% in a single day as weak demand and currency headwinds in China begin to hit the bottom line, while smaller upstarts watched the FTC shut down their operations overnight, condemned as pyramid schemes.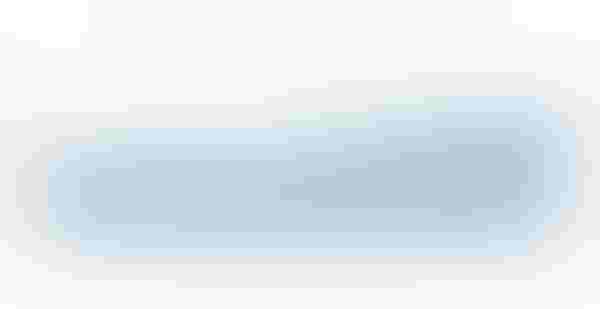 So, while MLM insiders and observers describe a better forecast a year ago, the situation remains unsettled. More troubling to the network marketing channel than a slowing China would be a sustained lack of innovation fueling future attention and growth. The MLM model carries a rich tradition of attracting novel ingredients and technologies not quite ready or right for retail—many of them short-lived, to be fair—but that pipeline appears rather dry at the tail end of 2015. In fact, the one bright spot that registers across industry insiders as the near future of MLM is a product as ancient as the three wise men—essential oils, a market built with a very modern approach by companies like dōTERRA, the best of breed in MLM right now.
The Big Three
On October 7, less than two years after a headline-grabbing sales skid, Nu Skin Enterprises (NYSE: NUS) guided Wall Street lower and set its stock reeling as quarterly revenue slipped from estimates as high as $620 million down to $570 million. The culprit? China, of course. Anticipated sales from Nu Skin's own line of essential oils failed to materialize in that market, and currency pressures doubled the blow. "Growth is very modest here domestically," says Scott Van Winkle of Canaccord Genuity. "China is still the big market for the largest companies. China is driving their businesses, and that's a challenge now. The U.S. dollar has significantly appreciated against most foreign currencies. China lowered the exchange rate on the yuan. If you're selling internationally, that revenue is worth less today."
Still, China cannot be written off by anybody in the MLM space. A soft, mature US market has USANA Health Sciences looking to China as well. After a management shake-out that saw a quartet of top executives jump ship to start Ariix, USANA is back in expansion mode. "USANA's all about China," says Van Winkle. "There's been no real growth in the US for several years, but their entire Asian business is growing. Korea and Greater China—China, Hong Kong, Taiwan—are growing at significant rates. USANA has posted the best sales growth among all of the larger, publicly traded direct sellers." Will the weak demand in China spread beyond Nu Skin to other players like USANA yet to suffer the shock therapy of a fickle stock market? It's certainly not a playground for the faint of heart.
At Herbalife, the drama with mega-short-seller Bill Ackman and Pershing Square Capital remains unresolved, but the story has reached a clearer trajectory. The public scrutiny of Herbalife's compensation structure brought to bear by Ackman's activism led to changes at the end of 2014 that have since worked through the financials and left Herbalife back on solid ground. Limitations by the company on just how much product a new distributor can purchase up front dinged a few quarterlies, but now leave the company in a stronger position to counter Ackman's charges of too many bad actors in the distributor network and legions condemned to fail. We've reached a point in this particular soap opera where the Ackman vs. Herbalife storyline has receded into the shadows, with the FTC now in the spotlight. Many insiders view the FTC's ongoing investigation into Herbalife as a landmark piece of regulation in the making. When that particular report lands, expect reverberations throughout the channel as new language surfaces over just how the US government views network marketing in the here and now.
More China questions
The growth opportunity in MLM is largely pegged outside the US. Insiders point to China as the obvious contender, with several additional regions waiting in its shadow. "The uniqueness of the MLM model has proven itself over the past 60 years, and now we're exporting it to foreign markets, especially ones hungry for free enterprise," says Loren Israelsen of the United Natural Products Alliance (UNPA). "Poland, Eastern Europe, even Russia—these are opportunities in addition to Asia, where the culture is highly aspirational and the opportunity is clear."
But what of China? With the yuan in flux and the economy softening, is MLM growth a safe bet? More importantly, can anybody plan for a market where regulation can lurch so quickly, and so profoundly? "China is a tremendously important market," says Israelsen, "but the regulatory landscape remains confusing. It's stratified, with provincial nuance and markets like Shanghai and Beijing with laws seemingly unto themselves. It's hard to understand what to do and who to deal with, so it takes companies with resources and endurance to succeed there."
Take Nu Skin, where sensational reporting in the China Daily—not only
pyramid scheme allegations, but accusations of brainwashing to boot—led to government intervention and the MLM's mainland China business falling off a cliff, only to come back three months later with a minor fine. "There's no doubt that China business is inherently more risky," says Van Winkle. "You grow until they don't want you to grow anymore. It's hard to articulate further—China is a market when the rules can change on you quickly." Israelsen would seem to concur: "Nu Skin is scrupulous about following the rules. They're disciplined, principled, and publically traded. It's simply that it's difficult to do business in China."
Just how difficult? Let's move to China proper, and ask Jeff Crowther of the US-China Health Products Association: "The MLM channel had a rocky past, but now it's doing well. Industry leaders such as Amway, Infinitus, Perfect, New Era, Tien's, Nu Skin, and Herbalife control the lion's share of the dietary supplement business here. MLM has to follow China FDA regulations for registering health products, and also has to follow the Ministry of Commerce's direct sale law. So these companies are even more heavily regulated compared to traditional marketers selling via e-commerce and brick and mortar. As such, there is a big investment commitment from direct sellers to do business in China. If the growth or return on investment wasn't there, they wouldn't be here."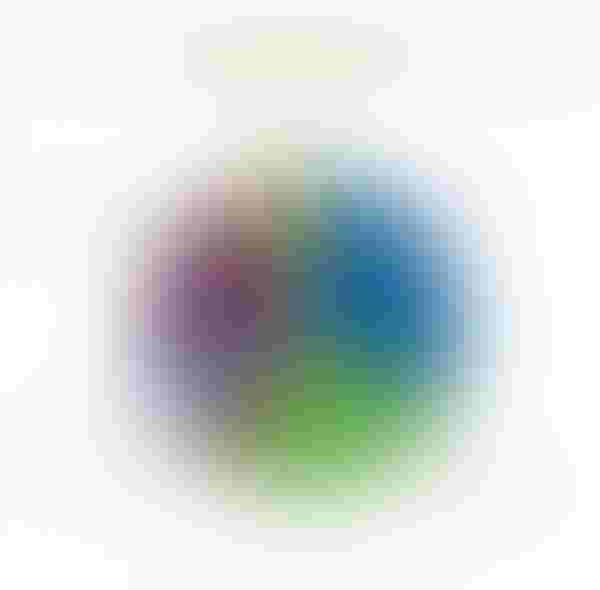 History repeats itself
That level of investment winnows the herd a bit, but not so much here in the US. In August of this year, Federal Trade commision sued Vemma Nutrition, an energy drink MLM with $200 million in sales. A federal court shut the company down as an "illegal pyramid scheme," this particular incarnation targeting college kids with outsized income opportunities. Vemma was an aggressive recruiter on college campuses, promising wealth to students—up to $50,000 per week—such that they could bypass their degrees and concomitant debt. "The black eye is still there for MLM," says Van Winkle. "Are people buying the product to use the product, or is the product a way of participating in a compensation scheme? That's always the question."
Another former darling of the MLM channel, MonaVie, saw its own drama escalate in 2015. An early marketer of superfruit juices and blends, particularly the açaí berry, MonaVie enjoyed its peak a few years back with the introduction of an energy beverage called EMV, selling 35 million cans in the first two years on market. In recent years, the company became the latest to lose its edge to new competitors. Weight-loss players like ViSalus, among others, continue to pop off and lure associates to early revenue opportunities in new businesses. MonaVie rebranded as Mynt before selling outright in April to Jeunesse, another MLM in anti-aging. A federal court got involved as well, after MonaVie defaulted on a $182 million note from TSG Consumer Partners securing assets in the company.
"From my perspective, the industry might be flat on the growth side," says Bernie Landes of Nutritional Products Consulting Group, "but it's more a redistribution of wealth. Many MLMs rise, and many sink. It's like a stress ball that pops out somewhere else. There were a couple major shut-downs and drop-offs in 2015 that affected US revenue, but new companies emerge rapidly to pick up that slack."
That's the sort of dynamic that helps explain the success of essential oils, the greatest format in recent memory to revitalize MLM.
Chasing dōTERRA
One particular company has captured the biggest share of the MLM industry's attention. Essential oils leader dōTERRA experienced sustained growth over recent years and recently took shifted that sales trajectory into hockey stick territory, kicking the company north of a $1 billion run rate for annual sales. Furthermore, those sales are largely driven by the US market, with international sales still to come. "In Utah, where coffee clutches are an art form, dōTERRA had the brilliant insight to offer a suite of solutions these women need," says Landes.
Israelsen is a big believer. "Essential oils are the hottest thing going right now," he says. "It's highly experiential—you feel it, you taste it, you smell it—and it's quick. It's right here, right now, in the moment. Essential oils are one of the true back-to-nature product lines that distill your sense of what nature is supposed to be at a time when many of us have lost our mooring with too many screens, not enough feet in the pond watching clouds roll by. My prediction? This is a durable trend. Watch for some big players to step in."
Nu Skin has already dipped a toe in the water, to negligible effect thus far. Melaleuca is nibbling too. Young Living has history in the market, but dōTERRA has the momentum. In the long list of positive attributes that essential oils bring to health and nutrition—immediacy, portability, naturalness, kid friendly—there's really only one ding against the format. "A bottle of essential oils lasts for a long time," says Landes. "These products tend to be situational, as opposed to foundational, like a multivitamin. Oils are mostly used for a specific purpose, like a colicky kid. What do you do after the kid gets better?"
Food industry types might call that "slow turns," but regardless, the turns are turning quite well for now, even as dōTERRA extends into oil-infused supplements and personal care. "We are benefitting from the move toward more natural products," says Kirk Jowers, VP of Corporate Relations at the company. "There's nothing more natural than essential oils—they're thousands of years old, biblical, ancient. Using these high quality oils, you can feel the benefit so immediately. That's really the magic touch." Magic, indeed. According to CFO Corey Lindley, "We started this company in April of 2008. Of anyone who's ever enrolled with us, 72 percent still purchase from us. Furthermore, over 80 percent have never enrolled with anyone else. They're just a consumer. Our loyalty is huge."
Beyond the growing appeal of natural products writ large across product categories and consumer demographics, dōTERRA also offers a fresh approach to the beleaguered MLM model. Said simply, they downplay the opportunity to focus squarely on a quality product. In a culture increasingly hungry for transparency and authenticity, dōTERRA rings truer. "That's our difference," says Jowers. "We're based on great products. There's certainly a great opportunity, but that's not where we lead." Lindley echoes the point: "We consider ourselves an essential oil company, not a direct seller. We just had our global convention in Salt Lake City. More than 27,000 people bought a ticket. It's the largest corporate convention ever held in the state of Utah. If you were at that event, you got three days of education about where our products come from, how we source and bring them to market. There's no focus on income or compensation. There was zero discussion about that."
Keeping it real
As dōTERRA cracks into the elite fold of top-tier MLMs with billions in annual sales, the company remains privately held with little interest in or need to change that course. "Our strategic goals in 2016 are several," says Lindley. "We're revamping our computer systems, doing lots of behind the scenes work to prep for more growth. We continue to expand in large US geographies, like Texas and California, and we're beginning to put more focus on international markets. I lived in China for four years and see that potential. We're growing wonderful businesses in Australia and Europe. Mexico has been really impressive. We're optimistic about Asia overall. The Japanese, Koreans, Chinese—they understand natural products and our ties to Traditional Chinese Medicine."
As for new entrants and competitors? "Honestly, we have no concerns there," says Lindley. "We're dominating the world's supply of essential oils and exerting significant control to ensure our growth. Other companies don't have the passion we do. A lot of companies are dabbling, and that's gets more people interested in the products before they migrate over to us."
Keeping it exclusive
Beyond dōTERRA, there is some life left out there for innovative MLMs with unique technologies, often developed through exclusive partnerships between manufacturer and marketer. Landes sees this as the new path to success. "The division of the nutrition market is becoming much more distinct. LifeVantage, 5LINX, Nu Skin, Nerium—these companies do fine with unique technologies that are too early, or too complex, or not proven enough for the mainstream. Exclusivity is the story."
A few cases in point from recent history. ChromaDex entered into a $62 million exclusive with 5LINX, a direct seller, for its NIAGEN (a no-flush niacin) and PURENERGY (caffeine alternative with pterostilbene) ingredients. Nerium, an anti-aging skin care direct seller, acquired exclusive rights to EHT, a coffee extract for cognitive health developed by Signum BioSciences. Protandim, a botanical blend targeting oxidative stress through epigenetic signaling, continues to do well for LifeVantage.
"A bunch of companies pop up around these unique ingredient technologies that wouldn't normally be able to find significant presence in the market because of the costs of entering into conventional channels," says Landes. "MLM remains a channel overrepresented by innovative platforms."
Subscribe and receive the latest updates on trends, data, events and more.
Join 57,000+ members of the natural products community.
You May Also Like
---
Sep 20 - Sep 23, 2023
Natural Products Expo East is the East Coast's leading natural, organic and healthy products event.
Learn More