Stop listening to the news: Why the US Government is pro-global trade, and how it can help your brand
Stop listening to the news: Why the US Government is pro-global trade, and how it can help your brand
Government officials actually do want you sell to a global consumer base–here's how.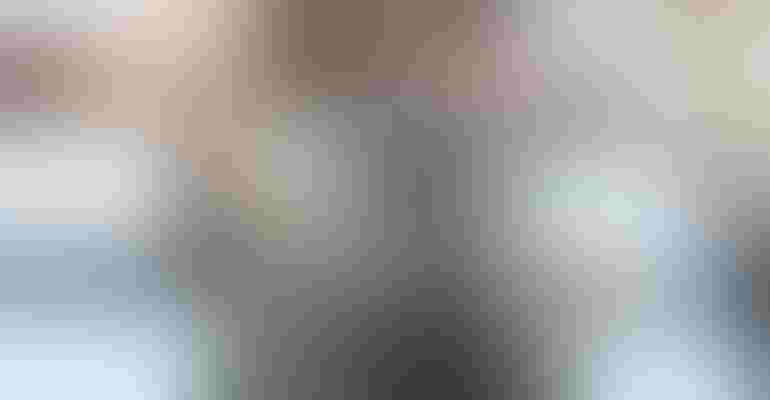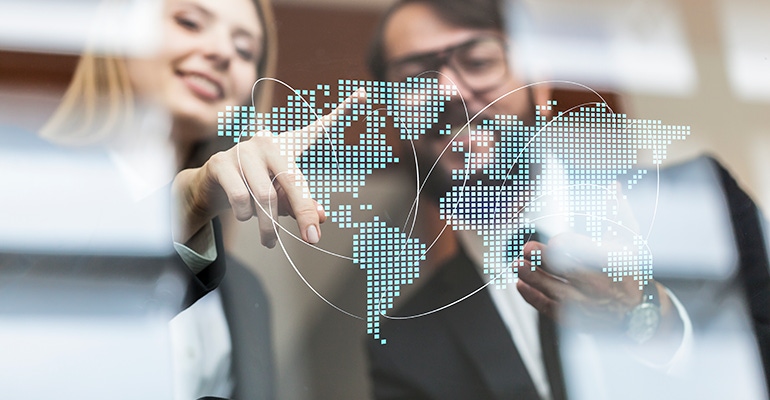 "One reason that cats are happier than people is that they have no newspapers." — Gwendolyn Brooks
If cats could listen to the news, they too would be inclined to think that our government is not currently pro-global trade and pro-export, especially given all the "news" about trade tensions with China. Of course, nothing could be further from reality. In this article I hope to bridge that gap between perception and reality. I also want to introduce you to the bridge–the hard-working civil servants and the organizations that stand ready to help you, encourage you, and partner with you–for the sole purpose of assisting you in offering your Made in the USA brand to a global consumer base that is truly begging for it.
"Our mission is to help small and medium-sized U.S. businesses develop and expand export sales," said Allan Christian, Senior International Trade Specialist, U.S. Commercial Service / International Trade Administration, U.S. Department of Commerce. "Why do we do this? Because the U.S. Government realizes that by helping, particularly small to medium-sized businesses expand their sales outside the U.S., we're helping these businesses to grow and thrive AND helping them create jobs in the U.S."
I've had the pleasure of knowing and working with Allan and many of his colleagues for several years and I can share with you that their enthusiasm for helping U.S. companies grow is contagious. The U.S. Commercial Service is tireless in their approach to export business development–not just in the multitude of trade programs and educational seminars they offer, but in the expert one-on-one advice that helps steer brands of all sizes and shapes toward a successful entry into the world of export. They will also introduce you to many other strategically positioned governmental partners.
As with every business, the partnerships you create are often the most beneficial relationships to enabling growth. "We work with many food and beverage brands, and a wide range of manufactured product producers. Those food and beverage brands have U.S. agricultural products as a part of their ingredient decks, which creates an opportunity for us to work closely with a branch of the U.S. Department of Agriculture, the Foreign Agricultural Service (FAS). Together, we have a network of offices in most U.S. consulates and embassies around the world. Through these offices we have staff on the ground responsible for conducting market research and creating market reports, which enables companies to look at opportunities in these countries/markets as well as to understand the potential barriers to entry."
As Allan reminds us, the U.S. Government does this extensive global market research in an effort to help and guide you. "What you need is a road map, so we provide a lot of resources to help you navigate export. Every year our international offices, in partnership with FAS and the U.S. State Department, develop Country Commercial Guides for about 100 countries, what is in effect an A to Z guide to exporting to these countries. What do U.S. exporters need to know about doing business in these countries? What challenges will they face and what are the greatest opportunities?" Allan went on to say, "Our colleagues at the Foreign Agricultural Service do a lot of that same reporting detailing international market opportunities and challenges for U.S. food and beverage products and agricultural commodities. Their annual Foreign Agricultural Import Regulations and Standards reports provide an excellent blueprint for understanding which countries are going to afford more opportunity for a U.S. company's particular product/brand."
Food and Beverage agricultural brands also have access to regional export organizations that, in addition to tremendous educational opportunities, also provide international trade show support. Here on the west coast they are called WUSATA: Western United States Agricultural Trade Association. They offer foreign country trade show booth space, introductions to international buyers for your brand's products, and even interpreters to help in discussions and negotiations. Of even greater interest to exporting brands are the FundMatch programs they provide. FundMatch doubles your export marketing budget by providing 50 percent cost reimbursement on eligible international marketing expenses. Brands can request annual funds ranging from $2,500 up to $300,000, based upon exporting experience. To learn more, see the complete list of regional agricultural trade associations listed below.
Speaking of funding and partners, Allan wanted me to meet Jim Newton. "I am one of twenty-one International Trade Finance Specialists across the country working on behalf of the Small Business Administration (SBA) that are focused solely on providing export financing for small businesses," said Jim. "Many of these companies are already exporting and many are aspiring to export. We're providing them both working capital and term-debt financing to be able to position themselves for overseas markets. These programs are really for the "early to export companies" that qualify for these finance programs. Therefore, the funds are often used for marketing and promotional efforts, providing samples to foreign buyers, and for travel expenses to meet with prospective buyers overseas."
Of important note, when you qualify for this program, the SBA offers a 90 percent guarantee to your financial institution. This guarantee can greatly mitigate your bank's sensitivity to export financing.
We have yet to really scratch the surface of all the export programs and partnerships offered by the U.S. Government. So please, take some time to click on the URL's below to learn more about how our government stands ready to help you create jobs via export. Until then, here are some final words from Allan, "Let me end by mitigating some fears. Whether you first meet me, or someone from the Foreign Agricultural Service, or your regional agricultural trade association, or your state Department of Agriculture, or your International Trade Finance Specialist, or anyone else in this export loop, we all know each other and we are all here to help guide you in the right direction by providing you with the connections to the next most logical person or team for you to discuss and plan your export goals with. That's what I love most about this job. There's a lot of camaraderie, and we all understand we can best help people if we all work together to help them achieve their goals"
I can't think of a better place to leave this discussion for now. Well, except to remind you that there is always a big gap between perception and reality. So, like your cat, "Stop listening to the news!"
Informational Links:
Export.gov: A wealth of information and market research to help U.S. companies learn about the benefits of exporting, prepare themselves for international business, and discover opportunities for business around the world. 
Export Education Guide: A comprehensive educational series on exporting.  Excellent resource for new to export companies and exporters that could use a refresher on specific topics related to international trade.
Export.gov "How To" video collection: A comprehensive video collection to help small businesses become better equipped to export.
Market Research: Learn about your product's potential in a given market, the market's business practices, and best opportunities for success. https://www.export.gov/Market-Intelligence
Country Commercial Guides: Market conditions, opportunities, regulations, and business customs for over 125 countries prepared by trade and industry experts at U.S. embassies worldwide.
Foreign Agricultural Service: FAS is a U.S. Dept. of Agriculture agency that assists U.S. companies in developing/expanding exports of U.S. agricultural, food and beverage products throughout the world.  To connect with their international offices and access their Global Agricultural Information Network and other international market reports.
State Regional Trade Groups: FAS supports four State Regional Trade Groups (SRTGs), which in turn assist U.S. companies with creating and expanding export markets for value-added food and agricultural products. The SRTGs provide exporter training, export market opportunity information, trade shows and international buyer missions, and support for export market development through the FAS-funded Market Access Program.
U.S. Small Business Administration: SBA's Office of International Trade provides U.S. small businesses with access to short-term working capital through its Export Express and Export Working Capital  Programs (EWCP), Term Loans for plant and equipment through its International Trade Loan (ITL) Program, and also provides matching grants for export market development through their State Trade Expansion Program (STEP) Grants.
For information on U.S. SBA programs: Jim Newton, Regional Export Finance Manager for Oregon and SW Washington, Tel: 503-326-5498 or [email protected]
U.S. EXIM Bank: The Export-Import Bank of the U.S. provides U.S. businesses with working capital loan guarantees, direct loans for export working capital, guarantees of commercial loans to foreign buyers, and export credit insurance, which allows exporters to safeguard their foreign receivables, transferring risk of nonpayment by int'l buyers to EXIM Bank.
Western United States Agricultural Trade Association (WUSATA)
Food Export Association of the Midwest United States
Southern U.S. Trade Association
Craig Ostbo is co-founder and the Chief Brand & Marketing Officer of hoopla Global, an eCommerce retail and logistics operator in China featuring exclusively Made in the USA natural, organic, and sustainable CPG brands. You can email Craig with any questions at [email protected].
Subscribe and receive the latest updates on trends, data, events and more.
Join 57,000+ members of the natural products community.
You May Also Like
---