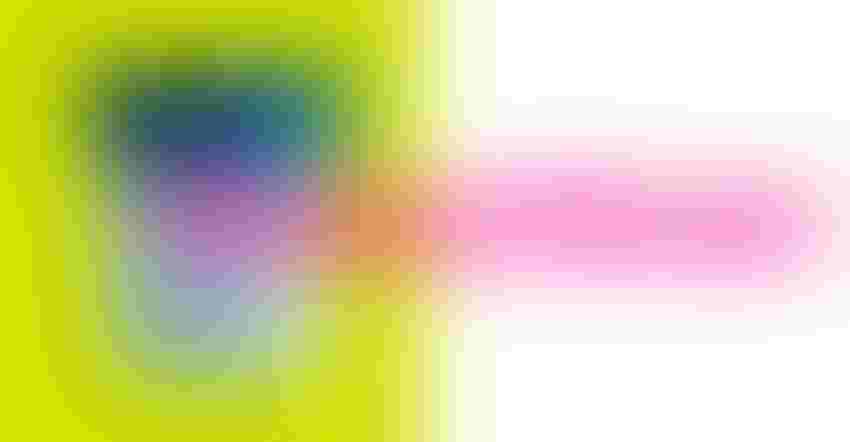 Last year, (included) CPG, a collective of BIPOC founders and executives in consumer packaged goods, launched (included) ACCESS, a retail growth accelerator that prepares BIPOC food and beverage founders for trade shows. New Hope Network, as part of its mission to create health, joy and justice for all people while regenerating the planet, has been a partner in this accelerator. The eight-week cohort concludes with sponsored exhibition and programming at Natural Products Expo West in March.
The 10 emerging brands participating in this cohort will exhibit in booths N1530-N1539 in the North Hall, level 200. In each issue of Expo West Show Scoop through March 1, we will introduce you to two ACCESS members.
Ehime Eigbe-Akindele, the founder and CEO of Sweetkiwi, a low-calorie, frozen, whipped Greek yogurt, knows what it takes to persevere.
After a health scare and being told she might need surgery for a fibroid, Eigbe-Akindele started looking at ways to change her nutrition.
"But I struggled with dessert," Eigbe-Akindele says. "I'm a big sweet tooth. I love my chocolate. I was trying to figure out how I could create a healthy dessert that fit my nutritional needs but was still great tasting." That's when Eigbe-Akindele, a Nigerian immigrant who grew up in London, Great Britain,  thought about her favorite childhood treat, a Greek-style yogurt by Müller.
She began making yogurt in her kitchen.
"I started out using honey," Eigbe-Akindele says. "I would take it to work. My friends loved it and would always raid my lunch."
At the time, Eigbe-Akindele was working at Citigroup in Dallas, Texas, where she was handling corporate loan restructuring, default banking and bankruptcy.
"My boss [at Citigroup] kept telling me I could sell it," Eigbe-Akindele says. "I never considered myself an entrepreneur. I loved getting my paycheck every two weeks. My boss said it so many times, that one day I thought, 'Let me take a chance.'"
Sweetkiwi, which launched in 2011, is now a NEXTY Awards finalist for Best New Dessert category and will be exhibiting at Natural Products Expo West for the first time. Since she launched her business, she has given birth to a daughter who is now 3 years old and a son who is just a few months old.
The BIPOC-owned, woman-led business that is based in Washington, D.C., uses prebiotics and probiotics coupled with a proprietary blend of "immune-boosting superfoods" in its tart-and-tangy frozen Greek yogurt products that include vanilla, chocolate, hibiscus and ginger, and cookies and cream flavors. Sweetkiwi is now sold in approximately 2,000 retail locations, including Kroger stores, Whole Foods, Walmart, MOM's Organic Market and three to-go locations in Nigeria.
"I tell people I try to take on the personality of water because it's powerful," says Ehime Eigbe-Akindele, a Goldman Sachs 10,000 Women scholar. "Not because it's the strongest, but because it doesn't quit. It's persistent and you have to stay persistent."
This interview has been condensed and edited for accuracy and brevity.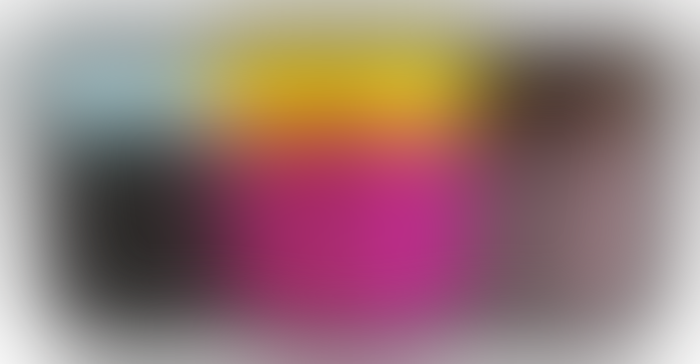 What's unique about your product?
EE: How it's made. I did a lot of clinical research that's been approved by the FDA showing that absorption of protein into your bloodstream is very low when it's not combined with probiotics. The addition of probiotics increases that absorption to almost about 80% and prebiotic fiber supports probiotics to be more efficient. We do a superfood blend that's unique to us to make sure that you're getting all kinds of other nutrition and they're being absorbed into your bloodstream.
How has this helped you with your personal health journey?
EE: A year or two after making all the nutritional changes, I went back to my doctor and my fibroid was gone. She told me if she hadn't seen the fibroid the first time, she would have thought whoever made that assessment did it wrong because it was completely gone.
How did you launch Sweetkiwi?
EE: We started doing some catering for Bozzuto, which had residential buildings and commercial buildings for their resident appreciation days and monthly events. They would hire me to cater desserts and people would rave about the product.
What was your first pitch like with Whole Foods?
EE: We got to pitch them in February 2019. They loved [the product] but they didn't love the packaging, so they turned us down. We did 16-ounce pints that were shorter and fatter versions to stand out on the shelf. It was the same amount of product in a different shape. Whole Foods didn't like it at all. Their set is very measured out. But luckily other retailers, small brands would take it.
How were you able to get into MOM's Organic Market?
EE: That's a great story. I was making my stuff in the kitchen and we had a MOM's Organic Market right next door. Logically, they were one of the brands I really thought of when I wanted to launch into retail. I emailed the buyer. She said no thank you, we're not interested. I tried to convince her since we were a local brand. But she wouldn't respond.
I started emailing her every quarter. Not to bother her, but like a friend and give her an update. I would say, "Hi, I just wanted to let you know we did this and this is what we are working on. Everything has been great so far, How's your day?" She wouldn't respond but the next quarter, I would send more updates.
One day, she finally responded and told me she loved reading the updates, and was going to bring me in. We literally just launched in MOM's Organic Market last year.
In the natural food space, what challenges have you faced as a BIPOC founder?
EE: There have been a lot of challenges. Funding is a big one. As we grow into grocery, you need a lot of funding to participate in the promos to get your products off the shelf, the marketing that needs to be done to get people to know your brand and business.
As a BIPOC founder, it's really hard to raise funding. Before we grew, everyone would say, "Oh, you're just in Whole Foods. We want to see if you'll still be here next year or how you grow."
Then we got into Walmart. Now I'm being told, "We want to see if you'll stay in Walmart." It's like "What do I have to do to get this funding?" Every time, there's a new barrier.
What have you done to secure funding?
EE: One of the ways I've gotten around that is by applying for grants that came with the Black Lives Matter movement, after George Floyd [was murdered in Minneapolis, Minnesota]. We've literally survived on grants. We've won over $200,000 in grants and that's what's kept us on the shelf.
What approach are you taking for sourcing funding in 2023?
EE: I'm now taking a different approach. Our company has more than proven our concept and shown that retailers and consumers are interested in our brand. I'm not trying to prove myself anymore. I'm only speaking to investors who really believe in what we are doing.
Last year, I ran into a Black angel investor who was happy to support a young Black company. But there definitely needs to be more funding pushed toward the BIPOC community.
What do you hope to accomplish at Expo West this year?
EE: I'm looking to meet people in the CBG space, loads of buyers, new channels for distribution for our product and connect with other founders because being part of a community of founders who are doing the same things that you're doing goes a long way.  They can save you from the heartache of making the mistakes they've already made and vice versa. We can learn from each other and avoid pitfalls.
How has the (included) ACCESS program helped you prepare for Expo West?
EE: It's about being able to connect to people who already have done this, who can teach us how to show up as our best selves.
We have a cohort of founders and we meet every Wednesday [on Zoom] and get to talk about how best to show up at Expo West. We discuss all the little details you wouldn't even think about, like what time to arrive and how to best engage buyers. Expo West has a showcase of new products, so we were also told to bring empty packaging so that we can also be featured there.
The program is covering a lot of our expenses, our hotel, with free booths and equipment. For a business like mine that is self-funded, I can't tell you what that means to me, because if not for that, I don't think I would be at Expo West this year.
How have you built this business as a working mom?
EE: I dragged my daughter all the way to New York with my son who's just 2 months, but I have to attend this conference that's going on. They're probably coming to Expo West with me because I just don't believe in leaving my kids with other people. I believe in being aware of what I do and what we're all doing together as a family because we're all doing it.
How has being a mom impacted your company?
EE: Last year, we were in a running to win a grant of a million dollars with the Black Ambition Prize with Pharrell Williams and then I went to labor and I couldn't pitch. I literally went into labor. He wasn't due for a couple of days after, I kept saying, "Please just hang in there." But he'd had enough and was coming out.
Oh, that's rough. I can't imagine. How did you feel?
EE: It was mixed emotions. I strongly believe what's meant for me will find me. If I don't get something, then it wasn't meant to be. I have this amazing little baby staring at me or a million dollars. I had to move past it really quickly and focus on him and what he needed. Because I'm not funded and I don't have a big team, I don't get to stop and go on maternity leave. That's part of why getting funded is important.
Yeah, I feel your pain. I didn't have paid maternity leave either and had to go back to work right away. It's really rough.
EE: Absolutely. I'm glad I can talk to someone who understands. It would be nice to get that one week with my baby, or some down time. But it's part of the sacrifice I'm making for my family and for myself. My daughter loves coming out with me and has traveled to so many places. She joins me in the kitchen, we make stuff and test out new flavors.
That's awesome. Not to pry too much, but how was your recovery? There's a lot that can happen when you're a parent.
EE: Yes. When I had my son, St. James, I broke my pubic bone. I was on bed rest for two months and had to go to therapy and at the same time, I was trying to run a lot of calls from my bed. People just didn't know because I would blow out the background. I had a pitch with Kroger. I was on my bed, I had my hair done, my face done but blurred out the background and no knew that I literally could not get up.
That's amazing, and takes some guts.  What's the best advice you've gotten about running a business?
EE: You only fail when you quit or when you run out of money, so try not to do both. The thing about running out of money, it's temporary right? One day you don't have money and then the next day, maybe you're lucky, you get an order or meet an investor and you're back in the game. Just don't quit, just keep finding a way.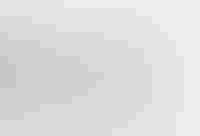 The founders of the first (included) ACCESS cohort brands will each share their stories during a special session at Natural Products Expo West. Brand Spotlight: Discover 10 Innovative BIPOC Brands Shaking Up Expo West begins at 1 p.m. Wednesday in Grand Ballroom E of the Marriott. You'll also hear from industry allies Naturally Network, J.E.D.I. Collaborative, (included), Project Potluck and Fila Manila. Find the Expo West agenda, floor plans and more at ExpoWest.com. To see registration options, including those for virtual access, click here.
Subscribe and receive the latest updates on trends, data, events and more.
Join 57,000+ members of the natural products community.
You May Also Like
---
Sep 20 - Sep 23, 2023
Natural Products Expo East is the East Coast's leading natural, organic and healthy products event.
Learn More