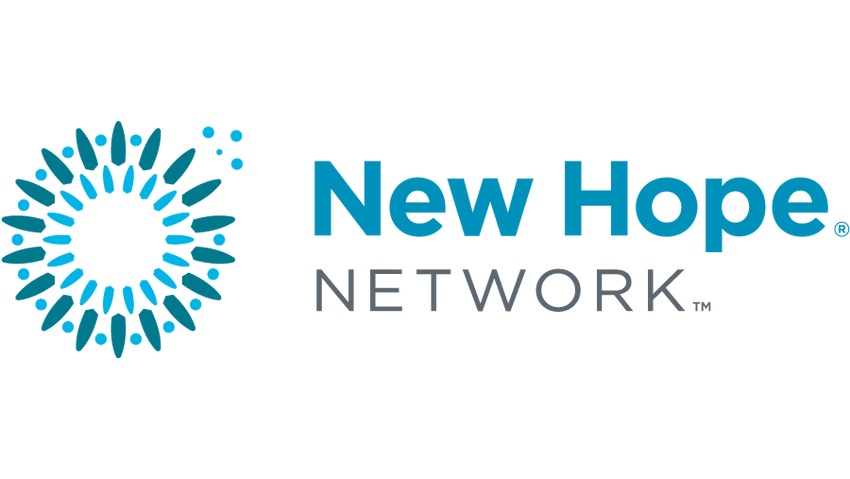 When it comes to the future of food, India can give Silicon Valley a run for its money. Innovation hubs like Mumbai and Bengaluru continue to attract talent and rupees, with newcomers like Gurgaon making waves for their focus on hyperlocal food delivery. Just as observers see in the United States, much of the "food tech bubble" in India ties to delivery—companies like Blue Apron and Purple Carrot, Mark Bittman's new home..
And just like that U.S. market, many investors are worried about an imminent pop. Of course, such jitters have not stopped innovation, or kept out American companies looking for opportunities, both in food and in supplements. But India presents a particular set of challenges go with those opportunities.
Darlings of the food startup scene like Zomato and TinyOwl recently announced layoffs and scaled back on growth initiatives. Speaking to the Economic Times in November, Paras Adenwala of Capital Portfolio Advisors in Mumbai said: "Investors are not looking objectively at the sector. They are just seeing a few success stories and ignoring the failures, like they did in the dot-com era. You will see a lot of these startups falling by the wayside once the U.S. Federal Reserve starts raising interest rates and funding dries up."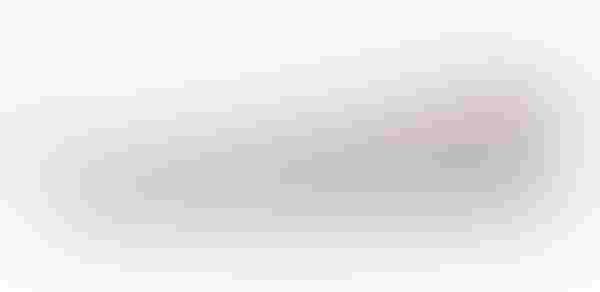 The paradox of India
This emerging role in food tech feeds right into a much larger renaissance of Indian culture now underway. "There is a resurgence of national pride in India, at least in optics and public relations, around safety, hygiene, and sanitation," says Rukmini Gupte, expert consultant at the Healthy Marketing Team in London and Sweden. Gupte refers in part to Swachh Bharat Abhiyan, the "Clean India" campaign orchestrated by the government and its new prime minister, Narendra Modi. "This pertains to infrastructure as well as culture. The paradox of India is that health and medicine can be of the highest grade—many of the best global experts in cardiology, for example, are Indian—but in certain states, child mortality rates are worse than Sub-Saharan Africa."
Kyle Garner, formerly of New Chapter and now CEO of Organic India USA, speaks of this paradox as well. "The caste system holds true in India for health products. High-income urbanites looking for Western lifestyles are more likely the market for supplements. There's a huge market for herbs like ginger, turmeric, and tulsi, but consumers just grow them themselves. Almost every house has at least one tulsi plant in the garden. There's an unbelievably high penetration for ayurvedic herbs in the culture, but no large market for these as products per se." Speaking of his time at New Chapter, Garner points to global market analyses run through the Procter & Gamble lens wherein India never cracked the top 15 growth markets for supplements.
India remains a chronically underdeveloped market for supplementation, but perhaps the future tells a different story. Sources for this story pegged the supplement market in India at 10-15 percent of the U.S. market, when the population, of course, dwarfs it. It's important to recognize that 50 percent of that number is younger than 25. "These aren't Millennials as we know them," says Garner. "But do the math. As they age, as they Westernize, will the diseases of the Western diet ramp up? You could have a population twice the size of the U.S., all under the age of 35, smack dab in the middle of an obesity and diabetes epidemic."
Class counts
Gupte identifies three classes of consumer in India. At the top, an affluent group buys organic and accesses western trends. A middle class aspires to such, sometimes following good dietary practice and sometimes giving into temptation. The large lower class is simply denied access to health products, but, as that middle class grows, something quite serious begins to happen. "The numbers change everything," says Gupte. "Tier-two towns in India are equal to a few EU countries put together. There is traction there for vegetarian McDonald's and pizza, and this creates a ticking time bomb of diabetes in India."
 "The biggest theme I see in India is the growth and emergence of a middle class with disposable income," says Steve Quinn, international business and regulatory manager at Ganeden. "There have always been the really rich, always the really poor, but now it's more common to find people who work five days a week instead of seven or zero. Nutrition is emerging in India. They're starting to have disposable income for it. "
With that disposable income and deep-rooted belief systems around natural medicine, the allure of India remains strong. "The attraction to ancient medicines in India is different," says Gupte. "That was lost in China and the West, but never in India." As we "rediscover" paths to health through plants and tinctures, India just keeps on being India.

To leapfrog, or not to leapfrog
Will the emerging middle class in India adopt Western bad habits, or jump right over them into healthier trends? "That leapfrogging, that short-circuiting of trends, is best modeled with the mobile telephone," says Gupte. "Some cultures went from the postcard to the mobile phone, skipping everything in between, but it's harder in food. Natural gets so expensive. In India, it's not just a question of sustainability or safety, but accessibility. Can they afford it?"
Quinn has hope. "Products made with U.S. food standards are still golden in India," he says. "India watches every American movie that comes out, on top of Bollywood. U.S. food science is a big deal there, and our probiotics check a lot of the right boxes—non-GMO, vegan. India hasn't had the luxury of worrying about the perils of food science yet." Will they? Remember: Half the population is already vegan or vegetarian.
"Leapfrogging? I haven't seen any real indication of that," says Garner. "The allure of the Western lifestyle has not diminished, in my estimation. What's so interesting to think about are the ways in which our Western model doesn't have solutions to the problems it creates. If I look at what might happen—we continue to export fast food around the globe—the pharma model will take off in India along with the natural solutions at hand. Cinnamon for blood sugar issues. Turmeric for inflammation. Ginger for digestion." Quinn notes that "100 percent of the interest in probiotics is on the digestive side" in India. Lactose intolerance and questionable water safety create urgent need for digestive support.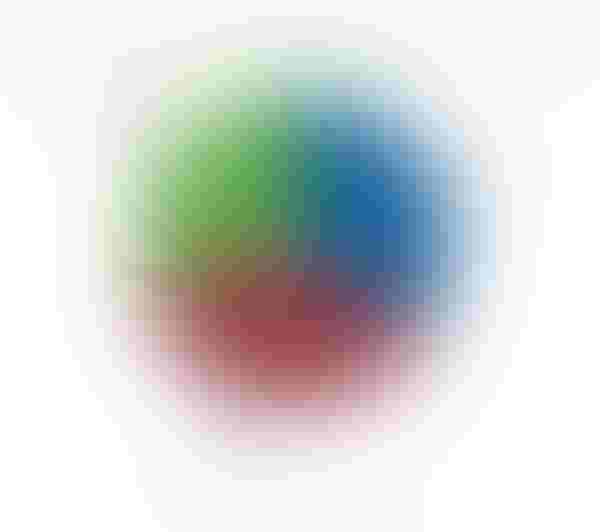 Regulatory limbo
"India's tough. Good luck," says Peter Zambetti, director of global business development at Capsugel. "The regulations are a bit of a mess in India. We've been working through IADSA on upper limits for vitamins and minerals for years. Every step forward is a monumental effort. I don't see it changing for the better anytime soon." Others express similar frustrations. The supplement market belongs to a handful of pharmaceutical companies, the supply chain is challenged, the government has not embraced the industry, and entrepreneurs have trouble surviving.
"Regulatory is a huge issue," says Mike Bush of Ganeden. "Every country in Asia operates independently of each other. You get in China, you sell your ingredients, but it's a full redo in India, for every product. It's a 1,000-page dossier for one ingredient."
A bit of history might explain the problem. In 2006, India came out with its Food Safety and Standards Act, putting supplements into a food category as opposed to a drug one. The act established a Food Safety and Standards Authority (FSSA) to regulate food, an organization that barely spoke until 2011 when a series of advisories—issued outside of any conventional comment-response regulatory framework—landed, ultimately calling for registration of all food products. By this point, Indian drug companies had moved into the supplement market, and they took the government to court, which led to more delays, more scrutiny, and an uptick in warning letters.
With a new chairman at FSSA, things are looking slightly better. "Industry is still looking for formal regulations to get some clarity and transparency about what's expected to get a product on the market," says Michelle Stout, regulatory policy director at Amway / Nutrilite. A first draft of supplement regulations surfaced in July of 2015—brace yourself for the title: "Food Safety and Standards (Food or Health Supplements, Nutraceuticals, Foods for Special Dietary Uses, Foods for Special Medical Purpose, Functional Foods, and Novel Food) Regulations, 2015." A comment period ended on November 11. "The draft regulations go further than I've seen in other countries. India wants positive lists, including commonly used plants and botanicals. The draft includes a broad array of bioactive substances as well. Countries are usually more limited in scope than this." Both IADSA and the Council for Responsible Nutrition submitted comments, and industry awaits FSSA's next move. Stout does not expect final language until 2Q 2016. India contains regulatory challenges  common to developing markets. Dosages are restricted by the 2006 law to 1x the Indian recommended daily allowance, and confusion abounds over nomenclature and the right way to go to market. Food supplement? Health supplement? Nutraceutical?
In the aisles
Zambetti is not overly optimistic. "I'd predict flat to modest growth in India for the near term," he says. "Five percent would be pretty bullish." Consider dairy for a glimpse into the market challenges posed by the Indian paradox. "For 50 years, India was milk dry, and now it has a surplus," says Gupte. "But even the biggest player like Nestlé and Danone with its stake in Yakult remain cautious. Yogurt with live cultures is already there, yet nobody is doing probiotics in a big way. Lactose intolerance is clinically very high, yet milk has a complete gold standard in India. You cannot find a mother who won't feed her children milk, tolerance be damned. India worships the cow, after all." Digest all of that and then try to build a product development strategy that works.
Companies of recent note would have to include Dabur, an Indian producer of ayurvedic herbs. The company made its mark decades ago with Chyawanprash, a paste of herbs and spices to build immunity and strength. Dabur has been busy of late, diversifying across food categories with aspirational health products to make the old new again.
That might sound familiar to U.S companies. It's the kind of move a smart company might make in either country.
Subscribe and receive the latest updates on trends, data, events and more.
Join 57,000+ members of the natural products community.
You May Also Like
---
Sep 20 - Sep 23, 2023
Natural Products Expo East is the East Coast's leading natural, organic and healthy products event.
Learn More