The measurable benefits of managing trade spend – article
The measurable benefits of managing trade spend – article
Trade spend is an essential part of a natural products CPG brand. But what are the real benefits of managing it through a proven solution?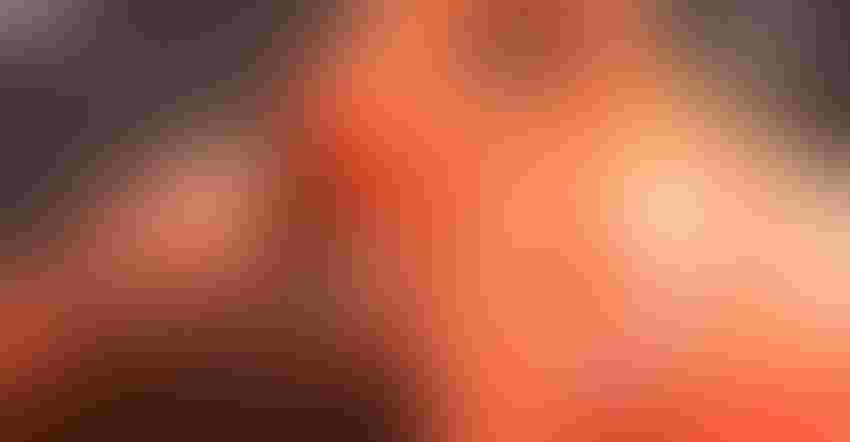 Q: Fred, in the first webinar of the series titled "Get your trade spend under control," we discussed the major challenges with trade spending for emerging natural products manufacturers. Could you do a quick recap of the major challenges these emerging brands can face?
A: Over the last few years, we've learned that natural products CPG brands are very often facing challenges with reigning in and controlling trade spend.
There are three areas that come to light in a quantifiable fashion. First, is that natural products manufacturers are spending significantly more than they think on trade spend. Typically, companies think they're spending 15%, 20%, maybe 22% on trade. However, once we work with them and do some analysis around their trade, we find it's up to double those estimates. That's a shock to many of those folks.
The second area, is that trade spend is something you can quickly get a handle on. It's a very structured process, it doesn't take long to wrap your arms around it and, you can also start getting any fees that should have been paid back to you repaid very quickly.
Finally, and most importantly, it's critical to start turning trade spending into a marketing lever. Trade is not meant to be an expense. Trade is meant to be an investment.
Q: So, it's clear trade spending is a big deal. How do you help these emerging natural manufacturers address this?
A: First of all, if you're looking at trade, you need a complete solution that has been around for years. Adesso has been around for 20 years, and we've worked extensively with conventional consumer packaged goods companies where this all started.
Secondly, over the last seven or eight years, we've specifically been working with natural products companies, and we understand that business inside and out. That's enabled us to build a complete solution around all the challenges that natural products companies face. What has become clear to us is that these organizations need help with some best practices and sound processes. Many of these organizations did not start out with a deep understanding and historical background in CPG, so they're not aware of trade spend challenges and have run into surprises. Even the ones that do understand the CPG landscape are often challenged from a time and resource standpoint.
Thirdly, any time you start doing something different, change management is involved. Change management requires training, and the training needs to be done from the beginning and all the way to the setup of the new solution and beyond.
If you're going to work with natural products companies, you need to be there for them at all times. This creates a partnership, which can have a couple of different approaches. It can be a partnership with the solution provider that you're doing business with. But it can also be a partnership with other manufacturers within the space, who are facing these exact same challenges.
Q: Trade spend can be overwhelming for young or emerging manufacturers. What are the key things that make a real difference when using a trade spend platform versus what they might be doing today
A: There are three main areas that make a real difference. First, planning trade promotions includes a variety of facets for a small and emerging natural products company. We have an easy-to-use annual planner that enables scenario planning within the trade plans these companies are addressing with their clients. It takes the administration out of it. This way, companies can plan more effectively, because they're spending time on analysis, not administration.
Second, this entire area of deduction settlement around distributor deductions is a critical part of the business. It sucks time out of an organization and creates delays in reporting. We've created an approach that enables these companies to cut 90-plus percent of the time out of managing the deduction part of their business. It's a huge benefit to again spend time on the finance side, analyzing what's working, and what's not working, compared to just simply moving paper around, chasing down old deductions and trying to get things repaid that shouldn't have been deducted in the first place.
Finally, these companies need simple analysis. They need the ability to go in, find a report, address the report and get the information they need within seconds. Essentially, it's a solution that enables you not just to run the report, but allows you to look at it graphically. It also enables you to bring any sort of consumption data into the solution and mesh it with trade information.
Adesso Solutions continues to move forward with two releases a year on our product. Two of the things that we're focused on right now that we're planning to release sometime in the fall are calculating broker commissions within the solution, as well as addressing forecasting from a more analytical level for our clients.
Q: What measurable benefits will a company see if they partner with Adesso and use the Flamingo trade solution?
A: We view this in a progressive fashion. First, you're going to quickly understand your spending at a very granular level. You're going to know what you're spending on every customer on every promoted group on every product. You're going to understand the payback you're getting on slotting and you're going to know what's going on within your trade and be able to find it very quickly.
Second, you're going to secure significant repays. We have a client that was able to have over six years of the Adesso solution paid for based on the repays they got in less than a year after starting out. We'll be glad to share that case study with anyone who's interested. But getting that money back where there were mistakes made by the distributors, or mistakes made by the retailers is critical, because the dollars are significant when you are not managing that on an ongoing basis.
The real payback starts when you eliminate your poor performing and costly promotions. You might be spending lump sum dollars or fixed fee dollars on events that are not generating the revenue you need. You might be spending slotting money on new SKUs that aren't paying back and need to be addressed. You need to really understand what deals and what promotions are working and which ones are not working. From there, you start looking forward and not backwards.
With our solution, you're starting to analyze your business and understanding how to make your trade work harder for you. That can come in one of two fashions: either you're going to spend the same amount of dollars and sell significantly more cases because the trade is going to do more for you since you now understand what you're doing. In certain cases, for more mature manufacturers, they've taken the approach that says, "I'm okay selling marginally more volume or revenue. However, I am in a pinch session where I need to reduce the dollars that I'm spending with my customers."
The inflationary times we are dealing with right now are going to slow down and come to an end. We've gone through this cycle many times over the last 30 or 40 years. Virtually, every time this happens, prices do not immediately go down, trade spending becomes more prevalent and increases, and people start realizing that the quickest way to get some additional revenue and volume back is to spend trade dollars. As that happens, it's going to be even more critical to understand what's working and what's not working.
Finally, as a software benefit, I can't help but share the fact that there's going to be dramatic time savings. You're going to have a lot more time to analyze and do the things that are valuable to your business versus doing the administrative work.
Q: We know that brands have a lot of demands on their time and resources. Why should companies start using Adesso's Flamingo trade spend solution now?
A: The first part is that there are significant time savings. You're going to save time on the sales side and spend less time on administrative work. The thing that salespeople hate the most is administrative time. They want to do things that are productive. They want to meet with customers. They want to show their customers how they can help them drive more business.
The second part is the dollar savings. There is going to be some immediate savings in dollars coming out of the first year. Secondly, those savings are going to turn into better results as you move forward on your trade spending. 
You have this short-term win of getting money back, and then the longer-term gain of improving your trade results and using it as a marketing lever to help propel your business forward.
Finally, we hear from many natural products companies that they're going to have to cut back on trade and that it won't be here forever. Trade spending has been here for the last 40 years. It started in the 1970s and early 1980s during one of these inflationary cycles and it hasn't slowed since. We do nothing but work with trade spending, and we want to help natural products brands take control of it as we go through this current cycle.
Questions? Contact Adesso Solutions to learn more.
Watch the full webinar with Fred Schroeder here. 
Subscribe and receive the latest updates on trends, data, events and more.
Join 57,000+ members of the natural products community.
You May Also Like
---
Sep 20 - Sep 23, 2023
Natural Products Expo East is the East Coast's leading natural, organic and healthy products event.
Learn More