The next frontier in sustainability: Packaging matters
The next frontier in sustainability: Packaging matters
Leading innovators in packaging talk about where the industry is now in terms of sustainability, where it needs to go and what barriers remain to getting there. This Natural Products Expo West session features Lara Dickinson of OSC2, Reyna Bryan of Elk Packaging, Brian Durkee of Numi Organic Tea, Andrew Falcon of Full Cycle Bioplastics and Elzaphan Hotam of TIPA.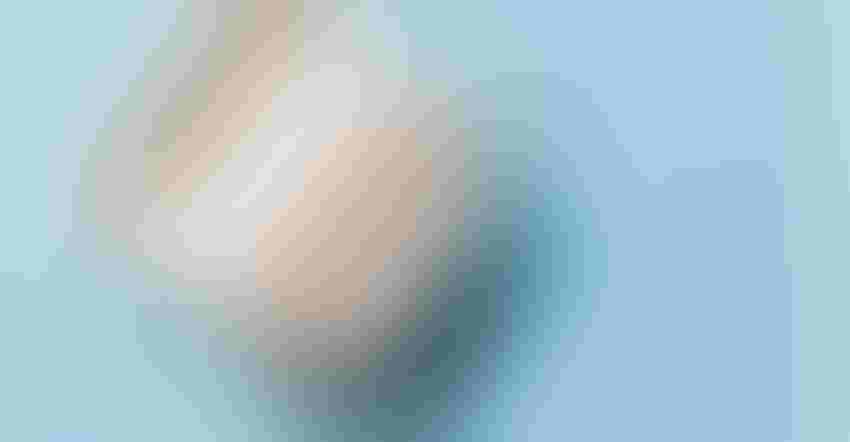 "We're creating this fire hose of worthless material that's toxic to our ecosystem and we can no longer do this. When it comes to sustainable packaging—we need to really look at new materials, new technologies and change the game."

—Reyna Bryan, Elk Packaging
Part 1: The industry is demanding solutions
Lara Dickinson, OSC2, Climate Collaborative, describes the mission of OSC2 and how far the industry has come in the past six years. 

Packaging is one of the largest sustainability issues that everyone in the natural products industry faces. 
-----
Part 2: Reyna Bryan, Elk Packaging: Where we are now 
Elk Packaging specializes in flexible film packaging. It touches all of everyone's life—and there's no end-of-life solution for this material.

Flexible film packaging has multiple layers, each with different functions. Elk Packaging is looking to change each of those layers with biomaterials. 

Standardizing structure and sizing may help mitigate some of the cost burden of the sustainable materials. 

Digital printing platforms allow for streamlining—can do shorter runs, more customized package designs. 

Cold seals are challenging. But frozen is coming, new resins coming out for edible. Today, Elk Packaging is looking at possibilities to move into products with liquid or moisture formats. 

There are opportunities for cost-sharing across the industry and supply chain. 
-----
Part 3: Getting to scale
Elzaphan Hotam, TIPA: The concept of recycling doesn't work when it comes to flexible packaging. We need to think long-term. Composting has the potential to work better because it's easy to dispose—we are talking about the ability to put your package along with your kitchen waste in some cases into your backyard compost and knowing it will turn back as a resource to the planet shortly after it's used. 

Brian Durkee, Numi Organic Tea: 18.5 percent of landfills in the U.S. are made up of plastic-based packaging. We've eliminated a lot of unnecessary packaging, but the individual tea wrapper has been the Achilles' heel for us and the whole industry. 

A plant-based, non-GMO, compostable material needs to function properly. There's an ABC to packaging: appearance, barrier and containment. There are solutions out there, and everyone has to wrestle with the costs. 

People need to take a leap of faith and commercialize. More brands need to get involved and engaged.
-----
Part 4: Overcoming barriers
Andrew Falcon, Full Cycle Bioplastics: One-third of plastics consumed globally every year don't get recovered in any kind of infrastructure. They're directly polluting the land and the ocean. There will be more plastic in the ocean by weight than fish by 2050 if current trends don't change.

Full Cycle Bioplastics uses bacteria to break down materials and create a naturally-occurring "plastic," PHA, which is both compostable and marine degradable. 

Falcon: We produce PHA at a cost competitive with oil-based alternatives, bringing compostable solutions to market at a reasonable price point, but we help organic waste processors improve profitability. That adds incentive for them to invest in expanded infrastructure. 
-----
Part 5: Building a movement
Numi is used to having to figure out how to deal with higher costs in different aspects of the supply chain or initiatives. It is one of the higher-priced teas on the shelf, but when people buy it, they're buying something that's larger than the product, Durkee said. He added, that they're buying into a movement—everything the company does for the farmers, the planet and the sustainable packaging. 

One challenge is getting brands to do test runs in their production environments; they want proven products, and that's thinking about it backward. 

The idea isn't to interrupt the existing supply chain, it's to enhance it.
This session—Packaging Innovation: Understanding Emerging Technologies—was recorded at Natural Products Expo West 2018.

Subscribe and receive the latest updates on trends, data, events and more.
Join 57,000+ members of the natural products community.
You May Also Like
---