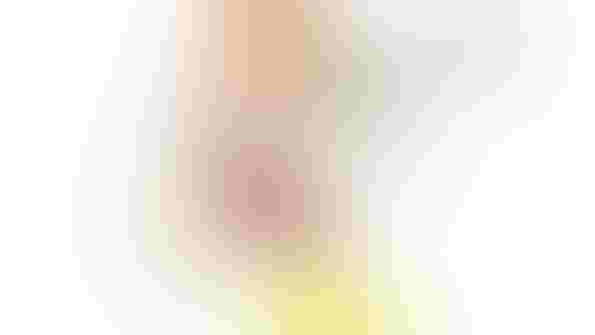 It's difficult to imagine a $36.7 billion industry more plagued by uncertainty than nutritional supplements. Battered by negative headlines that question supplement efficacy and safety—and now under attack from a coalition of attorneys general alleging outright fraud—supplement makers are on edge. It's gotten to the point that some leading voices in an industry famously resistant to new regulation are calling for changes to enforcement, guidance, and even to DSHEA itself.
No discussion of changes in supplement legislation can begin without mentioning Senator Dick Durbin. The Illinois lawmaker's Dietary Supplement Labeling Act has long been the legislative equivalent of Arbor Day; it comes up every year or two and gets ignored every time. But the situation could be different this year. In an emailed statement to NBJ, Durbin's office claims that support has been growing for the bill he co-sponsors with Senator Richard Blumenthall of Connecticut, and attributes that new support to the New York attorney general's herbal supplements investigation.
In his statement, the senator contrasts a Council for Responsible Nutrition survey finding 82 percent of Americans confident in the safety, quality and efficacy of supplements against a Journal of Community Health survey that showed "a majority of people (52%) are unaware that these supplements on the shelves have not been tested for their safety and effectiveness." The statement goes on to say "Durbin believes that the actions taken by the New York Attorney General and press coverage help to close this safety information gap for consumers."
CRN President Steve Mister finds it easy to dismiss the Durbin bill as a perennial non-starter. "The sun will come up in the east, and every spring, in odd numbered years, Senator Durbin will reintroduce the DSLA," Mister says. The bill, however, has a tendency to "morph" based on current events, Mister says. If nothing else, that keeps the DSLA in the news, but it also offers the possibility of long-term challenges based on short-term controversies. "If we were to see something that required DNA testing of the raw ingredients, we would know there that came from," Mister says.
Whether or not passage is a legitimate possibility, Durbin's bill at least opens the door to one of the supplement industry's biggest fears: pre-market approval.
FDA approved?
Durbin's bill would empower the FDA to require that manufacturers prove their products were safe and that they delivered the promised health benefits. Claims and safety may already be regulated under DSHEA, but Durbin's bill states that a supplement manufacturer must supply "such substantiation to the Secretary as the Secretary may require." That could move the FDA closer to the pre-market-approval system that many describe as the worst-case scenario for supplement regulation. Marc Ullman, a New York lawyer specializing in supplement regulations, says pre-market approval would create a pharma-like burden and dramatically slow product innovation. Ulman says that, given how slowly the FDA moves, such a requirement would impose unknown costs on companies and leave them vulnerable to copycats. "Once there was a formula on the market, somebody else could copy it," Ullman says. Unable to recoup the costs of pharmaceutical-style studies, these companies would come to see product development as a bad investment.
American Botancial Council founder Mark Blumenthal is another critic of pre-market approval, noting that the many thousands of supplements would simply overwhelm the FDA. Without a grandfather clause for products currently on the market, supplements would effectively be banned. "The agency simply doesn't have the resources," Blumenthal says.
Still, putting aside vitamins and traditional formulations, many used for centuries, Blumenthal says some of the tools of pre-market approval are already part of DSHEA. Requirements for new dietary ingredients basically mimic pre-market approval and regulations on claims provide "post-market" approval, Blumenthal says.  "It's already there. It's on the table. It's been on the table since 1994."
Todd Harrison, who practices law in the supplements field at Venable in Washington D.C., agrees that much of the approval process is already in place. The agency can already request substantiation of claims. "If you say no, then the agency has to make a decision whether to sue you," he says. "But most companies would probably go ahead and provide it."
Room for registration
Nearly all of the worst-case scenario speculation ends at pre-market approval. Registration of manufacturers and their products, a primary piece of Durbin's bill, draws little more than a shrug. Mister notes that the Food Safety and Modernization Act (see page TK) already requires facilities to be registered, and he admits that not having a list of products is a vulnerability. Registration might make the FDA's enforcement more effective in some cases. "If they were going to do a recall on dMBA, they would know all of the companies that had that in their products." But Mister stops short of endorsing registration. "We don't have a position on that. It has not been proposed."
Harrison shows no such reticence, calling registration of companies and products "a very simple solution." The responsible companies should have no worries about registering their products, he notes, and lack of registration would immediately call out the less responsible players. "If you're not registered with the FDA, your products would be deemed to be adulterated," he says.
Ullman suggests that registration would work only if it were accompanied by adequate enforcement. Without enforcement, he says—something the FDA is perceived to be unwilling or unable to provide—"all it would do is create more work for companies that were complying."
New regulations, or more effective enforcement?
For industry veteran Scott Steinford, the challenges facing the supplement industry are not signs that something has gone wrong with the system. Rather, he says, they are a result of the fact that the system really never had a chance to work, due to things like inadequate oversight in the supply chain. The FDA should be demanding information on safety and toxicity of ingredients from raw-ingredient suppliers, he says. Since responsible companies already have documentation and can easily produce it, such a requirement would immediately call out less conscientious companies. "It would level the playing field if ingredients were held to a certain standard for safety or toxicity," Steinford says, noting that GMPs stop short of raw ingredient suppliers. "The GMPs should be extended completely through the supply chain."
Fixing that, says Harrison, may require more than the standard industry argument that better enforcement of existing regulations
would solve the problem. The industry could be better off asking for new regulations. "I think one of the things is go to the FDA and say 'FDA, you were right in the original position in 2003 that required raw material suppliers to be part of the GMPs. We need to fix that now and we don't think FSMA is going to be sufficient to do that.'"
According to Blumenthal, when GMPs were being developed, many people assumed that they would cover the supply chain. "We were, frankly, surprised when the GMPs came out and they didn't include the supply chain," he says, adding that in the current situation, a purchaser qualifies the supplier but that that's the only real check on the suppliers. Blumenthal believes GMPs should be phased in for smaller producers, but he also believes the FDA already has the power to put them into practice.
Even then, Steinford has doubts the GMPs go far enough. The phenomenon of GMP seminars is evidence to Steinford that current regulation may be inadequate for ingredients. "There's still, after all this time, not enough detail to be able to provide a true picture of expectations," Steinford says. "The devil is in the lack of details." 
Staking claims
Claims have always been a multi-pronged problem for the supplement industry. Regulations barring supplement claims about diagnosing, curing, mitigating, treating, or preventing diseases seem simple enough. But even those are open to interpretation. Companies that invest in the necessary research can see their claims overruled, while other companies blatantly flout the rules, ready to close up shop and re-emerge under a new name with a new product if the FDA or FTC catch on. That system disincentives research and innovation and does too little to combat fraud, especially in categories like weight loss and erectile dysfunction.
According to Harrison, the accusation that brands are not doing enough research is pointless when the brands can't even know what research federal regulators would accept. He calls for a a system that would allow companies to submit their testing protocols to the FDA prior to the study, and then make a health claim if the results were positive. With some IP protections in place to prevent competitors from piggybacking on their work, Harrison says, companies would see quality research a more viable business opportunity. "Even one year exclusivity is probably worth a lot of money," he says. "You'd definitely recoup your research costs."
It could also bring a legitimacy to the industry, he adds. "Call it the herbal medicine act of 2015."
Room for a reshuffle
The lack of adequate enforcement has been attributed to everything from bureaucratic inertia to an unspoken conspiracy by FDA officials looking to nudge the industry into self-destruction, something that some could say is happening right now. Others have called it an organizational problem. With enforcement under the auspices of the FDA's Center for Food Safety and Applied Nutrition, supplements slip to low-priority status. Ullman calls supplements enforcement "a backwater division in a stepchild of a center." The tools of DSHEA are rarely put to use, he says. "It should be an institutional embarrassment that this hasn't happened."
The way Ullman sees it, if the organizational schematic were updated, enforcement of supplement regulations could get the attention and action it needs. "Best case for legal change, if the if there is going to be change, would be the creation of an office of dietary supplements, which would then have a line item in the budget," Ullman says, adding that the hypothetical office would be accountable to Congress. "At least the agency would have to explain itself."
Fight or fright
Regulatory reform with enough teeth to address the problems facing the industry will involve more than simply asking the FDA to work harder. It will require new rules, be they pre-market registration, an extension of GMPs, clearer guidelines on research, a new organizational chart for supplements, or any combination of the above.
Should supplement companies be the ones asking for those rules? The industry has shown few signs that it would be ready to take that kind of active role in reshaping the regulatory landscape. Mister argues that can CRN can "immediately point to ways that the FDA has sufficient tools to regulate the industry" and that his group has the contacts in Congress to make that argument. The answer isn't new rules for the supplement industry, he says; it's new rules for the FDA and a rethinking of how it spends its money. But beyond such legislative changes, Mister says, industry will also have to clean house. "There's a part of this industry that has to go," he says. "Until Congress tells the agency to devote a certain amount of resource to dietary supplements, it's not going to happen. It could take legislation in the appropriations bill."
Harrison believes budget allocations could make positive change, but he adds that the industry has to take a more aggressive approach to reform. That could include a willingness to tinker with the holy grail of DSHEA. Without that willingness to discuss change, Harrison says, the industry comes off like "a whining child" playing the role of the victim. "We, as an industry, moan and complain, and say we're being picked on."
Aside from the perception problem, continued resistance probably won't keep change from happening anyway, Harrison says. In fact, it could further motivate Congress to act. "Congress likes to get involved when they don't think a particular industry is doing what they need to do," he says.
Harrison believes that an openness to come to the table and talk about a retuning of DSHEA would send a signal that the industry wants to be part of a solution. That gives Congressional supporters ground to stand on. "If they see that you are trying to do something, it makes your champions in Congress better able to fight off the accusations of Durbin and Blumenthal."
Durbin's office isn't expecting any such outreach. "While Senator Durbin welcomes  the opportunity to work with industry to come together on common sense solutions to help address the growing concerns both consumers and regulators have over dietary supplements, we have not seen an attempt from the industry to engage in that discussion," his office told NBJ.
Perception, as the industry is learning, eclipses reality every time. Consumer trust could be nearing a tipping point. If that fails, it could be open season on supplements. And if the weak enforcement were to lead to a real public health crisis, perhaps a commodity-level ingredient adulterated with life-threatening substances, all bets would be off. New legislation would come, with or without the industry's input.
Subscribe and receive the latest updates on trends, data, events and more.
Join 57,000+ members of the natural products community.
You May Also Like
---
Sep 20 - Sep 23, 2023
Natural Products Expo East is the East Coast's leading natural, organic and healthy products event.
Learn More