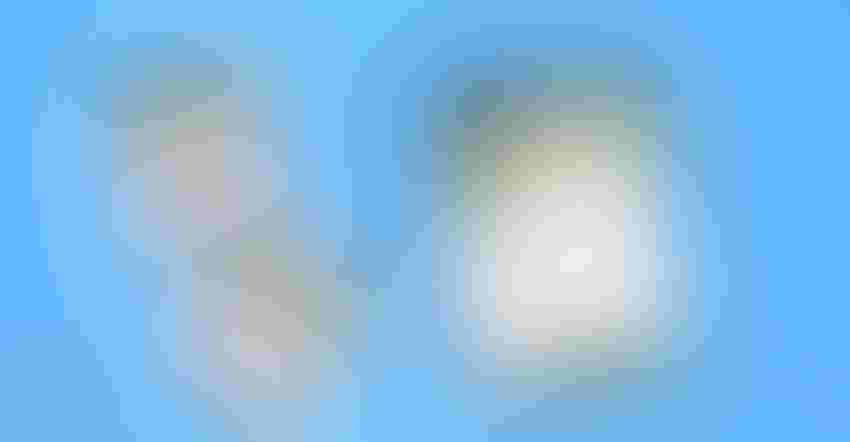 "We define mission and philanthropy a little differently," says Traditional Medicinals co-founder Drake Sadler. "We don't see that the work we do here is philanthropic."
The work Traditional Medicinals does is multifaceted and has been since 1974 when Sadler and Rosemary Gladstar founded the company and pioneered the wellness tea category. The then-couple—he a social activist, she a third-generation herbalist—infused good works and quality sourcing into the business instinctually.
Today TM is the leading seller of wellness teas in the U.S., and those ethoses have only deepened to include third-party certification, and evolved to direct contributions into source communities. In the senna-producing region of Rajasthan, India, for instance, the company, along with its non-profit Traditional Medicinals Foundation, have contributed to the building of five schools (which serve 850 children), the donation of 570 bicycles (to help children get to those schools) and the installation of 548 water catchment/storage systems that bring water security to 3,300 people and reduce water-collection efforts of women in affected communities by hours per day.
Sadler refers to this as "social engagement in our supply chain," which he differentiates from philanthropic work that, in his view, usually takes the form of annual corporate donations to causes that, while worthy, are disconnected from company purpose. "God bless them for that," Sadler says of the corporations making such charitable donations. "Somebody needs to; there's not a problem with that."
"We do those things, too," Sadler says [The company website indicates $1.1M in contributions to non-profits between 2014 and 2017.] "But the real work connected to our mission and our purpose is not philanthropic. It's doing common sense social business." It's this exemplary attitude and action that have earned the company the 2018 NBJ Mission and Philanthropy award.
Doing it the right way
Sadler looks back on the founding of the company as a fortunate recipe of ideals—and idealists: up-and-coming and uncompromising herbalist Gladstar and Sadler, at the time working in community development with the Office of Economic Opportunity.
"Rosemary absolutely insisted on quality, integrity and efficacy in all of the products that the company made," Sadler recalls, "and we were quite successful simply because the products worked." Together, Sadler says, "Rosemary and I were able to combine this commitment to efficacy with social equity—and it worked. For all the right reasons, it worked. It wasn't because we had great business plans or any financial backing. We didn't have the luxury of the kind of executive leadership that the company now enjoys, people that have all this experience and know-how. It just goes back to doing it the right way. We just did it for those reasons, because it made sense. And success followed."
"Drake has always had a keen vision for fairness and fair play in the herb industry," says Mark Blumenthal, founder and executive director of American Botanical Council, "and is especially careful in the sourcing of Traditional Medicinals' herbs since the early days back in the 1970s."
Business case
The focus on the supply chain goes back nearly to the genesis of the company when representatives of the brand began traveling to source regions. Initially, Sadler recalls, it was a function of quality. "We recognized right away [that] by having people in those sourcing communities we could certainly affect quality by simply training farmers and collectors on good agricultural practices, whether it was improved growing methods or erosion control, or how to dry the materials properly and store them properly." These efforts not only affected quality, they had a positive impact on the people in those communities.
Next came availability. TM's quality requirements, which include purchasing only medicinal grade plants and prioritizing certified organic (99.6 percent of ingredients are organic) and certified fair (which accounts for over 40 percent of ingredients), made sourcing even more challenging. "That really reduces the amount of available material on the global market that meets our standard." The company found that by working with communities to expand their sustainability and productivity, it could better mitigate risk of out-of-stocks.
Sadler speaks of the poverty in many of these indigenous regions that serve as the "lowest denominator in the supply chain," which magnifies their susceptibility to price pressures. The result of this is well known: younger generations move on to other opportunities. "Those are big concerns for us, how to protect our supply chain, and how to educate the next generation of collectors so that they see the profession as a very honorable profession, which is connected to the world supply of medicine and not just, you know, some herbal tea company in North America."
Adding the marketplace value of consumer engagement and eager retail partners to the list of benefits bolsters Sadler's recurrent claim: "It's the right thing to do from a business perspective." It also creates an empowering and unifying effect on company culture, he says. "When you align any organization with a higher social purpose, something quite phenomenal occurs: retention goes way up, a lot more people start coming to you because they want to work for this kind of an organization.
"In other words, we can demonstrate how investing in our supply communities actually improves our profitability by virtue of lower supply risk, higher quality, lower risk to migration of labor, all those things."
Team players
ABC's Blumenthal finds it easy to "opine on Traditional Medicinals and their commitment to their values, especially sustainability, equity, and fairness in their supply chain." He points, too, to how active the company has been in the broader industry community. "They have supported many nonprofit organizations since their beginning, including ABC. They have also been very active in AHPA since it was established in 1982, where TM was one of the founding members and a member of the board of directors."
Additionally, the company supports United Plant Savers (see p XX), the American Herbal Pharmacopoeia (see page XX), has been a member of Green America since 1992, and has been a certified B Corp since 2012, earning a B Impact score 2.5 times the average of companies that have completed the assessment. TM was twice named a B Corp "Best for the World" honoree.
It seems that many agree, Traditional Medicinals is good for the world, and has been since Gladstar and Sadler launched the company 45 years ago.
"He's driven to make the world a better place," says Doug Greene, New Hope Network founder and long-time friend of Sadler's. "He's not driven to make money." The company has made money, however, and it's through such success that it achieves another of Sadler's goals: "To serve as a thought leader within the industry to create models which demonstrate return on investment for social investments in supply communities."
On the question of philanthropy, Greene suggests that the work Traditional Medicinals exemplifies could be called "Philanthropy 3.0." "TM is one of the great companies in this business that really is vision- and mission-driven, has been successful, really owns a category, and is continuing to innovate and try to get these products out for the world," says Greene.
Subscribe and receive the latest updates on trends, data, events and more.
Join 57,000+ members of the natural products community.
You May Also Like
---