Transparency: How to start honest discussions about how food is made
Transparency: How to start honest discussions about how food is made
New Hope Network has created a framework for improving transparency and guiding constructive conversations focused on product integrity and industry values.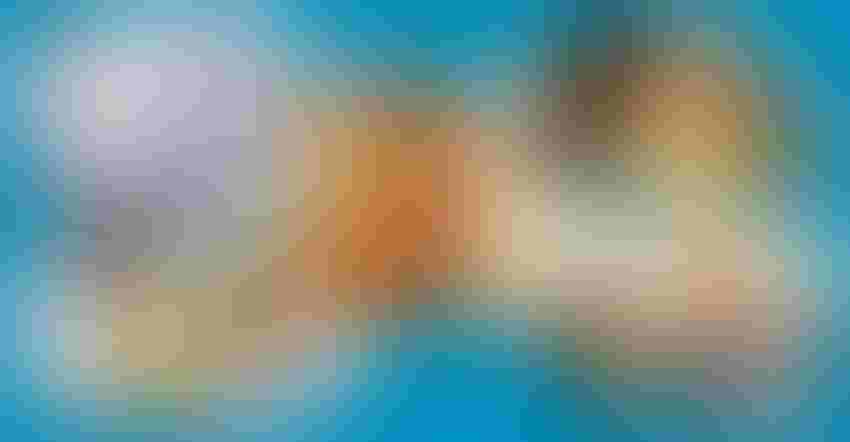 A new year offers new opportunity; before we settle back into the habits of last year, New Hope Network wants to encourage industry members to take a fresh look at how we explore and evaluate product transparency, business integrity and industry values alignment.
As with most aspects of business and culture, the natural products industry has become more complicated in the past 50 years. And following the rapid growth that our industry has faced over the past 10 years, our community has expressed a desire for renewed focus on transparency providing more clarity into what is in a product, how it is made, where it comes from and how responsibly it is made.
As a response to this request from the community, we have worked with industry members to develop a set of questions designed to help you explore and evaluate transparency and to demonstrate your commitment to industry values.
Retailers, please consider using these questions to guide discussions with existing and prospective new vendors/partners on and off the show floor.
Brands, please consider preparing answers to these questions so that you are prepared when asked. Consider this an opportunity to demonstrate the care you put into your products, ingredients, sourcing, and business management practices. This may be a powerful way to engage retailers and an opportunity to differentiate from other products/brands that retailers may be evaluating.
Other members of the natural products community will also find this framework helpful, particularly stakeholders, financial partners and investors; manufacturers and wholesalers; and ingredient suppliers and manufacturers or co-packers.
How to use these questions
This isn't a requirement; rather, it's a framework for improving transparency and guiding constructive and holistic conversations between buyers and sellers. We hope that over time this will become a standard part of buyer/seller conversations. New Hope Network expects that buyers and sellers will be somewhat familiar with these questions and may be prepared to begin using them to guide conversations when Natural Products Expo West opens in March.
As brands, producers and other sellers prepare their responses to the questions, we suggest they seek input and answers from their supply chain partners and others with technical expertise as need. Owners and company leaders should ensure that a brand's values and business practices are reflected in the responses, as well. For this framework to be effective, answers must be complete and truthful.
Buyers and retailers should consider the totality of a brand's responses. It is possible that some brands may not be able to answer a question with full transparency, but if the remainder of their answers demonstrate quality, thoughtfulness, integrity and attention to detail, then that should be considered as you form a picture of the type of vendor/partner they may be.
Establish transparency by discussing these topics
How it's made and what's in it
What processing techniques are used to manufacture the ingredients in your products? e.g., canning, traditional fermentation, freezing, pasteurization, extraction, dehydration, extrusion, genetic engineering, GE precision fermentation

Do any of your products contain materials or ingredients that are synthetic? Have you verified this with your supply chain partners? How have you verified this? Do any of your products contain synthetically produced substances or ingredients?

Do your products contain ingredients created with (or derived from) genetic engineering or GE precision fermentation regardless of the presence or absence of genetically modified DNA being present in the ingredient or in your final product? If yes, please answer the questions below. If you have verified that they do not, please state that here and proceed to the next section.

How can one tell if your products or an ingredient in your products are derived using genetic modification? Is this stated on your product labels?
Are you using language that directly or indirectly makes "natural" or "non-GMO" claims?

What is in the cell culture medium and what is it derived from? Are the organisms, feedstock, or inputs in the process derived from genetic engineering or animals?

What is the environmental impact of the production of these ingredients, including feedstocks and waste streams?

Why do you believe this is a better option than solutions that are already have available, like organic farming?
Where it comes from
Are you sourcing ingredients that are organically grown? Are these certified organic? If you aren't using certified organic ingredients, please tell us why you are not?

Are you sourcing ingredients grown using regenerative practices or that are certified regenerative? How do you verify these efforts? What definition are you using for regenerative?

What efforts do you make to increase fair labor conditions and wages within your supply chain? Do you communicate to your vendors your expectations regarding working standards and pay for producers and farm workers in your supply chain?

Do you source animal-based products? If yes,
What percent of these products come from 100% pasture raised and finished animals?

What efforts do you employ to reduce or eliminate exploitation of animals and animal suffering in your supply chain or product production methods?
Who is responsible?
What is your company's mission or purpose statement?

Does your business model or legal structure require managing more than financial/profit goals (multiple bottom lines e.g., B-Corp triple bottom line: people, planet, profit)?

Is your business owned by another entity or does it have obligations to outside interests? Is your company private or publicly traded? Who are your biggest investors or equity shareholders?

What actions are you taking to ensure this mission/purpose or multiple bottom line business structure survive changes in leadership and ownership?
Human health
Are your products healthier than conventional alternatives, and if so, by what standards? Can your claims be substantiated by science or other objective means?
Planetary health
Does your company engage in sustainability efforts? Please describe them.

Can you substantiate your sustainability efforts with metrics? e.g., Life Cycle Analysis, product environmental footprint analysis? Please provide details

What sustainability practices do you require your suppliers to follow? Please be specific as to the practices and measurements used and how compliance is enforced.
Social health
Does your company employ justice, equity, diversity or inclusion practices within your organization? Please describe them; detail matters, please detail your activities for justice, equity, diversity, and inclusion individually.

What actions do you take within your own organization to provide for employee welfare and fair compensation? Can you produce documentation of these practices?
Quality
Have you documented your GMP and FSMA practices and procedures? Is this documentation accessible by partners and customers?

What certifications are current at the company level? What certifications are current for specific products?

If you manufacture or use dietary supplements or use functional ingredients in your finished products, please answer the following questions:
What testing procedure do you use along the chain of custody of materials to verify purity, lack of adulteration and contamination, and potency levels? Is your testing in house or independent?

Do you manufacture yourself or use a co-manufacturer? Do you audit your co-manufacturer's quality control processes?

What QC/QA tools and verifications can you provide? Certificates of analysis, ISO 9001 certification, cGMP certification by NSF, cGMP certified for international standards TGA and EU?
One last question (optional):
Are there other practices you engage in that you would like to share?
Subscribe and receive the latest updates on trends, data, events and more.
Join 57,000+ members of the natural products community.
You May Also Like
---