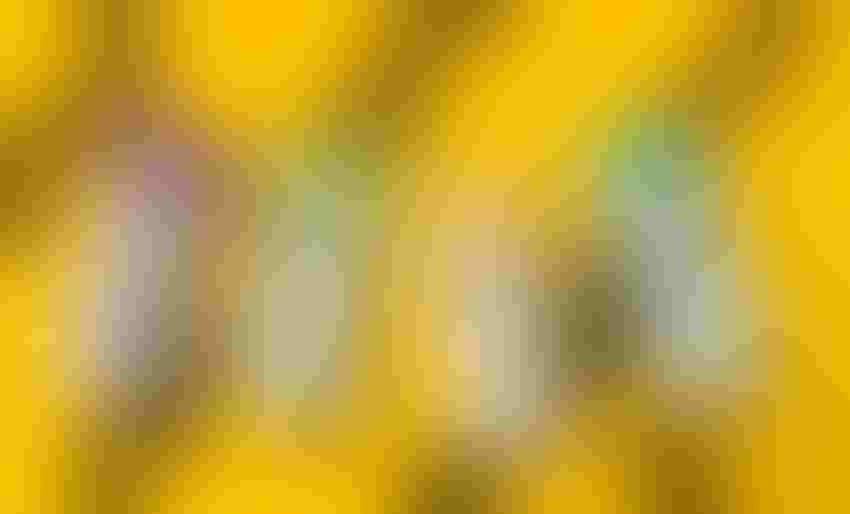 Last year, (included) CPG, a collective of BIPOC founders and executives in consumer packaged goods, launched (included) ACCESS, a retail growth accelerator that prepares BIPOC food and beverage founders for trade shows. New Hope Network, as part of its mission to create health, joy and justice for all people while regenerating the planet, has been a partner in this accelerator. The eight-week cohort concludes with sponsored exhibition and programming at Natural Products Expo West in March.
The 10 emerging brands participating in this cohort will exhibit in booths N1530-N1539 in the North Hall, level 200. In each issue of Expo West Show Scoop through this one, we have introduced two ACCESS members.
Since co-founding Twrl Milk Tea in 2021, Olivia Chen and Pauline Ang have hustled hard, overcome obstacles and scored major wins for their sustainable plant-based beverage brand. Starting in a home kitchen, the longtime friends reimagined the Asian milk teas they both loved as kids, pairing nutrient-rich pea milk with fair-trade teas from regenerative family farms.
Confident that their shelf-stable canned concoctions could be a huge hit, Chen and Ang got to work sharing their heritage-inspired brand with the world. In less than two years' time, the passion-driven duo has grown Twrl Milk Tea exponentially, securing placement in more than 150 retail doors nationwide. They've also hosted 30-plus pop-ups, collected coveted press mentions and earned multiple accolades.
At Natural Products Expo West 2022, Twrl's Hojicha Roasted Green Milk Tea was named a finalist for the Best New Beverage NEXTY. Then Chen and Ang took home the Naturally Bay Area Pitch Slam grand prize, earning Twrl a booth at Natural Products Expo East. They also created three limited-edition collaborations, donating a portion of all proceeds to support the AAPI community. 
"We've been busy, but it's been an amazing journey," Chen says.
Looking ahead to Expo West 2023, she and Ang have big goals. They hope to increase visibility for Twrl Milk Tea, showcase three new products, expand distribution and win a NEXTY Award. To give them the best shot at success, they are participating in the New Hope–sponsored (included) ACCESS program, aimed at supporting BIPOC founders through their trade show experience.
Here, we chat with Chen about the challenges she and Ang have faced as female Asian American entrepreneurs, as well as their lessons learned and benchmarks exceeded. 
First off, how important is your heritage to Twrl Milk Tea?
Olivia Chen: Our Asian American heritage is 100% integral to our brand. We have roots in Hong Kong and Taiwan and drank milk tea as children. As adults, we were nostalgic for our childhood drink. With the explosion of boba/milk tea culture and evolving American tastes, we saw an opportunity to modernize milk tea and share it with the world. 
We want Twrl Milk Tea to be among the brands that reflect the diverse cultural landscape in America. When our children look in the refrigerator or on store shelves, we want them to see the food of their culture made by beloved brands and enjoyed by the wider population. While there is currently a white space on store shelves in terms of Asian American brands, it's our fervent hope that our efforts to increase diversity and inclusion in CPG will help our children feel a greater sense of inclusion and value for our cultures. 
And as an Asian American heritage brand, our flavors are inspired by Asian culture. For instance, our Taiwan-Style Black Milk Tea is an homage to the first modern milk tea that originated on the streets of Taiwan. Our soon-to-be-released caffeine-free Ube Milk Tea is inspired by Pauline's upbringing in Hawaii, where pancakes and ice creams are made with the purple yam.
What challenges have you faced as BIPOC founders?
OC: As a bootstrapped startup, we've been our own sales reps and noticed that the lack of diversity trickles down even to the buyer level. This can impact acceptance of brands like ours onto mainstream retail shelves. However, our passion shines through, and we've earned placements throughout the country, including a successful test placement with Costco. Our dream is to get onto shelves at major retailers, where we can share Twrl Milk Tea and the flavors of our culture with a wider consumer base.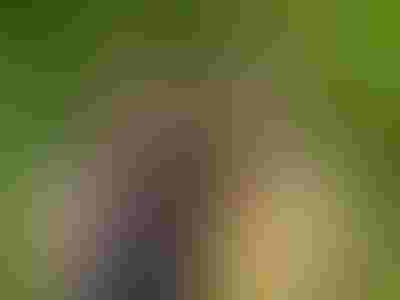 But because Asian Americans are underrepresented in so many places, we face systemic and structural barriers. The lack of representation in the CPG industry means it is difficult to find mentors, role models and support networks. The lack of representation in traditional VC firms impacts our ability access funding. Also, because of the harmful "model minority" myth, many believe we can pull ourselves up by our bootstraps to succeed and therefore don't need any help. All of this means we must work harder to find the help we need to succeed.
What challenges have you faced as female founders?
OC: We're not taken as seriously in businesses dominated by men. In addition to lacking Asian representation, both the CPG industry and venture capital firms lack female representation. This makes finding funding for our business, something that would be incredibly challenging for anyone, even more daunting.
You made your Natural Products Expo West debut in 2022. What was that experience like?
OC: We learned a ton, overcame some gnarly obstacles and met some amazing people. We were honored to be among so many talented founders and brands, and we had so much fun introducing people to Twrl Milk Tea.
Since this was our first trade show, we had to prepare from the ground up, figuring out everything from what show services we'd need to how much product we should bring for sampling. The first booth we ordered was stolen, but luckily, our printer, Signwin, is based in Los Angeles and pulled through for us. Also, when we had trouble moving out after the show, we got some unexpected help from Second Harvest volunteers, saving us many tears and hours of hard labor!
We also got a chance to meet in-person with many people we'd worked with over the past two years. Zoom really doesn't do social interactions justice, so it was great to shake hands and talk with people. 
Why did you apply for the (included) ACCESS program?
OC: As a bootstrapped, 100% minority- and women-owned business, we've had to devote our limited finances to operations and production. Our goal for 2023 is to scale 3X, and we've had to commit our dollars upfront to do so. This left little for marketing and promotion. By participating in the (included) ACCESS program, we are able to attend Expo West, which we otherwise would have struggled to afford. Just as important, we are also relatively new to trade shows. Being able to learn from mentors, industry experts and advisors is invaluable. 
How is (included) ACCESS helping you prepare for Expo West 2023?
OC: There have been so many benefits. Of course, the financial support has been invaluable. Through the program, we gain access to an 8-by-10 booth with electricity and a fridge, which normally costs $10,000 or more. In addition, the one-on-one mentorship and advice to help us prepare and best leverage our booth is an incredible value-add, as our marketing and promotions dollars are limited. We also value the fellowship and networking with peers, and hopefully we'll connect, collaborate and support each other at Expo West and beyond. 
What have you learned that you maybe didn't know before?
OC: We've already learned so much through (included) ACCESS. We are amazed by the help we've received, and our dedicated resource has given us great advice in terms of how to set up the booth. When we exhibited at Natural Products Expo East last year, we gained entry as part of our Pitch Slam win. We were so grateful for the opportunity, but because of the short timeline, we didn't have the luxury of putting a lot of thought into our booth. So we are excited to incorporate all that we've learned this time around!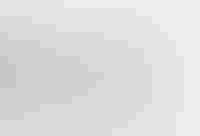 The founders of the first (included) ACCESS cohort brands will each share their stories during a special session at Natural Products Expo West. Brand Spotlight: Discover 10 Innovative BIPOC Brands Shaking Up Expo West begins at 1 p.m. Wednesday in Grand Ballroom E of the Marriott. You'll also hear from industry allies Naturally Network, J.E.D.I. Collaborative, (included), Project Potluck and Fila Manila. Find the Expo West agenda, floor plans and more at ExpoWest.com. To see registration options, including those for virtual access, click here.
Subscribe and receive the latest updates on trends, data, events and more.
Join 57,000+ members of the natural products community.
You May Also Like
---