UNFI CEO: Supervalu 'puts us in position to win'
UNFI CEO: Supervalu 'puts us in position to win'
Spinner admits deal was "no perfect acquisition."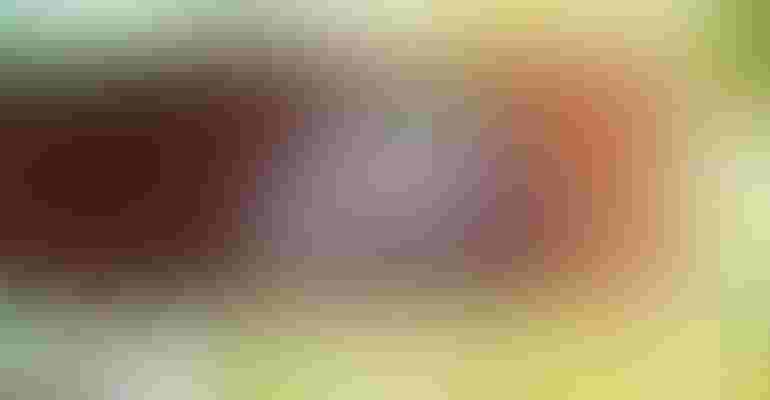 Despite integration and synergy challenges, United Natural Foods Inc. (UNFI) stands better-positioned to compete in today's grocery marketplace with its purchase of Supervalu Inc., according to UNFI Chairman and CEO Steve Spinner.
"That combination puts UNFI in a position to win in the long term, and today we are the largest public wholesaler by far," Spinner said yesterday at UNFI's Investor Day event.
Providence, R.I.-based UNFI announced the $2.9 billion Supervalu acquisition in late July and closed the deal in late October. For the natural/organic distributor, the purchase of Supervalu expands its geographic reach and customer base, including across more retail channels. The combined company distributes more than 110,000 products to over 40,000 customer locations — including natural product superstores, independent retailers, supermarket chains, e-commerce retailers and foodservice providers in the United Statesand Canada.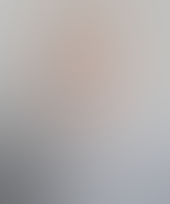 "Ultimately, we recognized that the only way for UNFI to win over the long term was through a large strategic M&A, with a laser focus on adding the SKUs that the consumers want and need — perimeter, fresh, growing at a far faster rate than everything in the center of the store," Spinner (left) told investors. "So what happened? Well, with the acquisition of Supervalu, we now have a path to $30 billion in revenue and $1 billion in EBITDA. Today, we're over $20 billion in revenue, with adjusted EBITDA of over $650 million in this year."
Combined, UNFI and Supervalu reported fiscal 2018 revenue of about $24.5 billion. Of UNFI's $10.23 billion in fiscal 2018 sales, its biggest customer — Whole Foods Market, now owned by Amazon — accounted for $3.76 billion, or roughly 37% of total revenue. UNFI noted that broadening its customer base was a key driver of the Supervalu deal.
"This dramatically changes our customer footprint, relating to customer diversification," Spinner said. "So our largest customer is now less than 16%, and we don't have any other customer more than 5%."
With Supervalu, UNFI expects more cross-selling opportunities through the addition of high-growth perimeter categories such as meat and produce to its natural and organic products.
"Today, we're the No. 1 national produce supplier with over $1.5 billion in revenue, and produce rules in the store. As produce goes, that's where the store goes," said Spinner, who added that the company has over $3 billion in sales for protein and $1.5 billion in exclusive brands. UNFI's expanded scale, with more than 60 distribution centers, also means trucks have to travel no more than 150 miles to reach 85% of the U.S. and Canadian population.
UNFI projects total revenue of $21.5 billion to $22 billion for fiscal 2019, with a compound annual growth rate of 3.6% bringing the company between $27 billion to $27.5 billion in fiscal 2022.
"The conventional retailers need the natural, and our natural retailers need the conventional. And there's nobody that can do it better than we can — again, all with a laser focus at driving profitability throughout all of our business units and creating value in everything we do," said Spinner. "It is an exciting, compelling combination. There's lots of opportunities across so many places."
'No perfect acquisition'
Still, Spinner acknowledged that Supervalu was "no perfect acquisition." The Minneapolis-based wholesaler was struggling financially, trying to sell off its retail business, and had just completed large-scale integrations of acquired Unified Grocers and Associated Wholesale Grocers of Florida.
"Supervalu and UNFI have a history of customer retention; we don't lose business. Would we have preferred not to acquire retail? Absolutely. Would we have preferred to take on less pension liability? Absolutely. Would we prefer to be operating today with less leverage? Absolutely," Spinner explained. "But UNFI with Supervalu is far better than a competitor with Supervalu. Is the wholesale business challenging in its current state? Yes. But fixable, improvable. We know how to do it. We've done it before. We'll do it again."
UNFI now estimates run-rate cost synergies of more than $185 million by the fourth year after the acquisition. So far, UNFI and Supervalu have "migrated to one company" in human resources, legal, risk management, safety and finance, Spinner said, with sales, operations, systems and shared services among the areas next up for integration.
"The three-year focus is pretty simple. We have to be successful in the way we manage this integration," he said. "We have to realize the cost synergies. We have to optimize the DC network. We have to take advantage of this broad customer base to sell across channels and across customers — protein, natural, conventional, services and a whole lot more. And we have to generate cash to pay down the debt as fast as we possibly can, and ultimately drive profitability and value in each one of our business units."
Spinner also gave an update on efforts to divest Supervalu's retail grocery business. Most recently, in late December, UNFI sold the Hornbacher's chain to Coborn's Inc. That deal left Supervalu with 104 retail stores under the Cub Foods and Shoppers banners.
"We've been extremely successful, quite frankly more successful than I thought we would be at this point in time. Over the last 12 months, we've now sold over half of Supervalu's retail," Spinner said. He added that UNFI is "very far down the path" of a potential deal for Shoppers and hopes to be able to make an announcement in late spring or early summer.
"I feel extremely comfortable that we will find our way through the retail divestiture in a time frame that certainly we're comfortable with, and I think that still remains within a year of making the [Supervalu] acquisition," he said.
In a research note Thursday on Investor Day, Jefferies analyst Christopher Mandeville said UNFI still has its work cut out.
"While appreciative of management's added color on its long-term strategy post-Supervalu deal and accepting of fiscal 2022 goals as being attainable, with room for revised synergies upside, we remain uncomfortable with UNFI's lack of near-term free cash flow and challenging underlying earnings trends at both businesses," Mandeville wrote. "Moreover, merger integration risk is quite obvious. We remain on the sidelines, willing to wait on clearer signs of improving fundamentals and sound execution on realizing outlined synergies."

This article originally appeared on our sister website, Supermarket News.
Subscribe and receive the latest updates on trends, data, events and more.
Join 57,000+ members of the natural products community.
You May Also Like
---