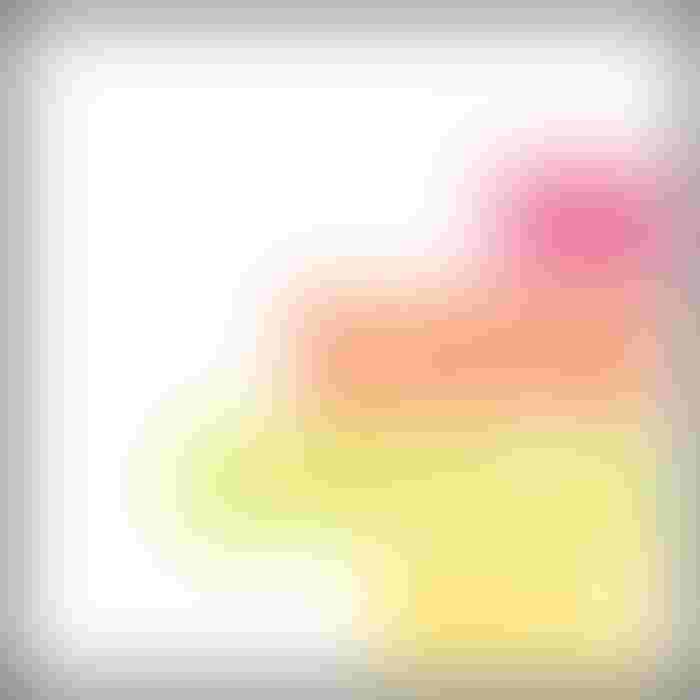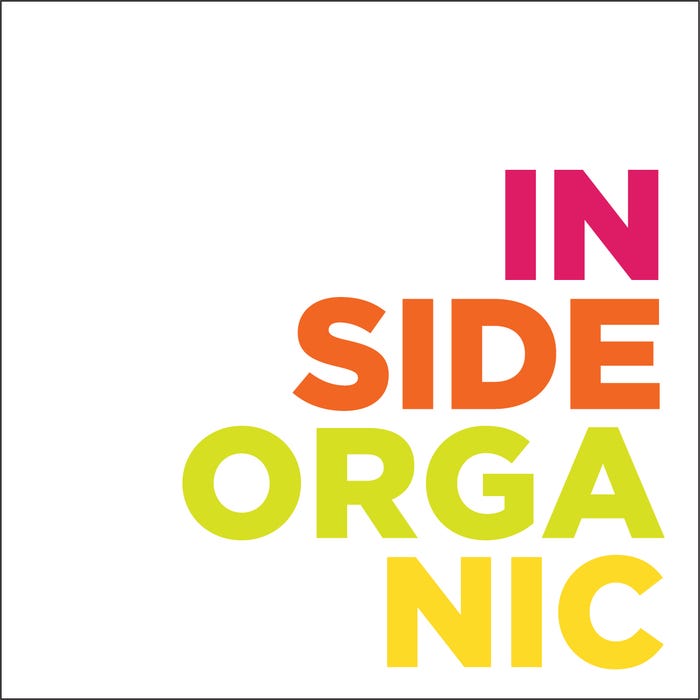 Let's elevate organic, together.
USDA bolsters consumer confidence in certified organic products with new enforcement rule – article
USDA bolsters consumer confidence in certified organic products with new enforcement rule – article
In the 21 years since the USDA organic seal first hit grocery shelves, continuous improvement has been the priority for USDA and the organic community. The new Strengthening Organic Enforcement (SOE) rule is the latest and biggest update to the regulations governing organic agriculture in the United States. The new rule provides the USDA National Organic Program (NOP) with additional tools to enforce the regulations, increase transparency across supply chains, and raise the cost of violating the regulations, all to support continued consumer trust in the value of the seal.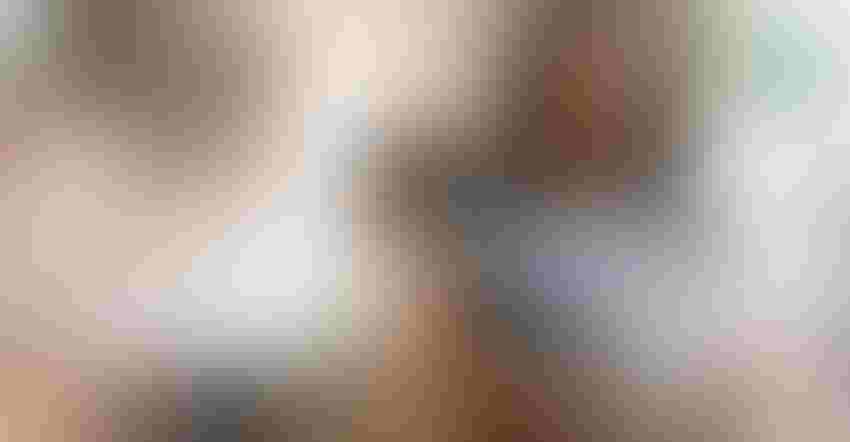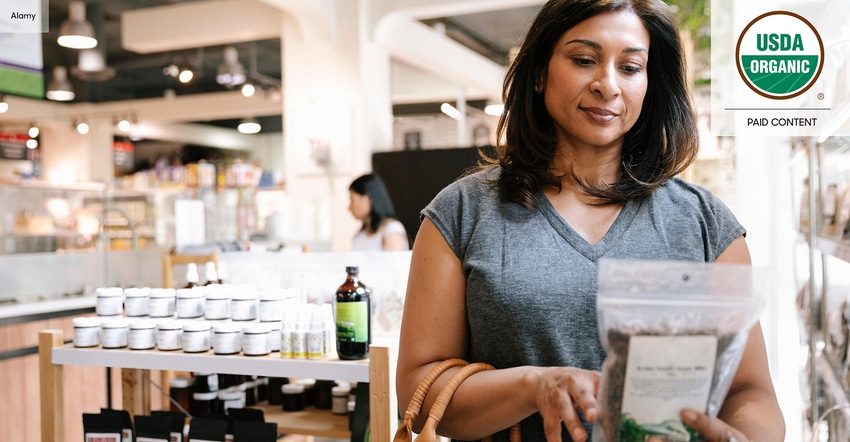 Consumers today are increasingly conscious of the impact their choices have on the environment and their health. As a result, organic products have become more popular, with sales recorded at $63.3 billion in 2021, according to the Organic Trade Association (OTA), a figure that is set to rise in the coming years. Today, organic shoppers are found in natural products specialty stores as well as conventional grocery and club stores, and organic food shoppers span all types of consumer demographics. One common factor among these consumers is their trust in the USDA organic seal, the visual identifier for the only food marketing claim backed by a federal regulatory program that innately covers a broad range of consumer interests from "natural" and "non-GMO" to "regenerative" and "climate smart."
The USDA organic seal first appeared on grocery shelves in 2002 to identify organic food products that met the new federal standard created by Congress after years of input from farmers. Use of the seal is governed by the organic regulations and enforced by the NOP, the federal organization that "develops and enforces consistent national standards for organically produced agricultural products sold in the United States." As a food label, the USDA organic seal carries a lot of weight. It means that the farm that produced that food and any business that had a hand in processing it followed a strict set of standards and is watched over by certifying organizations accredited by the USDA.
The organic seal also means that each farm and business is examined every year by a qualified organic inspector. It means that NOP and certifiers regularly conduct surveillance targeting higher risk sectors, complex operations and supply chains, and operations with a history of challenges consistently meeting the standards. And it means that if someone commits fraud and uses the label on a non-certified product, the federal government will take action to stop that misrepresentation and hold the perpetrator accountable.
NOP's work with and overseeing of third-party accredited certifiers is a big part of this process. Certifiers audit producers and brands across the supply chain and enforce the standards, verifying that they use compliant processes, ultimately protecting consumer confidence in the integrity of the seal.
In the 21 years since the seal's introduction, the organic market has grown significantly. In the 10 years from 2013 to 2022, the overall organic marketplace grew $32.9 billion to today's $67.5 billion, and studies have shown that today, organic products are purchased by approximately 80 percent of U.S. households.
Yet, as the organic market has grown both in dollars and global presence, so too have the complexities of the supply chain. Like any expanding marketplace, especially one with products that draw a premium price, this has led to myriad challenges, including some very public convictions and prison sentences for fraud. Fortunately, Congress and the Department of Agriculture have more than doubled funding for organic oversight and enforcement through the 2018 Farm Bill and the Administration priority of expanding market opportunities for U.S farmers and ranchers.
"The USDA organic seal is a key standard for many consumers, and protecting that faith and trust is our top priority," said NOP Deputy Administrator Jennifer Tucker. "Additional funding has enabled us to grow our in-house expertise, increase training for certifiers, and develop effective partnerships with other law enforcement partners—creating a system where 'many hands' actively support organic integrity."
The organic food sector continues growing because consumers value one or several of the attributes inherent to organic products. According to USDA, organic food production emphasizes natural processes and ingredients from farm to table. For example, it means that genetic engineering is not allowed—so USDA organic means "no GMOs." It means the food was grown in a way that supports soil health, water quality and biodiversity. It means that only allowed ingredients are used in processing.
According to NOP, the new rule was developed to increase consistency, maintain a level playing field for everyone in the supply chain, and minimize opportunities for fraud. SOE codifies recommendations from the National Organic Standards Board, previous NOP guidance, and industry input, marking this as the single largest revision to the organic standards since their inception.
"The organic industry has changed a lot since 2002, and this new rule gives USDA more tools to make sure that we can effectively oversee the supply chain that moves ingredients from farm to market, to ensure that all of the practices that make the product organic were followed along the way," explains Tucker. "This transparency is how we and our partners maintain organic integrity."
Tucker encourages everyone doing business in the organic sector to read the rule now and prepare to comply with any new requirements during the one-year implementation period that ends March 19, 2024.
"While almost all entities need to be certified under the final rule, the section 'Applicability and Exemptions from Certification' is an especially important section to help you understand the implications of the rule for organic trade," said Tucker. "We are being cautious to not weigh in on hypothetical scenarios because businesses are so different—the rule is written to help businesses analyze their own activities, assess their need for certification, and determine how to implement its requirements."
According to USDA, if you are currently using an uncertified commodity broker or are buying from or selling to an uncertified handler, that broker or handler will need to be certified before the implementation period is over for them to continue to serve the organic market. "The very few exceptions to this requirement are listed in the rule—in general, we encourage everyone who serves the organic market to get certified," said Tucker.
For those using imported commodities or products, after the implementation date, those imports will need to have an associated electronic organic import certificate. The new import certificate will be generated by the certifier who oversees the exporter sending the product to the United States. That exporter will provide the certificate to the importer of record. USDA will launch the technology to generate that certificate later in 2023.
The SOE final rule has been widely praised by organic industry stakeholders, who see it as a critical step towards ensuring the integrity of the organic seal. The rule will provide greater confidence for consumers and producers, alike, in the USDA organic label and will help to level the playing field for all organic businesses. "We love the SOE rule," exclaims Ravi Arora of Global Organics. "Organic is the only logo we have and if people don't trust it, it makes a lot of our work very difficult. We know it is hard work to implement, but integrity is critical to the organic marketplace."
The SOE final rule is a significant step towards reducing fraud in the organic marketplace, strengthening oversight of organic producers, handlers, and certifiers, and improving NOP's enforcement mechanisms. Tucker summed it up saying, "Organic is a choice consumers can trust. This rule better protects American households because it allows us to protect the market and supply chain more effectively and more completely, discouraging the bad guys up front and bringing them to justice faster when they violate the rules."
As implementation of the rule unfolds, NOP will continue to share deadlines and updates, training, and FAQs through the USDA Organic Insider. Subscribe at: https://www.ams.usda.gov/reports/organic-insider.
How to comply with SOE
The Strengthening Organic Enforcement (SOE) rule is a set of changes to the USDA organic regulations that improve the integrity of the USDA's organic certification program. Here's what you need to know:
Read the Rule: It is important to read and understand the SOE rule to determine how it applies to your operation. The rule outlines specific requirements that must be followed to maintain organic certification and provides guidance on how to implement any necessary changes.

Talk to your certifier: Your organic certifier is your main point of contact for implementing the SOE rule. Certifiers can provide guidance on how the rule applies to your operation and the changes you need to make to comply with the new regulations. Schedule a meeting with your certifier to discuss how it will impact your operation.

Identify changes for you and your supply chain partners: The SOE rule requires several changes that will impact both you and your supply chain partners. For example, the rule requires increased recordkeeping and documentation, as well as stricter rules on the use of non-organic ingredients. Work with your supply chain partners to identify any changes that need to be made to comply with SOE.

Implement changes by March 19, 2024: The deadline to be compliant with the SOE rule is March 19, 2024. Make a plan with your certifier and partners to implement any necessary changes and ensure you are compliant with SOE and USDA NOP standards by this deadline.
To learn more about SOE, visit the USDA's National Organic Program website or consult with your organic certifier. 

Read more about:
Sponsored Content
Subscribe and receive the latest updates on trends, data, events and more.
Join 57,000+ members of the natural products community.
You May Also Like
---