Webinar: The Importance of Diversity on Corporate Boards
Webinar: The Importance of Diversity on Corporate Boards
TIG Brands Founder Elliot Begoun speaks with leaders of the Women on Boards project about the importance of having a diverse board.
In the second Natural Products Business School x TIG series workshop, "Be the Change You Want to See," Elliot Begoun discussed the importance of diversity, equity, and inclusion (DEI) and environmental social governance (ESG) in the natural products industry. Elliot explains that DEI and ESG play a significant role in how companies present themselves to the world. We still often find today a lack of diversity in boards of directors, particularly in the natural products industry, despite the industry's diverse founder and consumer base.
In this follow-up webinar to the "Be the Change You Want to See" workshop Begoun is joined by Kathryn Flouton and Chris Mahoney, representing the Women on Boards project. The Women on Boards project aims to provide qualified women to sit on more consumer boards.
Together they discuss why a board of all middle-aged white males may have oversights and lack awareness of consumer trends and competitor actions. Female decision-makers, who are often the primary purchasers of consumer products, possess firsthand knowledge through their interactions with brands and consumers. Ignoring these perspectives can lead to missed opportunities and hinder a company's success.
Watch now to hear Begoun, Flouton and Mahoney's discussion on the need for diversity in the natural products industry board directors to understand consumers better, connect with more, make informed decisions and drive business growth.
Check here to learn more about the next Natural Products Business School x TIG LIVE workshop.
Webinar guest speakers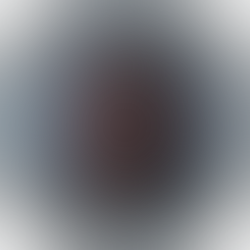 Kathryn Flouton is an accomplished senior executive and advisor with more than two decades of experience across direct-to-consumer (DTC) food and beverage, online and brick-and-mortar retail. As a passionate operator and strategic consultant, she has supported top leaders and their teams in high-growth startups, retailers, and brands. Kathryn's background spans private label, category assortment management, merchandising, sourcing, supply chain management, operations, and purchasing. She is a cross-functional leader and problem solver with exceptional communication and relationship-building skills among internal and external strategic partners. Her expertise in growth stage DTC startups and large organizations, omnichannel, natural, gourmet and specialty product innovation, product development, consumer insights, brand building, project management, business development, and go-to-market strategy (GTM) development has led her to work with a wide range of clients and partners, from Seed Series CPG Brands to Series D/PE owned Grocery Retailers.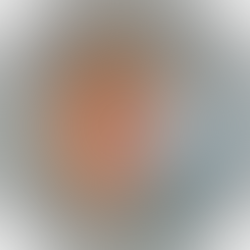 Chris Mahoney is a consumer marketing executive with over 25 years of experience building brands across multiple consumer product categories, most recently as Vice President of Marketing at Enjoy Life Foods.  Prior to this, she successfully launched a startup, partnering with the founder to disrupt the tortilla category with egglifeÒ, an egg white-based tortilla with EggLife Foods. Chris's industry experience includes alcoholic beverages, better-for-you food and premium pet food with Molson Coors, Beam Suntory, Mike's Hard Lemonade and Merrick Pet Care.  Chris started her CPG marketing career after graduating with an MBA from Indiana University Kelley School of Business.
Subscribe and receive the latest updates on trends, data, events and more.
Join 57,000+ members of the natural products community.
You May Also Like
---