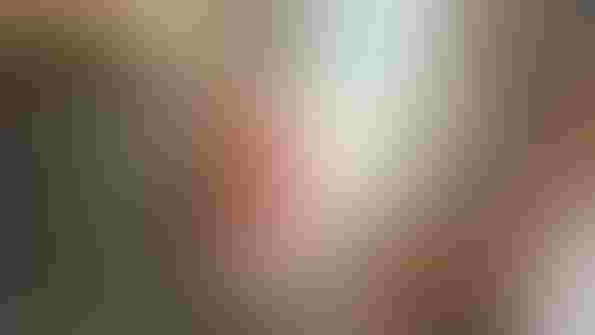 Ah, the checkout. The last interaction you have with your shoppers is arguably the most important. There is ample opportunity to make checking out an efficient, pain-free—even enjoyable—experience for your customers. But there are also many ways to mess it up.
If shoppers feel like they're waiting in line for eons or have nothing to do but stare into
their cart, they may leave with a soured opinion of your store—hardly what you want.
Here are nine top tips to really raise the bar at checkout.
Retail Consultant
Minimize perceived wait time. Retailers often focus on the wrong variables: transaction speed, number of people waiting in line. But time is just a perception, not reality. So whether a customer waits in line 5 seconds or 5 minutes, what matters is her perception of that time. To minimize it, distract shoppers visually. Have the touchscreen that faces them play a reel of entertainment or advertising. Even if the reel takes a few seconds, that's time they're no longer conscious of.
Turn cashiers 90 degrees. Usually, cashiers face the line rather than the shopper they are currently checking out. But by facing someone with whom you are not engaging directly, by definition, you are in confrontation. This creates discomfort and increases perceived wait time. Turn your cashiers sideways to face the customer they're working with at the moment instead of the line behind them.
Return control to customers. Shoppers go through your store within their control. They might cruise through the aisle in minutes or take their time, but they dictate the speed. Once they reach the checkout, however, they're no longer in control, which can be unsettling. Getting them to participate in the experience will make them feel like they have a hand in making things go faster. The easiest way? Engage them in conversation.
–David Marcotte
senior vice president of retail insights at Kantar Retail, London

Retail Marketing Guru
Clean it up. Supermarket checkouts are usually neat and clean, but too often in natural products stores they're are a mess. As customers stand there, they can see drinks, food and purses piled beneath the registers or trash cans that are overflowing. Disorganization and poor sanitation reflect badly on your business. Because customers spend more time with your staff at checkout than anywhere else in the store, it's crucial to keep the front end clean.
Stock strategic checkout products. The products placed around registers oftentimes don't make sense. Just like an end cap, this is a real opportunity to grab shoppers. When deciding what to put there, use these four cornerstones of marketing: solve a problem (stock products to relieve stress or bad breath), save them money (show how much these products are discounted), make them smarter (with magazines such as Delicious Living) and entertain them (post a quote of the day or fun fact).
Invite shoppers back. You've thanked them for their money, but now what? Always find a way to invite shoppers back—verbally, beyond whatever info may be printed on the receipt. Examples: "Have you heard about our upcoming seminar?" or "Did you know wines are two-for-one on Mondays?" These add a personal touch, which is what keeps customers coming back.
–Debby Swoboda
founder of Debby Swoboda Marketing Solutions in Stuart, Florida
Retailer
Upgrade credit processing. The days of satellite-based and dialup credit processing are gone. Upgrade to network-based, which increases checkout speed dramatically. Each register communicates with the credit card processor independently—payments go right into a cloud and then to the processor, which erases any PCI compliance issues. We switched to network two years ago, and customers even noticed that things moved along faster.
Skip self-checkout lanes. Our store's philosophy is based on customer service, and we believe there's no replacement for human interaction. Self-checkouts don't allow for the level of personal communication we want. Besides, self-checkout setups are very expensive. It's better to invest that money in training to make sure your cashiers work efficiently. Do that, and you'll match your return on investment very quickly.
Lane open or closed? Make it clear. Be sure to have some form of illuminated or billboard-style marker that makes it crystal clear whether a checkout lane is open or closed. Also make sure any restrictive lanes are well communicated. We thought we had a good system, but we were shocked at how many customers would walk up to closed registers thinking they were open—and get very frustrated. We're now installing lights to make ours even more apparent.
–Josh Estafen
IT director at Mustard Seed Market and Café in Akron, Ohio
Subscribe and receive the latest updates on trends, data, events and more.
Join 57,000+ members of the natural products community.
You May Also Like
---
Sep 20 - Sep 23, 2023
Natural Products Expo East is the East Coast's leading natural, organic and healthy products event.
Learn More