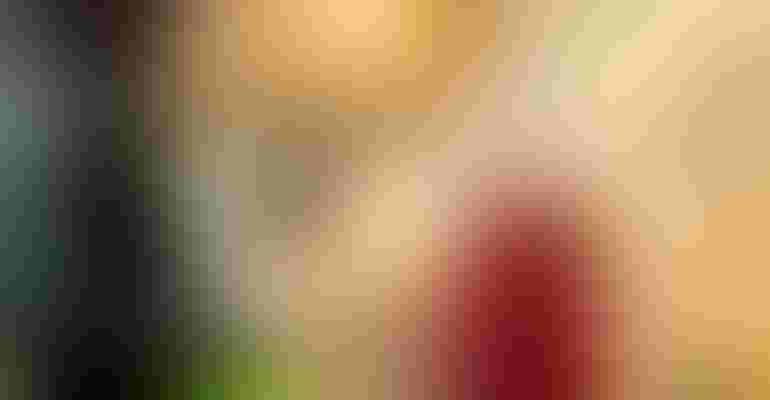 Nobody will forget 2020, especially the grocery store workers on the front lines of the COVID-19 pandemic. Along with the countless physical and logistical challenges, this experience has triggered a lot of anxiety, depression, loneliness, financial stress and fear, which can linger long after the virus threat abates.
"The world won't just snap back after this, so our brains won't either," says Cathleen Swody, who is an organizational psychologist with Thrive Leadership and an adjunct professor at the University of Connecticut School of Business.
"I encourage store owners and managers to prepare for this and recognize that it's not going to be business as usual for their staff right after the quarantines lift."
So how can you best support your team—emotionally, physically, operationally—during this unprecedented time? Here are nine ideas from three experts.
Organizational psychologist
Cathleen Swody, Ph.D.,
founding partner and director of assessment at Thrive Leadership,
Glastonbury, Connecticut
Communicate frequently and transparently.
We're in a fluid, rapidly changing environment and it's hard to get clarity around rules and protocols, so employees worry about what's going to happen next. Be sure to communicate as much and as transparently as possible with your staff. Store owners and managers spend so much time thinking about things that they often assume their team knows what's going on—or that if they haven't heard anything new, everything is the same. However, when there's silence, it's easy to run with whatever negative story might be in your head, so it's crucial for employees to hear from leadership regularly.
Model mindfulness.
I wish everyone had access to therapy through their health insurance, but mindfulness meditation apps can really help because they're low cost and you can use them in your car before a shift or when walking to work. Mindfulness meditation pulls us into the present moment, away from being sad about what we've lost and worrying about the future, which is incredibly healthy from a psychological standpoint. But people actually need to do it, so instead of just pointing to resources, leaders can role-model it by saying, "I've been doing this, and it was hard at first—my brain went everywhere—but I've found it really helps me; here's how."
Share self-care strategies.
Encourage employees to reach out to loved ones, use humor, do physical activity and eat well to nourish their bodies even though they're stressed right now. What works for one employee may not work for another, so share self-care ideas at the start of each shift or online. Ask "what's working for you?" or "what's your best tip for staying in a good frame of mind?" People feed off one another and can find a lot of creative ideas this way.
Human resources expert
Amber Clayton,
director of the Society for Human Resource Management Knowledge Center,
Alexandria, Virginia
Be flexible with scheduling and time off.
During this time of uncertainty, with shelter-in-place laws, transportation limitations and many child cares not open, employers should be as flexible as they can regarding allowing employees to take time off and modify their schedules. They still might be able to work, just not as frequently or at different times, such as when their spouse isn't working and can stay home with the children. Allow people to have staggered shifts or work only three days a week instead of their usual five. Understand that everyone has different circumstances, and try to work with individuals to find workable solutions.
Make small gestures to boost morale.
Any little thing employers can do to recognize and thank staff for the good work they are doing can really boost morale. These don't need to be bonuses or other large gestures. Even just writing them little notes of appreciation, providing food during a meeting or sending a small gift to someone's home "just because" can go a long way. Including employees in decision-making also helps with morale. And when you bring them into the process, you'll have more buy-in from staff.
Re-examine health care offerings.
Especially right now, when so many people are experiencing anxiety and depression, employers want to provide mental health resources. Take a look at your health insurance benefits, and the next opportunity you have to enhance them, whether that's during the next open-enrollment period or by making midyear changes if that's allowed, think about adding mental health coverage if you don't have it already. Also consider an employee assistance program, which can offer valuable services at no cost to employees, such as free counseling sessions, resources to help with financial stress or recommendations for childcare or elder care.
Retailer
Jon K'alancho Croft,
chief culture officer at MOM's Organic Market,
Rockville, Maryland
Bump up wages.
Since mid-March 202, we've looked at our sales in two-week increments and given a percentage of that back to our front-line workers. For as long as sales are above normal, we committed to doing this. These folks are performing a tough job in a tough climate, so to the best of our ability, we want show our gratitude. Some people want to call this hazard pay, but fundamentally, we feel we cannot put a price on people's lives or the work they're doing, so this is really a thank you.
Ensure everyone's on the same page.
We also committed to ongoing communication with store leadership in real time. We have daily 30- to 45-minute huddles on Google Meet to go over any hot topics from the previous 24 hours with our general managers and some assistant general managers. Executive leadership also meets for up to two hours daily, and the bullet points from those sessions go into the GM huddles, which I co-lead with our chief operations offer. We take the first 10 to 20 minutes, then for the next 20 to 30 minutes, the GMs voice their concerns and questions. In turn, we ask them to huddle this information with their teams in real time.
Listen and be compassionate.
Many employees feel scared and uncertain. We try to tamp that down as much as we can, but the fact is it's unsafe to work in a grocery store during a pandemic, and it causes a lot of uncertainty. As leaders, we can't be frustrated with that uncertainty. We have to remain compassionate and open to what employees are telling us about their experience and its impact—especially when our intention doesn't match up with the impact. By that I mean we don't intend to put them in uncertain situations, but the reality is they are in one. That's hard to do in nonchallenging times, so it's especially hard in tense circumstances.
Subscribe and receive the latest updates on trends, data, events and more.
Join 57,000+ members of the natural products community.
You May Also Like
---