Weigh in: How can I take in-store education online?
Weigh in: How can I take in-store education online?
It's not yet safe to offer samples, cooking classes and educational seminars in your store, but you still need to keep your customers engaged. Consider these nine suggestions for reaching them during the pandemic.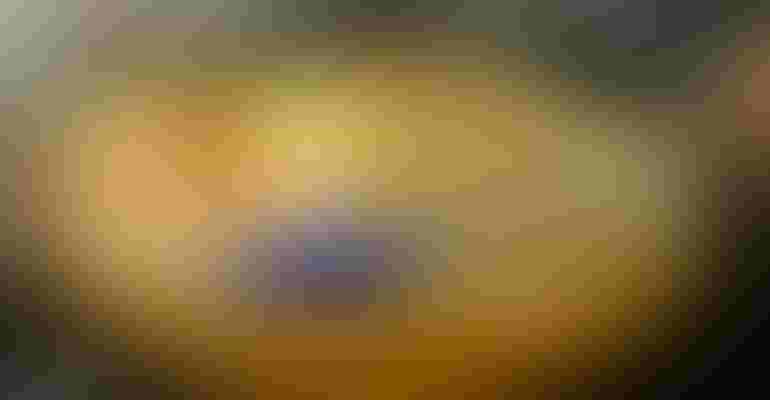 As essential businesses, most natural products retailers have stayed plenty busy through the pandemic, many reporting huge increases in basket size but significant declines in total transactions.
This suggests consumers are now shopping on a mission, coming in less frequently and lingering no longer than necessary each trip. As a result, many aren't engaging with salespeople or browsing for new products as much as they used to. Coupled with in-store samplings, cooking classes and educational seminars being put on hold, shoppers are missing out on key enrichment opportunities that natural products stores are famous for providing. So how can retailers move some of this education beyond the physical store to meet clientele where they are—online? Here are nine suggestions.
Retail consultant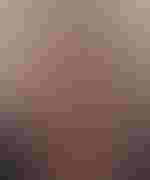 Georganne Bender, co-founder of retail consulting firm Kizer & Bender,
Chicago, Illinois
Conduct virtual store tours. Everything you talk about with customers in the aisles, you now have the opportunity to share with a large group at one time. By doing store tours on Facebook Live or Instagram TV, you can showcase the unique products and services you offer, some of which shoppers may not know about. For example, there's a boutique in my town that sells teas, herbal remedies and fair-trade merchandise. On Facebook Live, the owner walks through the store, stops at each tea and talks about which works best for which health needs and how she custom-blends teas for whatever shoppers need.
Step up email communication. Normally, I'd recommend retailers do an email blast every 10 to 15 days, but now I say once a week. Retailers have so much to talk about, and customers care about what you have to say—but you need to have a content calendar to ensure you're discussing relevant topics and not repeating yourself. Each email should be a 20-second read, so less copy, more photos, and the photos need to connect to your website or social media pages. That said, it's also important to convey the latest operational information, because hours and protocols can change rapidly in this climate.
Post to social media daily. Retailers need to make sure they're staying in front of and connected to customers, because when people are hesitant to go out, it's very easy to forget about you. For that reason, post to social media at least once a day. These can be photos, quick videos or posts that say "here's what we're cooking up today." No need to make super polished videos that look like Spielberg's work. Right now, people care less about a slick look and more about what's real. I also recommend that the store owner or manager becomes the face of the business to build brand identity. Don't be afraid to get out there and share your personality.
Retailer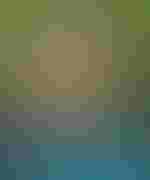 Mary Ann O'Dell, MS, RDN, nutrition director for the Healthy Edge Retail Group,
Tulsa, Oklahoma
Livestream education. We did a series of Facebook Live videos related to stress, mainly because of the craziness around the pandemic. We've also been super cautious about how we approach immunity with regard to making claims, so we've focused more on how stress impacts the immune system and why it's important to keep it in check. I work with Akin's Natural Foods, Chamberlin's Natural Foods and Earth Origins Market, so we broadcast the videos simultaneously across all three brands' Facebook pages, which increased our reach, and people submitted questions and comments. At the same time, I posted a blog about stress on all our websites as another way to get information out there.
Launch a campaign for continuity. Back in March, we began running a series of posts on Instagram and Facebook called #BeWellBeGood. It promoted the whole idea of maintaining your own health but also looking out for others, such as by taking a walk in your neighborhood and using that as a time to check on your elderly neighbors. We offered a bunch of little wellness tips and ideas, such as practice gratitude or try a homemade hot soak. Then to broaden the campaign out a bit, we followed up with more general posts featuring healthy recipes and articles discussing self-care strategies.
Expedite education in-store. Customers like to chat with our goodness gurus (our knowledgeable salespeople). But during the pandemic, while some shoppers still stick around to ask questions and talk, others just want to get in and get out. Though it's not online, one new way we're offering education besides through face-to-face interactions is with our new in-store overhead messaging system, which we had planned on installing independent of the pandemic. I record educational snippets on various topics, such as relaxation, and they rotate through between songs. They usually have a promotional tie-in, such as pointing shoppers to our aromatherapy products to combat stress.
Public relations expert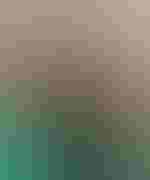 Lisa Mabe-Konstantopoulos, founder and CEO of Green Purse PR,
Washington, D.C.
Create customer-exclusive content. Everyone has become accustomed to Zoom calls and the equivalent formats now. Therefore, I'd like to see natural products retailers use these channels to give their audiences, specifically their email subscribers, exclusive access to content they won't easily find elsewhere. I suggest email subscribers because, for a grocery retailer, they may be a more dedicated audience than social media followers and more likely to participate because they've opted in to receive information. Plus, there is no third party to go through like there is with social media.
Encourage new product discovery. People are spending a lot more time at home now, so they're more open to trying new products out of pure boredom. Take meat and meat alternatives, for instance, which have been in high demand and more expensive lately, and consumers have had trouble finding the cuts they usually buy. Use a Zoom session to feature minority meats like lamb or goat or meat alternatives that people are not as familiar with but are tasty and worth exploring, and tie them to promos. And feed travel desires by exploring world cuisines.
Capitalize on the home-cooking trend. People are cooking and grilling more these days, including singles, millennials and Gen Z consumers, who, pre-pandemic, may not have felt it was worth it to prepare an entire meal or grill an expensive cut of meat for themselves. They're willing to try but may not know how. Hire an outside expert, such as an influential blogger, to host virtual classes on various cooking and grilling techniques and using unconventional meats and other ingredients. Because consumers are seeing lots of in-kitchen cooking demos these days, bonus if the instructor can shoot the class in a more engaging environment such as over a campfire or on a grill at the beach.
Subscribe and receive the latest updates on trends, data, events and more.
Join 57,000+ members of the natural products community.
You May Also Like
---