Weigh in: What pricing strategies will be most effective this year?
Weigh in: What pricing strategies will be most effective this year?
In today's fiercely competitive retail landscape—with chain supermarkets and a variety of big players creeping in on the natural and organic market—independents must be strategic, smart and nimble on pricing to maintain solid footing.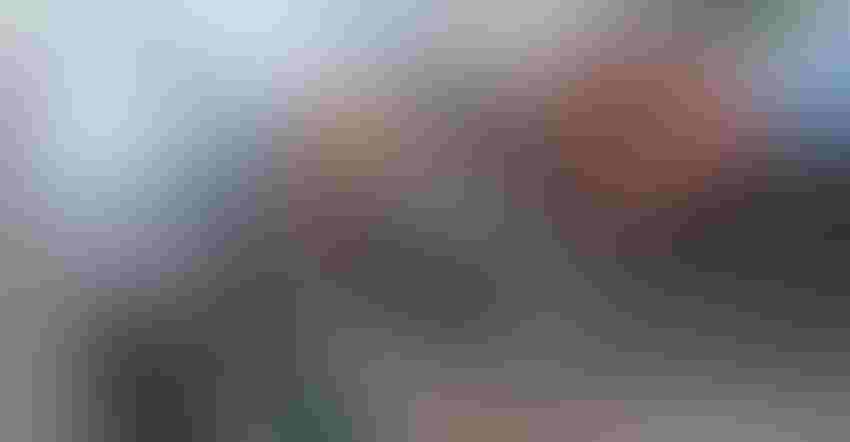 Pricing has always been complex. But in today's fiercely competitive retail landscape—with chain supermarkets, Costco, Amazon and other big players creeping in on the natural and organic market—independents must be strategic, smart and nimble to maintain solid footing. While there is no one-size-fits-all game plan for pricing, there are several key factors and schematics to consider when determining the best strategy for your store. We gathered some great advice from one veteran retailer and two expert consultants to help you chart your course.
Retail consultant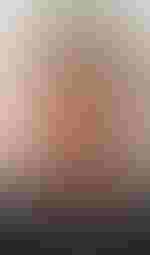 David Marcotte
senior vice president of cross-border retail at Kantar Consulting,
Tucson, Arizona
Know that pricing is psychological. There are some interesting psychological aspects to pricing that retailers should pay attention to. First, there is a change in behavior when people pay by cash, credit or proximity (Apple Pay, etc.). Proximity payment is less price sensitive—shoppers just tap their phone and may not even look at the receipt. Second, convenience has become critical in determining price. For example, Uber offers a more convenient alternative to taxis, and if you ask people how much they spend on Uber, they have no clue. The closer you get to the service, and when you take the friction out of payment, price becomes irrelevant, within reason.
Don't price-match with the big guys. The notion of offering a one-to-one price with the big competitor nearby is pretty much dead—Walmart killed it. Matching Walmart prices is a great way to go out of business. That said, you need to be aware of Walmart's and other competitors' prices on products that have high awareness. Can you stay within 10%? If not, what price won't make you come across as too expensive? If you don't stay within a certain range of your competitors' prices, it has a halo effect: Shoppers will view your entire store as too expensive.
Be smart with private label. There is no such thing as a price, only price in context. If you're offering private-label flour to highlight value but don't place branded flour next to it, then the private-label flour's price has no context. I believe the private label needs to be about 30-40% cheaper. If there is less differential, it's too expensive. People will perceive that it doesn't make up for the value of the branded item.
Natural industry strategic advisor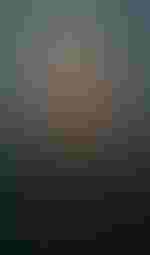 Daniel Lohman
owner of Brand Secrets and Strategies,
Littleton, Colorado
Remember, price isn't everything. Brick-and-mortar retailers fear online retail and other competitive threats. Because of that fear, which I think is misguided, there is a myth that price is the only sales driver. This isn't true. Yes, all competitive threats put pressure on retailers to lower prices, as do distributers and brokers. If price were the only driver of sales, then decadent and luxury items would be declining in sales—they are not.
Play up quality and value. As an industry, we don't do enough to celebrate quality. Natural and organic brands should never apologize for using premium ingredients. Organic products cost more, and besides, they are what your clientele wants. This industry also drops the ball on value. If you offer good value, then the price isn't too high. For example, if I eat cheap bread, I'll be hungry again very soon. But if I eat organic bread that offers more nutritional value, I'll be satiated a lot longer. That's what our industry needs to focus on.
Price ubiquitous products fairly. Every independent sells items consumers can find at any store. Price those products strategically to compete—not the same price, but a fair price. Let's say you charge $4 for a half-gallon of Horizon Organic whole milk and $3 for another whole milk. Any customer looking for Horizon will say that's a fair price. It doesn't matter whether you have a cheaper option, because they want Horizon's quality. Use these items as leverage to build the perception that you are fair. Other products may be more expensive, but shoppers won't mind because they see you as fair and appreciate your unique, high-quality selection.
Retailer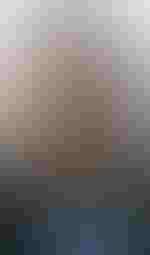 Kathy Andrew
marketing director at Nutrition Smart,
a six-store natural products chain based in Palm Beach Gardens, Florida
Look beyond MSRP. In the past, MSRP was an important factor, but now I believe it's fictitious. Our customers, especially with supplements, price-check against Amazon. If they see that I'm asking $10 more for a product, then they might think everything in my store is $10 more. In that way, premium products can be a liability. If a brand doesn't police this, we can no longer afford to carry their products. Rather than MSRP, I want to know how much a product will cost me, what brick-and-mortar competitors charge and what it sells for online.
Encourage brand partners to bend. I haven't taken brands off the shelf yet, but I've been close when their products are sold online and at mainstream competitors for significantly less. You can try to explain to customers that another retailer offers only four SKUs while you sell 20, and that you've supported this line since the beginning, but they only care that you're $10 more. This is where you rely on your relationships and hope you're in a good negotiating position. Recently, I said to a brand, "Listen, I have a million gummies, so if you can't give me a discount, I'd rather not carry yours." They said OK and extended my discount for that product. This is where you see who your true brand partners are.
Test and assess new strategies. A few years ago, we tested a new strategy of offering the "best price in town." We didn't see an increase in sales to justify our lower prices. This strategy might work for another retailer in another market, but for us, the benefit wasn't enough to offset the losses. And if you're going to devote all the time and effort to a project so complicated, it has to really move the needle on sales.
Subscribe and receive the latest updates on trends, data, events and more.
Join 57,000+ members of the natural products community.
You May Also Like
---