What makes the highest scoring Certified B Corporation stand out
What makes the highest scoring Certified B Corporation stand out
Rebecca Hamilton shares how Badger has become an industry leader.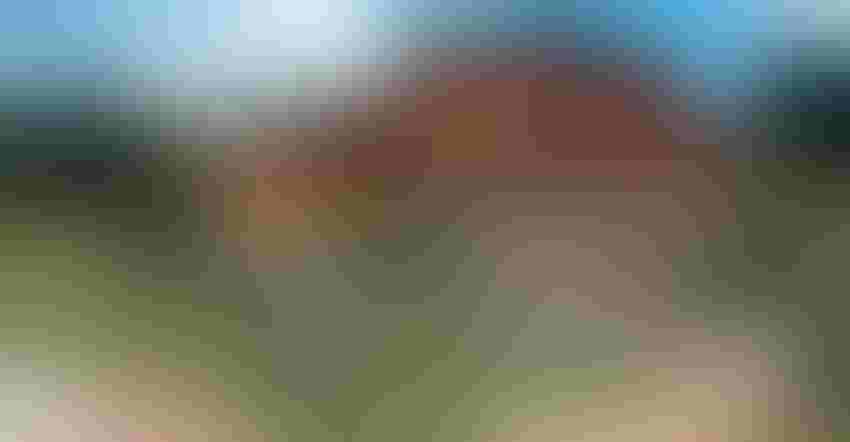 When it comes to natural body and skincare, the name Badger has become synonymous with being a socially and environmentally conscious company known for organic products likes its famous Badger Balm.
Sixteen years after the family-owned and -operated company began in Gilsum, New Hampshire, W.S. Badger Co. opted to become a Certified B Corporation in 2011. Since then, Badger's B Impact Score has gradually risen to the top 10%, earning a score of 141.2 in 2018 with "Best For the World" and "Best for the Environment" recognitions out of more than 2,000 Certified B Corps.
We caught up with Rebecca Hamilton, family owner and co-CEO of Badger, to find out what it takes to become one of the highest scoring Certified B Corporations.
How does the B Corp Certification process work?
Rebecca Hamilton: There are three parts. First, you take a 200-question B Impact Assessment and must score at least 80 out of the 200 points. That might seem low, but it is really rigorous. Most companies that try for the first time won't even score close to 80. Even getting 80 points shows you're really doing a lot of things. The reason they have up to 200 questions is they want to give flexibility so there's a lot of questions that may never apply to you as a business, and other ones that are aspirational that you can work toward.
What happens next?
RH: If you get above 80 points [and additional discussion isn't required based off the disclosure questionnaire], you sign a declaration of interdependence that shows you're joining this community and focused on creating this new sector of the economy where business is a force for good. Then, you legally commit to rewriting your articles of incorporation to include your social and environmental mission. In some states, you can do this through becoming a Benefit Corporation [also called B Corp]; in other states you can't. If the legislation hasn't been passed yet, you can still rewrite your articles of incorporation.
So you can be a B Corp, but be not a Certified B Corporation?
RH: Yes, but if you're a Certified B Corporation, you have to be a Benefit Corp. If you incorporate as a Benefit Corp, you may use one of several different third-party standards [such as Global Reporting Initiative, Good Guide Company Ratings, Food Certified Alliance] to measure your impact. One of these third-party standards is the B Impact Assessment, the tool used to measure your impact for the B Corp Certification. 
Can you explain how all these entities play a role?
RH: B Lab is the nonprofit organization [headquartered in Berwyn, Pennsylvania] that facilitates the certification process. There is a third-party board [B Impact Assessment] that creates the actual certification. So B Lab doesn't create the certification but they administer it. They run the impact assessment, support states that pass Benefit Corp legislation and create the data for the GIIRS impact rating.
What makes the highest scoring Certified B Corp stand out?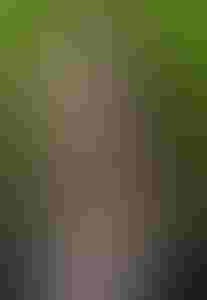 RH: One of the things that I see consistent among really high scoring B Corps is they're not just doing it as a certification. They're really using it as a tool to be a better business.
We've incorporated into our operations in the way we run our business. A lot of times people ask me, 'How do you manage all the work of during certification process?' While the actual certification process does take some work, it's how do you manage the work of being a mission-driven business? And if that's something that's important to you, then all the things that are in the impact assessment are just best practices that can help you move forward.
What's been challenging for Badger?
RH: We thought of ourselves as a social/environmental mission-driven company. But we realized we weren't measuring any of our environmental impacts; we couldn't create goals for making improvements because we didn't have a baseline.
We started measuring our waste, our energy, our water. When we did our waste audit for the first time, we realized we had a lot of waste in diapers because we had a child care center. Who would have thought, right?
Then we saw a bunch of waste in cardboard, which we're able to reuse by sorting, sizing them and shipping products back out in them.
We saw a bunch of waste in the cleaning oil that came from our products. We were making balms, cleaning the equipment with organic olive oil and sunflower oil, and then putting barrels outside to be collected as waste. We started our 'Save Every Drop' program. We started calling it rainbow oil instead of sludge, recorded everything in our waste oil, and now we're making outdoor citronella candles out of rainbow oil, citronella and beeswax.
When we brought sunscreen manufacturing in-house, we saw our waste go up, so we found an industrial composting facility that was able to turn it into compost and soil.
How have you been able to continue improving your score?
RH: Every two years, the impact assessment is made more rigorous. If you become a Certified B Corp and pass your 80 points and do nothing and try to recertify in two years, you're likely to no longer pass. It requires businesses to improve and follow best practices. You have to work at it.
What advice can you give?
RH: Starting the impact assessment can be overwhelming, but it's a really valuable tool. Engage in the larger community. There are regional and annual leadership conferences. If you're a small business struggling to do the assessment, a lot of local universities and colleges will have students that are interested in the project.
Subscribe and receive the latest updates on trends, data, events and more.
Join 57,000+ members of the natural products community.
You May Also Like
---
Sep 20 - Sep 23, 2023
Natural Products Expo East is the East Coast's leading natural, organic and healthy products event.
Learn More