What to look for in a trade promotion partner – article
What to look for in a trade promotion partner – article
It pays to manage trade spend with a complete solution, but how do you choose the right partner for your natural products brand?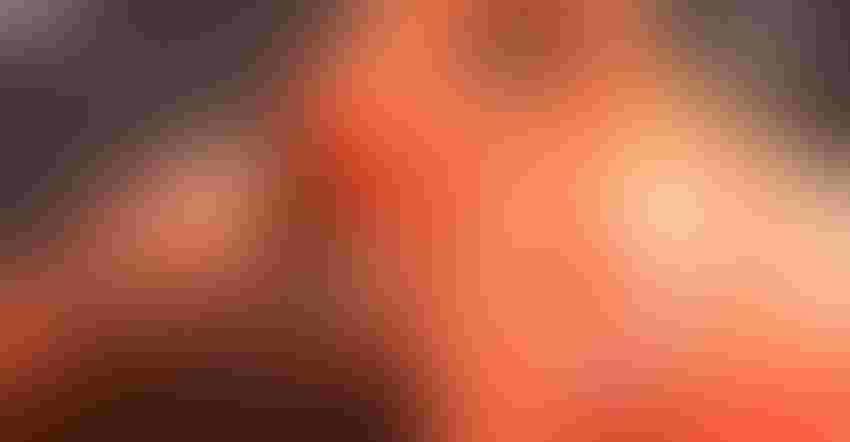 While trade spend is one of the most important pieces of a CPG brand's promotion budget, it can also be one of the most challenging parts of the budget to manage. Trade spend includes retailer promotions—scans, ad fees, display allowances—slotting fees, distributor food shows and promotions that are often built into distributor agreements, OI allowances, as well as administrative charges and late fees amongst other things. In short, it's easy to lose track of trade spend.
In this four-part series, Fred Schroeder, CEO of Adesso—a trade promotion management and effectiveness solution—walks us through the ins and outs of trade spend. Adesso's easy-to-use Flamingo TPE solution is designed to help CPG brands manage trade spend. In the first two interviews, Schroeder shared the major challenges natural products manufacturers can face managing trade spend, and the major benefits that arise from properly managing trade spend. In this interview, Schroeder outlines what companies should look for in a trade spend partner and why it's important to choose the right partner. 
New Hope: Could you please do a quick recap of what we've discussed so far? 
Adesso: Yes, to summarize, we have found that most natural manufacturers are spending a lot more on trade than they think they're spending. In many cases it's due to extra charges, such as upcharges, added fees or additional charges on slotting allowances. The good news is that with the right solution, they can quickly get a handle on it and address those challenges. It's key to be able to turn trade spending into a marketing device and leverage it to assist you in growing your brand and moving your brand forward. This has been the strength of manufacturers who know how to utilize trade for their benefit.
New Hope: What are the benefits of having the right trade spend solution partner?
Adesso: The benefits of having the right partner and a strong solution are that you're going to quickly understand what you are spending at a very granular level. You'll clearly be able to see where the money is going and where you can be repaid. You will also be able to understand how your product is performing and be able to eliminate poor performing SKUs. For example, you may be paying a lump sum for two thousand cases, thinking you're paying $2 per case, and that's how you structured your budget. In fact, maybe you're only selling 400 cases and it's turning out to be $5 per case. That happens frequently.
With the right solution, you can start making your trade spend work harder, which goes in line with leveraging trade as a marketing device. You're going to start getting more value out of each dollar you're spending with the retailer and be able to utilize the same funds to sell more cases. Finally, you're going to start using trade as a strategic device to help grow your product and grow your brand on a go-forward basis.
New Hope: From here, what are the four things a manufacturer should consider when choosing a partner and the right trade spend solution?
Adesso: First, you really should have a partner that has deep industry experience and really understands the category and space. Second, you need a partner with a complete solution. The solution plus the experience leads to success. Third, a partner that's going to work with you day in and day out, week in and week out, then months out to make sure you're successful is imperative. This isn't a piece of software that you're going to subscribe to, get trained on and then go on your way and not hear from your partner again until the next bill comes. The right partner will be someone that's with you every step of the way. The fourth area to understand is that waiting to embrace a solution only means delaying receiving the benefits a trade solution can offer. If you have the right partner and if you make some decisions to do things today, you're going to get the benefits in 2022 and kick off 2023 with a fast start.
New Hope: Can you explain what you mean when you say, 'Adesso has deep industry experience', and why this is important when you're looking for a trade partner?
Adesso: The natural products industry is a complicated category. This whole area of consumer packaged goods (CPG) and natural specialty in general is more complicated than mainstream CPG. Finding a partner that understands the category and has proven experience working with manufacturers, retailers and distributors in this industry will give you maximum benefits to move your business forward.
Experience Within a Partner Organization: At Adesso, the four top people in the leadership team have been in this industry for well over 100 years combined — our development team has similar tenure, too. This team understands the business inside and out. We've worked with brands at the top of the industry and smaller brands, too. The people that are working hands-on with the software and systems are incredibly knowledgeable about consumer goods. Development and our system support is done in-house by team members of Adesso. And lastly, we treat our clients as if they're one of us.

Client Tenure: We have clients that have been with Adesso since the early 2000s and we have clients who have been with us for six weeks. We have everything in between! We're proud to have a group of clients that have lived through all the changes and growth the solution offers and are willing to share their experiences.

Reference Ability: Yes, we have partners that can tell you how we have helped them and how we understand their business. But our clients can also share how they have a say in everything and how we authentically collaborate. Our partners are a vital part of our organization. We don't do any product development without talking to our partners about the functionality that is going to be a part of that development.
New Hope: Along the same lines, when you speak of a complete solution that addresses the entire trade process, can you explain why this is important to a manufacturer?
Adesso: Everything is all part of one system. You no longer have your sales agency or broker partners telling you one set of numbers, another region using another set of numbers, and finance using a third set of numbers. In this solution, everybody works off the exact same numbers as they enter information into the system.
Our solution has evolved from over two decades of client input. We have had clients ranging from billion-dollar companies to two-hundred-thousand-dollar companies that have given input, which we've built into the functionality of the solution. It includes everything from basic information to all the complexities that our clients experience now and will in the future.
New Hope: So as the Adesso Flamingo solution streamlines things for clients, how are Adesso's Effectiveness Services a key differentiator for client success?
Adesso: This involves a few areas.
Rapid Setup: It's not complicated. If your financial system is QuickBooks, it can be set up within a week. With some systems, it might take a few weeks to get systems to talk to each other, but we make it work!

Training: So many of our clients have a staff with a limited CPG background, which is not a problem. We train on best practices through a crawl, walk, run approach to avoid overwhelming our clients. It's a phased approach, where you learn and grow. The best part is that clients don't have to worry about any administration within the system. If you need to add or change a user or reopen a deal, you simply send us an email and we take care of it for you. If you are approaching your new fiscal year, as many of our clients are starting to think about 2023, we'll send you the five or six pieces of information we need from you well in advance so when your team is ready to start planning, the system is ready to go.

Live Conferences: This is something that many of our clients really enjoy. These are viewed by our clients as huge, significantly productive events. We get together and debate and determine how to improve the solution next and we address best practices and industry issues.
New Hope: Sometimes companies will say they're going to wait and use Excel or even develop an internal solution versus using a solution partner. What are the advantages of acting now, and what should potential clients keep in mind?  
Adesso: The bottom line is it becomes a huge time saver and improves the trade effectiveness primarily with the annual planner. Having a standard solution that covers all the complexities of the industry is an advantage right away. You'll get an immediate return on investment. You will know right off the bat where your money is going, where it shouldn't be, and where the 'low hanging fruit' might be. This makes it easy to make changes in promotional strategies. It's a standard solution, meaning it's the same system that a smaller business would use, and it grows with the company as they continue to become more sophisticated. With the Adesso Flamingo TPE Solution, our clients have opportunities to learn from different groups within Adesso, and benefit from the knowledge garnered from other clients within the community. Additionally, sales agencies and broker partners are very familiar with Flamingo and, quite frankly, they love it!
While the Adesso Flamingo TPE solution is a standard solution, there is an incredible number of ways to customize it for your needs. For example, there are significant levels of security, so you can choose who has access to what information. We offer automated workflows for everything from deductions and check management to automated approval levels. There's significant ease of use within this solution that you can't attain if you're building it yourself. It takes 90 percent of the administration right out of the sales and broker partners' hands and allows them to spend more time figuring out what was working and what was not. You will immediately have financial accountability at every level in your organization based on the hierarchy structure of the software. You'll know what you're spending by SKU, if you want to break it down to that level, by promoted group, or by region. If you have different sales regions, you'll know it by customer at any level. You'll also eliminate administrative time and save with our Boardwalk distributor deduction settlement part of the solution. We're leveraging AI, OCR and scan capabilities and we're continually reducing the number of administration hours needed. These are things that you can't do if you decide to build something internally. Quite frankly, it's not something that we've seen anywhere else, and we're adding real value to our clients.
New Hope: So, there are so many reasons to have a trade promotion partner. Fred, what are your key takeaways here?
Adesso: Well, I'd say there are four key points.
Firstly, time savings. You will immediately save time, understand your spending and get a lot of quick wins with this solution right out of the box. If someone started with us today, by the time the leaves start falling in most parts of the country, you're going to be getting major benefits out of Flamingo. You will then have time to analyze how you can grow the business instead of doing administrative tasks.

Secondly, return on investment. You will see an immediate ROI not just with these short-term wins, but with some of the other areas within trade that you can start knocking out in months.

Thirdly, you'll be supported during the entire process. We walk you through the system setup and make it as comfortable as you want it to be. This system is not one-size-fits all—we meet you where you are and are here to support you during the process.

Finally, your life is going to be different if you're using Flamingo. You'll be able to relax; you're going to be doing the things you want to do. You will be happy, and we guarantee it. We do not want to work with anybody that's not getting value out of the system. If you try it and you feel it's too complicated, which you won't, but if you were to, you can stop at any point in time. It's little to no risk on the part of our clients and there's no reason to wait.
Ready to get a handle on your trade spend? Learn more about Adesso Solutions here.
Subscribe and receive the latest updates on trends, data, events and more.
Join 57,000+ members of the natural products community.
You May Also Like
---