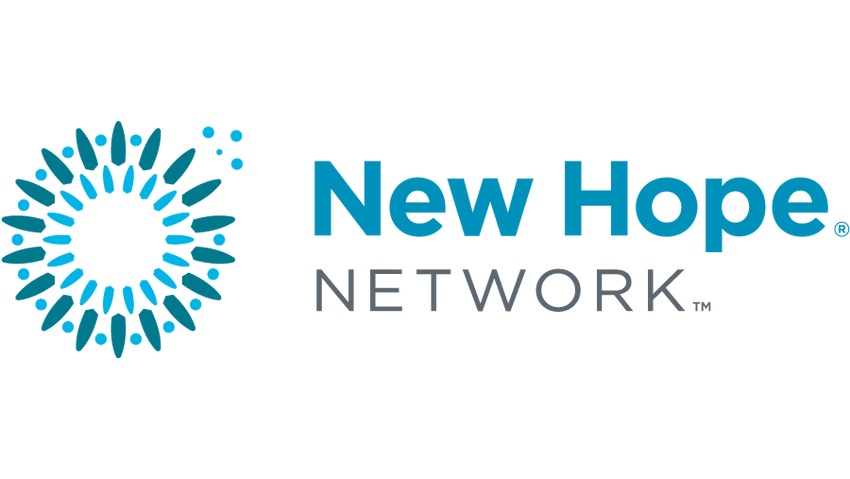 There is an intersection in a residential neighborhood a dozen blocks from the NBJ offices where gardens grow in the yards and medians, creating a patchwork farm of sorts. One of the neighbors leads the efforts, but a tight circle of homeowners offers the space and the water. In return they get fresh food.
And community.
If you needed a true example of sharing nutrition in the so-called "sharing economy" this would be it.
If you needed a robust example of the sharing economy in the nutrition industry, keep looking. Uber delivered flu shots last year, but they're not dropping off krill oil and magnesium.
It's not that nutrition is entirely absent from the sharing zeitgeist. CSAs are a go-to option for locavores and people who care about eating healthy and organic. There are even "cowshares" where people buy into a cow for milk, or meat.
Still the peer-to-peer transactions people see as the primary definition of a sharing economy appear rare in nutrition. There are apps to get a chef into your home and even apps that arrange meals where strangers eat together in a host's home, but that looks more like indulgence than "nutrition." Doctors are making app-arranged house calls in cities like San Francisco and New York (where they actually arrive via Uber), and you can get a virtual consultation with a "health coach" to lose weight with the Rise app. Still, all that really does is take the office and the receptionist out of the equation.
In a world where social networking gives everybody an always-on megaphone and people more than ever make their choices based on peer recommendations, the nutrition industry could be ignoring
an obvious paradigm shift.
This is especially true now. The specter of underemployment—people looking for work or working part time because they can't find full-time jobs—is only just now beginning to fade as the economy inches closer to full employment after the quagmire of the great recession, but real income is still stagnant or worse for most people. Underemployment is down by 1 percent from September 2014, but still a troubling 14.1 percent last month, according to Gallup surveys.  Pew Research reveals that real wages for most Americans have been "flat or falling" for decades. All of this while costs for health care and other new necessities (can we live without cell phones?) have gone up.
So people are looking for extra income and they are looking for bargains. Saving on health care costs has always been part of the value proposition of supplements. That's a bargain too. The opportunity to buy perhaps at a better price from a peer with personal experience and product expertise would be attractive to many, especially millennials whose mistrust of big corporations is only eclipsed by their constant connection to an online social sphere.
Of course, one could call that the multilevel-marketing model, and, in many ways it is, but the MLM image doesn't fall readily into the sharing economy vision. Some MLMs have done a lot to tamp down the "Get rich quick in your sales prize BMW!" proposition, presenting their businesses as an option closer to extra money on the side than a bread-winning mainstay. Still, MLM can feel less like the self-employed halo worn by an Uber driver and more like a sales representative scenario, with distributors hinging their income on recruiting other distributors.
 That's a tangled knot of preconceptions that will be hard to unravel. It's certainly not meeting the level of trust millennials are likely to demand. We like what Healthy Skoop has done with their "uni-level" marketing. The company is taking its meal replacement powder into retail, but they launched the product through "crowdselling." In 2014, co-founder Alex Bogusky told us ""People sell to people, and the people can be anywhere from a gym to a yoga studio to a nutritionist. You don't build a downline. You don't make commissions on somebody else's sale."  In short, Healthy Skoop distributors don't have to sell anybody else on selling..
Is Healthy Skoop the Uber of nutrition?
Probably not. But it's closer than the traditional MLM ideal.
A best vision of nutrition in the sharing economy might be something closer to that yards-and-medians "farm" up the street from the NBJ offices.
Apps like Feastly and EatWith get strangers together to share meals and there are even apps for sharing leftovers (Why let it go bad?). Maybe an app that focuses on food of the healthy variety, in a setting more social than Plated or HelloFresh. Instacart is already closer to Uber than WebVan ever was—independent drivers pick up your food at participating grocery stores and bring it to your house, but it's really just retail with a delivery feature and not a direct-to-consumer operation. We could see a local-sourced meal delivery, prepared or kit, with more choice than a CSA (Kiwi again? Really?), and we could see it networked across the country, but still decentralized. Blue Apron promises straight-from-the-farmer meal kits but they are shipping across time zones. Maybe the meals could be delivered by a farmer/chef in a food truck. The sharing economy vision might speak best for nutrition in a more community/local/personal language.
Indeed, the story of natural products, from organic food to supplements, would be very different, and less bright, without face-to-face encounters. It was staff in independent natural specialty who helped educate and motivate generations of consumers with their expertise and personal touch.
That's hard make happen by mail. Blue Apron and others are doing the right thing and making organic cooking easy. But nobody even sees their UPS driver.
Food is already the easier play in natural products. Taking supplements into not-so-MLM sharing economy space seems a far trickier move.
But it's a move the industry should be thinking about.
There could be something more like a club, not a buyers club, but more like a nutrition/fitness/health support group. No membership dues. No purchase necessary. Less product-centric than Jenny Craig. Get support, some education and the option of buying supplements and nutrition goods direct. Perhaps nutritionists or well-trained health coaches show up. The model is already halfway there. Road Runners Club of America has more than 2,400 local groups. In Colorado alone there are nearly 200 bike racing teams and clubs. A smart supplement company would be experimenting with a sponsorship scenario now, lending support, and learning from, from existing organizations.
MLMs have already been presenting distributors as "health coaches," but often with scant training. Take out the incentives to recruit more distributors (and make that training robust) and a company might find a market of consumers who would flinch at paying for a nutritionist consultation, but would take advice, and product recommendations from their super-fit co-worker.
CrossFit gyms are already selling supplements and that could be closer to direct-to-consumer than retail, but CrossFit will undoubtedly inspire a new boom in bootcamp and other outside-the-gym fitness classes led by independent instructors. Every one of those instructors could be selling supplements. An app to find those instructors? A coupon for a free class and a free sample of supplements?
If there is an app for you to borrow a lawnmower from your friend, where is the app for neighbors to share workouts and workout equipment in their home gyms? And why isn't a supplement company building that app? Put the click-for-a-sample button right next to the click-to-buy screen.
Maybe it seems like small potatoes.
And maybe Uber is overvalued at
$50 billion.
In June, a Bank of America analyst reported that there is a $450 billion market for services that could be disrupted by the sharing economy. Nutrition is not a "service" per se, but there is service involved in the sharing of knowledge. And in that act of sharing there is most definitely room for a purchase point.
Sharing knowledge and expertise, and really "sharing" it with no cash trading hands, is the realized tech-topia of  TimeRepublik, an app and site that matches people with talents and skills with people who need those talents, and, in turn., trade their own skills in an exchange based on time and not money. TimeRepublik's site describes it as peer-to-peer platform with over 100,000 talents shared in more than 110 countries around the world."
That, in many ways, is the true and full promise of the digital age—people sharing knowledge and service instead of cute
kitten memes.
It's also a piece of the future of commerce. People still expect a relationship and a reserve of expertise in the aisles of the best-run natural grocers, but with mass taking bigger and bigger bites out of natural retail, those aisles could easily shrink. Supplements could lose a shop-apron legion of nutritional evangelists that helped build the industry. Could somebody build a force like that in the sharing economy? Maybe. Maybe not. They should definitely try. In-person relationships outside of retail could capture consumers who might never wander into an independent health food store. In nutrition, MLM has the best shot at that. It's why new products get discovered and launched in that space.
But the industry should be thinking beyond the MLM model. So many models in the industry need updating.
Uber was founded six years ago. The company expects $10 billion in revenue for 2015. Taxi and limousine services in
the United States should post $16 billion this year. Uber targets $40 billion annual revenue 10 years from now.
The old models still run.
But the new models sprint.
And they do it by sharing. 
Subscribe and receive the latest updates on trends, data, events and more.
Join 57,000+ members of the natural products community.
You May Also Like
---