Why Down to Cook offers nutritious, easy-to-cook fare at a Hamburger Helper price point
Why Down to Cook offers nutritious, easy-to-cook fare at a Hamburger Helper price point
Here, CEO Trishna Saigal discusses how gluten-free, soy-free, plant-based food can be made accessible for everyone.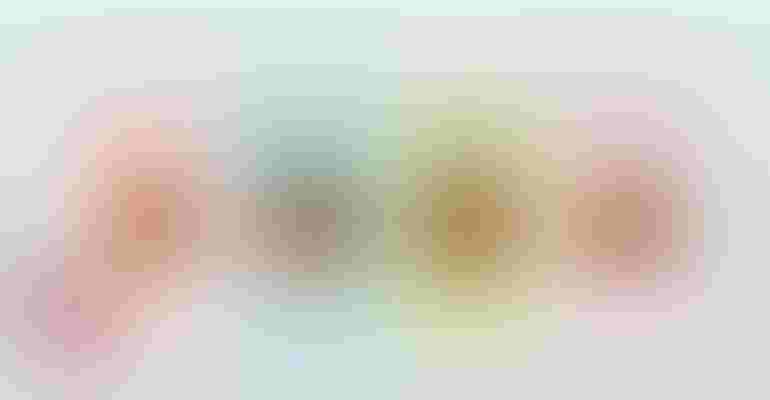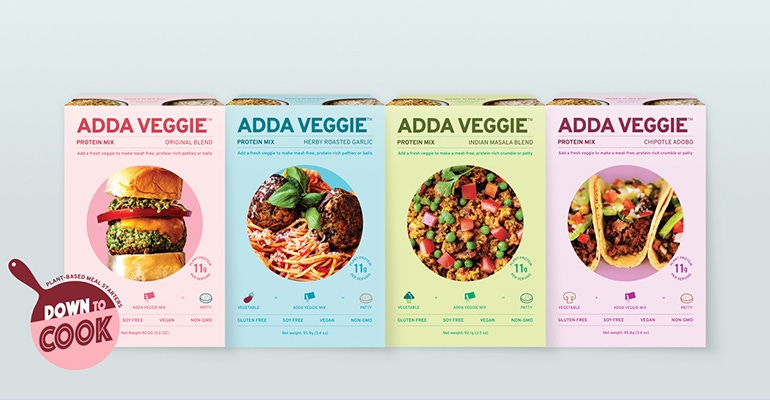 Cooking at home every day during a pandemic is hard. Making these meals healthy, veggie-forward and inexpensive meals can be even harder. But Trishna Saigal, CEO and founder of Down to Cook, which makes plant-based meal starters, is up for the challenge.
After initially focusing on foodservice, Saigal reinvented her company when COVID-19 hit and pivoted to make her company relevant and directly connected to consumers' needs as her corporate catering and restaurant accounts evaporated.
"Cooking from scratch is not an option for a lot of folks because it takes too much time," says Saigal, a 2020 Pitch Slam at Spark Change Rising Star winner.
Saigal launched her company in June 2019 and relied on her background as a food product developer to create a non-GMO boxed meal kit.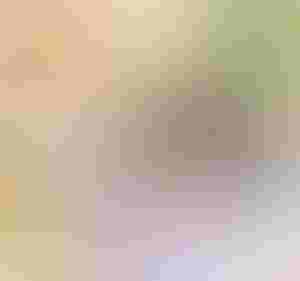 Consumers can add vegetables, like riced cauliflower or broccoli, to Down to Cook's Adda Veggie Protein Mixes that are made from pea protein, psyllium husk and organic corn meal. Mixed with olive oil, the mix then morphs into a crumble perfect for tacos, veggie patties or vegan meatballs.
"I give people just the essentials and they use vegetables to make their meal fresh and healthy," she says.
Saigal (right) is quick to point out it's the same methodology used generations ago by traditional boxed cake mixes.
"They didn't have to make you add an egg," she says. "They could have put in a powdered egg in the mix. But the behavior of cracking an egg and putting it into the mix makes people feel more like they are baking, right?"
It's a concept more people are buying into. Over the past few months, Saigal has launched Down to Cook's Adda Veggie boxed mixes on Amazon, Good Eggs and several other vegan-friendly platforms, in addition to ramping up direct-to-consumer sales on DownToCook.com. She's also in KeHE's emerging brands program.
Saigal says her gross margin is approximately 43% on direct sales and 28% on Amazon, with about two-thirds of the revenue coming from e-commerce. She also sells in 40 specialty retailers through several small distributors.
With a $6-per-box price point, plus the cost of a fresh vegetable, Saigal likens the product to a healthier take on Hamburger Helper. "If you compare us to Hamburger Helper, which retails for $1.50 but then you have to go buy the ground meat for $6, the total meal cost is also $8.50," she says. "We're the same price, because Adda Veggie was designed to be affordable."
Below, read what she has to say about finding success this year and what's in store for 2021.
How have you been able to shift from being a foodservice-focused company since COVID-19 hit?
We spent a lot of time this summer getting set up on e-commerce marketplaces. We launched on Amazon. One of our big wins was launching on Good Eggs, and we are going to be launching in their meal kits in January. We've also working on being on other platforms where people can buy a veggie and other things they need to make a meal, like Vegan Essentials, Billions Vegans and GTFO It's Vegan. We've really seen that take off in the last quarter. It took a little while to do the pivot, but now that we're all set up on different platforms it's helped our business a lot.
How did you figure out which platform to pick?
About half of our customers are vegans who are excited about a whole foods-based product that is also free from soy and gluten. So, we picked the platforms where there was mission alignment and a good chance of reaching our target customer base.
What has been the key to your success?
Getting people to try Adda Veggie has largely been word-of-mouth. When we were able to interact directly with folks, it was easier to tell people what they could do with it and how they could incorporate vegetables; I really miss that in-person interaction. When we were doing events and demos, it helped us connect with early adopters who are still loyal users and tell their friends. Now we are working with influencers to get people to interact with us through social.
What do you look for in an influencer?
We want to show how to make vegan cooking accessible and we want to be a diverse and inclusive brand. So I look for influencers that are doing that. Vegan, POC cooks and people who help show people different ways to eat vegan food from different cultural cuisines and backgrounds to show the variety of ways vegan food can look. For example, I like to make keema (Indian-style ground meat) but I make it with cauliflower.
How are you engaging influencers?
If we like what an influencer is putting on their own platform, we send samples and try to engage with them. They usually share through a story post and tag us so that it feels more personable. We started working microinfluencers who have less than 10,000 followers and are really passionate about what they are doing. We started about a month ago. We haven't done a paid effort, but we are looking at using a unique discount code for each specific influencer so we can be able to know what is happening and track sales.
How many influencers are you working with?
Right now we are working with 10 influencers, but we are reaching out to another 10 this week. We do it in waves so I can make sure I can actually engage with them.
What's something else that has surprised you but helped your business this year?
I did Imperfect Foods' podcast. It was a lot of fun and got us a lot of visibility. The host [Riley Brock, associate creative director for Imperfect Foods] was awesome. He asked a lot of great questions. After I did the podcast I just got an influx of sales. I didn't realize it had aired at first, but I kept asking "Where are all these sales were coming from?" Then I realized it was connected to the podcast. They have a really engaged audience. They also featured us in their newsletter, and that helped as well.
Why do you think the plant-based movement is gaining so much momentum right now?
A lot of people are focused on how to stay healthy and keep their immunity high, and they are cooking a lot more at home. It brings a lot more awareness in terms of what you're eating when you're cooking more often. And it's building on the clean label movement. People want to understand everything that's in their food products. It's a movement that's been happening, but with COVID-19 people have become hyper aware of what they're eating.
What else is on tap for Down to Cook in 2021?
We were accepted into KeHE's emerging brands program and going into distribution with them into natural retailers next year. Earlier this year was a transition phase, but now we've got some great prospects and we're doing well despite the ever-changing environment.
We are working with Zero Grocery, the plastic-free, zero-waste grocery delivery service and will launch with them in January. It's a really cool platform because they sell everything in glass jars or recyclable packaging. They are going to take our mix and put it into jars so when people order it they give the jars back and there is no waste in the whole process.
I'm also working on three new ways to use the crumble; one is for breakfast instead of using a sausage patty on your sandwich in the morning.
Subscribe and receive the latest updates on trends, data, events and more.
Join 57,000+ members of the natural products community.
You May Also Like
---