Why upcycled food is the future of clean label
Why upcycled food is the future of clean label
Claire Schlemme of Renewal Mill is addressing our food waste problem, starting with this unique ingredient.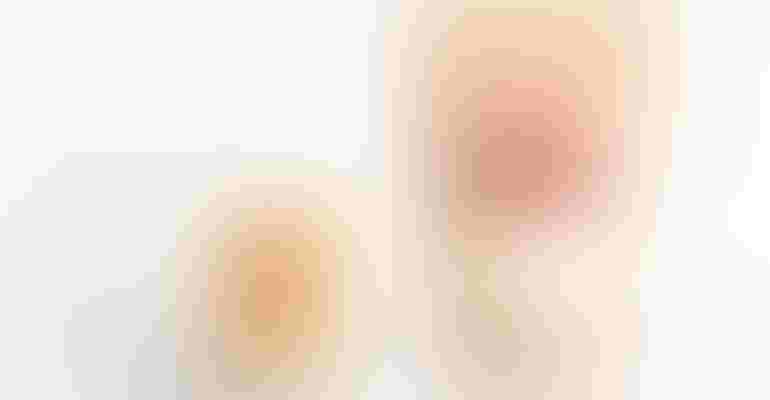 Have you ever considered eating soybean pulp? Probably not. But, Claire Schlemme of Renewal Mill is on a mission to bring this (okara) and other upcycled byproduct ingredients to the mass market.
Schlemme, a former organic juice company founder, is now CEO of Renewal Mill, a food waste reprocessing venture that upcycles fibrous byproducts from food manufacturing into high value end-use goods. It is estimated 30-40% of food in the U.S. food supply goes to waste, and Renewal Mill is tackling this huge issue from a unique and delicious angle.
We caught up with the industry pioneer to discuss the importance of upcycling food byproducts, how sustainability plays a role in the company and what drives her to continue this work.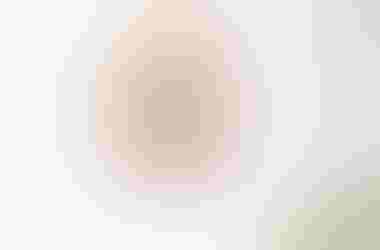 Why is Renewal Mill focused on upcycled byproducts?
Claire Schlemme: After coming face-to-face with food waste when I co-founded Boston's first organic juice company, I was searching for a solution at the intersection of sustainability, food and affordable nutrition. After realizing the scale at which byproducts are produced during food manufacturing, it was clear that byproducts are a perfect raw material for creating new ingredients and food.
With more than 6 billion pounds of fibrous food waste generated each year in the U.S. alone, the opportunity is massive to keep nutrition in the food system. Upcycling is an important part of the solution and we created Renewal Mill to build this new category of food.
How did you first discover okara, and what makes this ingredient stand out?
CS: I discovered okara after talking to Minh Tsai, the CEO of Hodo Foods, the third largest tofu manufacturer in the U.S. Okara was very analogous to the pulp that I was familiar with from my juice venture. Okara is the soybean pulp leftover after "juicing" soybeans to produce soy milk. Okara flour is an extremely versatile ingredient that can add flavor and nutrition to a wide array of products, from crackers to pasta to beverages. Because of its light color and neutral flavor, it's remarkably easy to use. As such, it's a perfect first ingredient for our portfolio of upcycled ingredients to show just how functional this class of ingredients can be.
Sustainability is a core focus of Renewal Mill. How does this translate to your supply chain?
CS: Renewal Mill's mission is to reduce food waste so the company is fundamentally built on the concept of sustainability. It's important to us that we infuse this ethos into all of our decision making. We are committed to a plant-based branded product line and carefully consider the sourcing of the additional ingredients we use. For example, our cookies contain palm oil, which we purchase from a Latin American producer who was the first in the world to receive the most rigorous sustainability certification. Beyond our supply chain, we wrap earth-friendly choices into the everyday workings of our business—from composting at the office to offsetting our work travel.
What drives you to do this work?
CS: I've always been passionate about food and the environment. As a child, I enjoyed them as separate things—cooking shows in my kitchen and building forts in redwood trees. After surviving cancer in my early twenties, I became aware of how intrinsically linked the two are and set about using food to support a healthy environment.
The fact that our food system is remarkably inefficient adds another dimension—that of affordability and access. There are win-win-win opportunities where we can use food that would otherwise go to waste as a source of affordable nutrition. It is this interplay of food, sustainability and nutrition that drives me to find a unique solution that addresses multiple challenges.
What's next for Renewal Mill?
CS: So much! This year we're focused on securing and growing our okara production to meet demand. Simultaneously, we are working with new byproducts to assess viability and market fit and ultimately identify our second commercially available ingredient. And finally, we're expanding distribution of our branded product line to bring okara to new markets and help us spread the word about this amazing new ingredient.
What advice would you give other natural product entrepreneurs who are curious about using upcycled ingredients?
CS: Give them a try! The benefits of upcycled ingredients are many and are perfectly aligned with growing consumer demands for better nutrition, increased transparency and cleaner labels. They tend to be nutrient dense, can help solve functional obstacles and have lower carbon footprints than traditional ingredients. They are often cost competitive since they are sourced from low-cost or no-cost inputs.
Upcycled ingredients are fantastic hero ingredients that can differentiate end products and provide interesting stories for food marketers. Upcycled food is trending and we see this as a perfect moment for both food producers and consumers to do good through the more efficient use of food.
Don't miss your chance to see Claire Schlemme and nine other semifinalists share their brand stories at the Natural Products Expo East Pitch Slam on Sept. 11, 2019!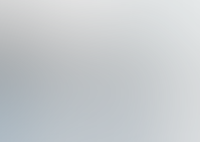 Natural Products Expo East Logo
Think you're ready to hit the big stage?
Apply
by Friday, Aug. 2.
What:
Natural Products Expo East Pitch Slam
(open to all badges)
When:
 5-6:30 p.m. Wednesday, Sept. 11, 2019
Where:
 Hilton Key Ballroom
Subscribe and receive the latest updates on trends, data, events and more.
Join 57,000+ members of the natural products community.
You May Also Like
---