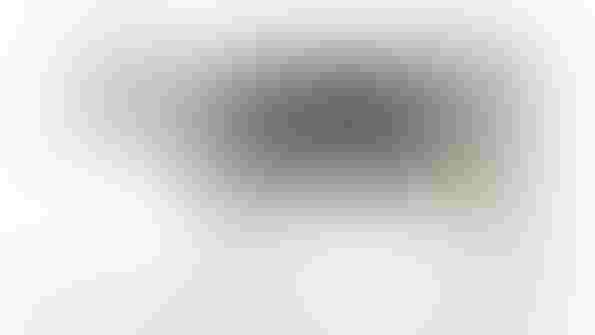 To put it simply, when it comes to explaining the Produce Traceability Initiative (PTI), it's all quite complicated. But that's not going to stop me from presenting you with a primer that you'll find palatable.
Launched in 2008, the Produce Traceability Initiative is a voluntary, fresh produce industry effort that has as its goal helping the industry maximize its tracking and trace procedures. Industry participants cover every segment of the produce supply chain—and that includes those responsible for the fresh produce that appears on natural retailer's store shelves.
The intent of this voluntary initiative is to garner cooperation between growers, shippers, packers and retailers—before big government sticks its nose in the business with all the rules, conditions and herculean hoops often required by federal regulators.
Noble recall
With a national industry that processed about six billion cases of produce last year alone, there are plenty of places along the supply line for things to go wrong. But with a good tracking and tracing system in place, the speed and efficiency of the supply chain is greatly enhanced. And perhaps more important, products that must be pulled due to a recall become much easier to find, which protects the pocketbook of those in the industry and of most significance, the health of consumers.
What that means is that "recall" isn't as fearful a term as it once was. With an accurate tracking system in place, the industry doesn't have to toss out the baby with the bathwater. What gets tossed are questionable items specifically identified in a traceability search. The rest of the produce continues unmolested on its way to retail shelves.
Big players, big moves
It's been five years since the industry began tracking produce from its point of origin to the retail store where consumers purchase it. In that time, the industry has seen 25 percent of produce cases equipped with PTI labels.
And, effective Nov. 1, Wal-Mart and Sam's Club have informed their suppliers [PDF] that all fresh produce delivered to a distribution center will be required to contain standardized case labels that are consistent with PTI's best practices. That, by any standard, is quick action. And the fact that it was initiated without government edict makes the progress all the sweeter.
Ah, you say, this all sounds well and good, but my natural product is far from the realm of having anything to do with fresh produce. That's probably a good point, but consider this: This traceability initiative has the backing of several major industry powerhouses—Produce Marketing Association, United Fresh Produce Association, GS1 US and the Canadian Produce Marketing Association. And what that will ultimately mean to manufacturers and suppliers is a precedent that will see your customers expecting an accounting of traceability in other aisles of the store, not just in the produce section.
Transcendent transparency
In fact, the day will come when traceability will emerge from the case and onto the item, with many manufacturers already leaping over case-level traceability by providing access to valuable information via quick response code (QR Codes) and dynamically-generated URLs on topics such as recipes, information about sustainability practices, geo-location data for where exactly product ingredients were sourced from, and more.
As you can probably see, traceability closes the gap between "grown locally" and everything else, because it strikes right at the heart of one of the natural retailers biggest selling points—helping the consumer know exactly where their food is coming from. The days are numbered for those natural product retailers that claim to be the only ones concerned about safety and traceability when touting their locally sourced merchandise.
When someone with the clout of Wal-Mart's own senior director of produce firmly seated as co-chair of the PTI Leadership Council, those same natural produce merchants find themselves scratching their heads, wondering how on earth the big box stores became so eco-responsible seemingly overnight.
6 natural retail to-do's
But it didn't happen overnight, and if you're reading this and wondering how you can leverage all of this traceability stuff as a natural products retailer, here are some tips. And if you're not a retailer, but instead manufacture items that are sold at natural product-focused retail stores, share these tips with your retailing brethren:
Ask your fresh produce suppliers if they're participating with PTI. If they aren't, find out what their plan is for getting onboard.

Use the Produce Traceability Initiative as an opportunity to educate your consumers about the benefits of traceability.

Start a small "Traceable" section featuring products marked with QR Codes and custom URLs that allow the consumer to learn more about the particulars of what they're about the buy. Once in place, alert the local media about your role in educating local consumers and receive local press for doing so.

Train your staff to be helpful with consumers interested in using traceability tools, such as smartphone apps that scan product packaging for calls-to-action that grant access to additional information.

Don't assume everyone who's scanning something in your aisles is "showrooming" (i.e., searching online for a better price for the items found in your store).

Make sure your store offers Wi-Fi (in the years to come, this will become more important). And while you're at it, don't make consumers jump through too many hoops to get onto your Wi-Fi network.
By doing your homework and learning how the Produce Traceability Initiative works—and then implementing the program as necessary in your store—you can go a long way toward making supply chain and item-level traceability a tool that works to your and your shoppers' benefit.
Subscribe and receive the latest updates on trends, data, events and more.
Join 57,000+ members of the natural products community.
You May Also Like
---