3 brands get creative with alt ingredients for pastas and noodles
3 brands get creative with alt ingredients for pastas and noodles
As more companies diversify their ingredients sourcing list, here are some sustainable, plant-based options to consider.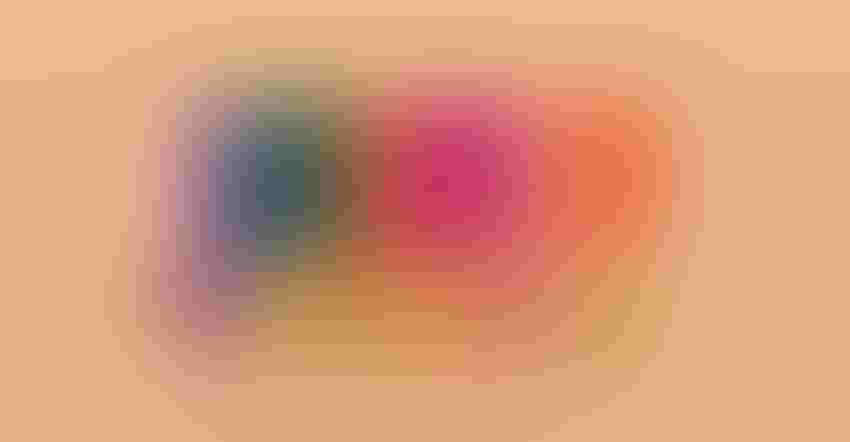 As a growing number of consumers seek healthy, protein-packed, nutrient-rich foods, many are turning to plant-based pasta. Most offer a lower glycemic index and fewer carbs than the traditional options of pasta. Many are gluten-free, vegan and use fewer ingredients.
"Pasta has always been a comfort food, a product that's consumed in large volumes by American consumers," says Michael Algazi, chief revenue officer and executive vice president, sales and marketing for Solely, which has won three NEXTY Awards for its natural products. "If you can replace some of that volume with something that's better for you, I think that most consumers are going to go in that direction."
This is far beyond the early days of chickpea pasta, when Banza skyrocketed to success after its launch in 2014 to become one of TIME Magazine's "25 Best Inventions of 2015."
Many brands have come into the marketplace since then, and a variety of ingredients are being used as plant-based replacements, including red and green lentils, green and yellow peas, corn, quinoa, rice, pumpkin, sweet potato, zucchini, cauliflower, black beans and edamame.
"We've seen a lot of vegetables being used as replacements," Algazi says. "What's important to realize is consumers are all about flavor and experience. Yes, you can have functional benefits and better-for-you products, but if it's not also delicious, it's not going to work." 
Many companies, like the people who purchase their natural products, now want more flavor, better textures and creativity. Consumers are seeking cleaner products with few ingredients, without added sugar, sulfites without preservatives, or anything artificial, Algazi says. They also want products that are certified gluten-free, Kosher, non-GMO, high in protein and vegan.
"People are looking for something that is low glycemic, gluten-free, that has fiber and other nutrients that are good for you and not likely to generate any sort of immune response," Algazi says.
It starts with sourcing the right products.  Here are three ingredients to watch.
Lupini beans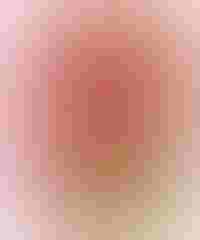 These yellow, flat, round beans (also called lupin beans) are packed with more protein than other popular legumes, such as chickpeas, and are high in fiber.
"Plant-based protein continues to be really important for consumers," says Isabelle Steichen, CEO and co-founder of Lupii Foods, who became a vegan more than 10 years ago. "When I first moved to the States, I was fascinated the only sources of protein I could get in the plant-based space were pea and soy."
After growing up in Europe, Steichen knew the power of lupini beans. "I was fascinated that nobody else knew," she says.
Steichen says lupini beans are "pretty established" in Europe and Australia, where there extensively grown. As a complete protein, lupini beans have all nine essential amino acids for a healthy diet. "It has all the essential amino acids similar to soy, but more protein than soy or any other bean, with way less carbohydrates, and way more fiber," Steichen says.
Last year, Lupii, the female-founded snack startup, launched its line of gluten-free, vegan pasta, which includes elbow, penne and rotini. It's made with four ingredients: sweet lupini flour, chickpea flour, tapioca and xanthan gum. 
Bambara groundnut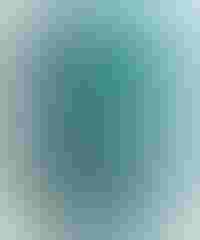 This nutrient-dense legume—also called the BamNut—is indigenous to West Africa as well as Thailand, Malaysia and Indonesia. It's high in fiber and protein, and considered to be a "complete food" thanks to its balanced macronutrient and micronutrient composition.
As a regenerative crop, it's "one of our hero ingredients," says Sabine Schindlbauer, director of marketing and communications of WhatIF Foods, a startup based in Singapore that makes BAMnut Noodles. These noodles are unique in that they are made with a longer wheat flour, Bambara groundnut flour, pea protein, coconut oil, sunflower oil, guar gum, salt, potassium carbonate and sodium carbonate.
The hardy legume is drought resistant and helps rejuvenates degraded soil. A Frontiers in Nutrition report says the bambara groundnut is "relatively underutilized compared with major cash crops," since it is often grown by small-scale, subsistence farmers where women are the major producers. The journal says growing the legume helps diversify agriculture products systems and diet as a "practical and sustainable approach" that would help "improve global food and nutritional security."
"We also do not consider ourselves being 'just another vegan or plant-based company,' but a planet-based company," Schindlbauer says. 
Green Bananas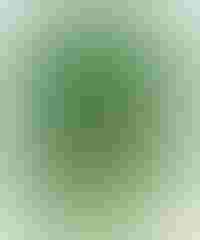 Unripe bananas are high in potassium, fiber and fiber. They also aren't sweet, like ripened bananas.
Last year, Solely launched its organic, single-ingredient Green Banana Fusilli Pasta. This grain-free, sugar-free pasta is an edible alternative to wheat-based pasta because it is gluten-free, low glycemic, vegan and has prebiotic fiber while being high in magnesium and potassium.
Its blackish color comes from the "natural oxidization of the banana," Algazi says, "so, nothing has been added." 
The flavor helped set it apart and win a 2023 NEXTY Award as the Best New Plant-Forward Product. "The banana pasta really tastes like pasta," Algazi says. "It's for people who are looking for a pasta flavor."
Subscribe and receive the latest updates on trends, data, events and more.
Join 57,000+ members of the natural products community.
You May Also Like
---