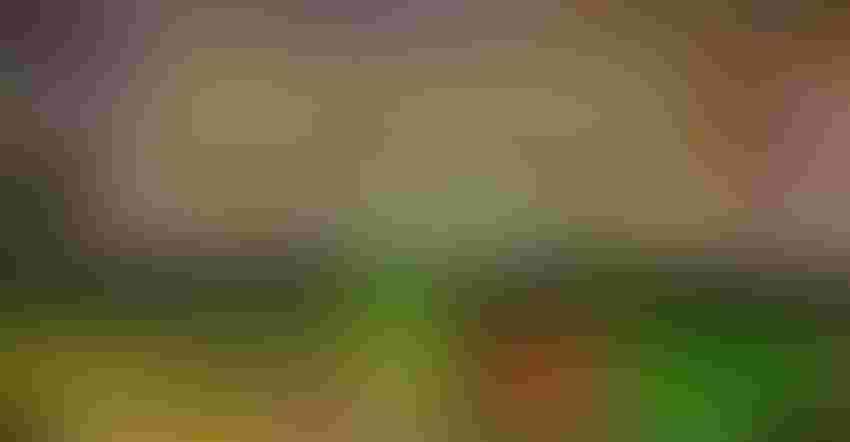 According to the latest numbers from the Organic Trade Association, the organic sector is a healthy one. In 2016, sales in the United States reached about $47 billion, reflecting new sales of almost $3.7 billion—a clear surge, as the food market overall remained stagnant.
Yet despite this good news, a cloud of concern hovers among industry insiders. According to the OTA, it's a challenge to keep the momentum and enthusiasm for organic up, especially now that organic products are becoming more commonplace. And while retailers agree that organic is still very much in demand, newer, buzz-worthy designations sometimes eclipse the standard bearer.
Here are the top challenges the organic market is currently facing, as identified by organic retailers and brands, as well as their two cents on how to solve these issues—and where to go from here.
Clearing confusion
Confusion is still an issue, though perhaps not the way it has been in the past. No longer are consumers unsure of the value of the organic seal or the benefits it brings, but rather, additional seals are muddying the waters.
"I have customers that come to me and ask if an organic product is also non-GMO. Part of the problem is that I'm looking at a can right now with six different seals and certifications on it," says Howard Atsma, director of operations at Harvest Health Foods. "On this particular can, the non-GMO label is the largest and most prominent. To me, the organic label should be on top."
Solution: At MOM's Organic Market, vice president of grocery Lisa de Lima is breaking out the old signage used to educate on organic. "We'll do an end cap that educates on the fact that organic is in fact non-GMO," she says.
Plus, when they develop a private label product, MOM's is committed to minimizing white noise. "If it's organic, we will not put a non-GMO claim on the label, even if it helps sales, because it adds to confusion," de Lima says.
The next step? Getting brands on board. "Right now, they're adding additional certifications to satiate the consumer," she adds. "At some point, we have to get on the same page and say we do not need them all if organic covers it."
Navigating nuance
Many certifications on labels today are very easy to understand: non-GMO, gluten free, local. Organic? Not as simple, says Jeff Barry, president of Boston Organics. "As we all know, organic has to do with GMOs, antibiotics, pesticides, growth hormones—all of that," he says. How can retailers and stakeholders fit the nuances of the organic certification—one of the most stringent and clear-cut around—into a 140-character culture?
Solution: The Organic Trade Association has identified the millennial parent as organic's biggest buyer. On the one hand, they're known for craving sound-bite-style information. But on the other hand, as this group becomes parents—a key driver going forward for organic growth, says OTA—what they also crave is transparency. And organic brands and retailers can offer this in droves.
"Transparency is the USDA Organic certification's greatest asset," says Barry. "The certification is complicated, but there are clear guidelines. Figuring out how to make that information easily accessible to millennials will be invaluable." OTA's consumer survey takeaways? Since millennials use digital sources of information to learn about the products they buy (think online product reviews and blog posts, instead of the commercials preferred by their parents' generation), retailers and brands would be wise to make their information smartphone-friendly, especially because millennials favor phones over other mobile devices and desktop computers.
Retaining buzz
According to Barry, "designations like local and non-GMO tap into current concerns about big business and big agriculture, and the public's distrust of those entities." As a result, while these newer certifications and designations may not take up the market share that organic does, their appeal is timely, leading to more perceived excitement.
Solution: Be relevant, says John Roulac, founder and chief visionary officer at Nutiva, and take a page from the book of social media influencers, who tap into what's going on in the world today. "The organic food movement has to do the same—put out a tweet or Facebook post that resonates," he says. "The reality is that any movement, brand or sector has to make themselves relevant. And the organic movement was very strong, and has some opportunity to reflect and re-energize."
The truth of the matter is that organic is doing better sales- and growth-wise than other designations, regardless of buzz. According to SPINS, sales of products carrying a non-GMO claim grew 7.8 percent over the course of the past year. Gluten-free foods grew about 4 percent in sales. Fair trade foods rose 9.4 percent. Organic? Up a whopping 12.6 percent.
Roulac speculates that soil health might be the topic to keep distracted consumers interested in a tried-and-true label like organic. "This is an inclusive topic, rather than a divisive one," he says. "Everyone's for better soil. Monsanto says they're for better soil. It's a rallying cry that everyone can get behind and can bring a positive light to organic."
New food movements gain momentum
Food movements like gluten free, flexitarian and non-GMO are all relatively new. Millennials, especially, grew up while these eating trends were rising to the forefront. How can organic—a time-tested movement—form the foundation of these newer movements and hold the attention of consumers?
Solution: According to Atsma, it's all about telling a story. New movements rely on this tactic to bring a personal touch to an unfamiliar concept and, ultimately, gain traction. "The organic label does not do that at the moment," he says. "It has to get back to the earth and the dirt and the farm, and the people who are salt of the earth. Shoppers need to know that they're not just getting an awesome product, but that they're also supporting a person who fought to get certified and has a beautiful and flourishing farm."
This is something that the local food movement has done very well. Organic brands can tap into this excitement, too, by sharing their stories. Atsma says retailers like himself are starved for this kind of content: "We don't have the time to make this ourselves. When we're fed good content, we love to share it. We have cash registers with screens on them, and everyone has social media—give us the video, or give us your facts, and we will show it to our shoppers to help connect them back with organic."
Subscribe and receive the latest updates on trends, data, events and more.
Join 57,000+ members of the natural products community.
You May Also Like
---