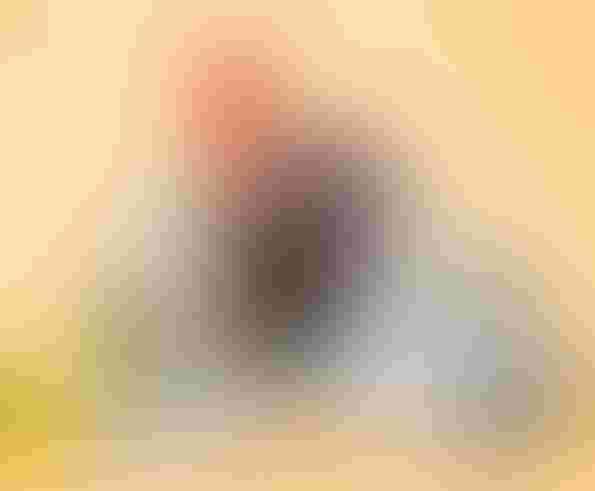 Conventional soda brands may be in trouble. For the past 10 years, soda volume in the U.S. has been dwindling. In the last three years alone, volume has dropped by 6 percent to less than 12.8 billion gallons.
These small but significant declines are partly fueled by the huge target now placed on soda'€™s back. Sugar-vilifying research, documentaries, books, blogs, articles and health expert recommendations have convinced consumers that excess sugar intake, especially from soda and other corn syrup-sweetened beverages, increases the risk of cardiovascular disease, diabetes, obesity and other chronic conditions. But diet soda has fared no better than the real stuff. In 2014, U.S. volume of both Diet Pepsi and Diet Coke dropped more than 5 percent, prompting Pepsi to remove the much-maligned aspartame and (curiously) replace it with a different artificial sweetener blend: sucralose, aka Splenda, and acesulfame potassium. Meanwhile, Coca-Cola has snapped up better-for-you natural brands such as Zico, Odwalla, Honest Tea and, in late August, Suja Life.
At the same time, however, the natural beverage market is steadily growing. In the 52 weeks ending July 12, 2015, natural carbonated beverages (such as sodas sweetened with cane sugar, erythritol or stevia instead of high fructose corn syrup) grew an impressive 11.6 percent to $218.4 million across all channels, according to SPINS.
While high-pressure-processed refrigerated juices and functional beverages continued their strong growth trajectory this past year, it was ready-to-drink bottled coffees and teas that rose an incredible 30 percent to $39.7 million in the natural channel. This was partly because of the rising popularity of cold-brewed coffee, which reduces the beans'€™ bitterness while still supplying energy. This falls right in line with the overall trend of energy-sapped consumers quickly shunning chemical-laden conventional beverages like Red Bull and Monster and seeking out alternatives made with cleaner, more recognizable ingredients.
"€œNatural consumers expect clean labels with premium organic ingredients and no artificial sweeteners or chemicals,"€ says Alan Joaquin, founder and CEO of Gr3en Energy, maker of organic energy beverages. "€œOur philosophy is to supercharge with superfoods. This functionality really resonates with shoppers who want a healthy energy boost."€
Build your beverage selection across categories with these thirst-quenching natural options.
Energy crisis
Positive Energy Orange Juice
You drink OJ in the morning. You drink coffee in the morning. Why not combine the two staples into a caffeinated fruit juice? This Non-GMO Project Verified orange juice is spiked with 75 to 150 milligrams of caffeine (equal to a cup of coffee) derived from green coffee extract. SRP: $2.29
Gr3en Organic Energy
This beverage offers an energy surge thanks to 150 milligrams of caffeine, but it'€™s made with a healthy blend of sparkling green tea, guarana extract, organic coconut water and kale juice concentrate. Bonus: This slightly effervescent drink has just 60 calories and a reasonable 12 grams of sugar per can. SRP: $2.49
EcoTeas Mate Flower with Hibiscus
New from organic and fair-trade yerba matcha maven EcoTeas comes this bottled beverage made with clean-energy yerba matcha, hibiscus and a touch of salt. This crimson cold drink delights with the earthy, grassy flavor of matcha and the floral, delicate qualities of hibiscus. SRP: $2.83
Runa Clean Energy No Sugar Added Orange Passion
A balanced energy beverage that sets drinkers back just 10 calories per can, Runa features vibrant organic ingredients, including sustainably sourced, Fair Trade USA guayusa, an Amazonian plant that contains as much caffeine as a cup of coffee. SRP: $2.29
Rebel Kitchen Mylk Coffee
This creamy, energizing vegan drink, made with organic coconut milk, coffee and date nectar for a touch of sweetness, is perfect for sunrise sips or midafternoon slumps. Kiddos will love the Chocolate flavor, a tasty treat infused with cacao. Also keep an eye out for Rebel'€™s new Chai. SRP: $2.99 to $3.29
A gourmet affair
Crio Bru 100% Ground Cocoa Beans
Tired of your morning coffee but love the ritual of brewing a steaming-hot sunrise beverage? Crio Bru comes to the rescue with roasted cocoa beans. Brew it just like your favorite coffee (we love it steeped in a French press), and enjoy an antioxidant-rich cuppa that smells like hot cocoa infused with floral notes. Now with attractive, updated packaging. SRP: $10.95
Belvoir Fruit Farms Elderflower & Rose Lemonade
This beautifully packaged effervescent soda from UK-based Belvoir Fruit Farms contains a floral blend of rose petal extract, elderflower and elderberry juice. At 25 grams sugar per 8 ounces, this isn'€™t a low-sugar health drink -- €"but it'€™s a decadent beverage to accompany al fresco meals. SRP: $2.69
Blossom Water Plum Jasmine
Perfect for breezy autumn cookouts, this ambrosial beverage features jasmine flower essence and plum flavoring sweetened with agave nectar and zero-calorie erythritol. At just 45 calories and 11 grams of sugar, Blossom Water is a better-for-you, caffeine-free alternative to sugary fruit juices and sodas. SRP: $2.49
IZZE Organic Sparkling Water Raspberry Watermelon
With just 10 calories and 2 grams sugar per 12-ounce glass bottle, this organic fizzy drink contains carbonated water, organic cane sugar, natural flavors and citric acid -- €"that'€™s it. Your customers will love the on-trend raspberry and watermelon tastes. SRP: $1.29
Juniper Ridge White Sage and Wild Mint
We'€™re ridiculously excited about Juniper Ridge'€™s new wild-harvested teas. The intrepid brand known for its forest-infused fragrances and home care products recently launched its inaugural tea in White Sage and Wild Mint, a bright, sinus-clearing blend hailing from the Mojave Desert. Also try the brand'€™s Douglas Fir Spring Tip tea. SRP: $13.00
Functional first
Rumble Supershake Vanilla Maple
With organic ingredients like flaxseed oil, vanilla bean extract, spinach and cherry, plus pomegranate extract, green tea, kale, and black currant, this ain'€™t your run-of-the-mill meal replacement. Rumble Supershake also packs in 20 grams of filling rBST-free whey protein and is sweetened with a touch of maple syrup and stevia. SRP: $4.22 to $4.49
WTRMLN WTR
Sound it out: '€œwatermelon water.'€ It tastes delicious and contains only two ingredients: watermelon and a bit of lemon. The secret is this company presses the melon rinds too, which adds a mineral flavor to the sweet, recognizable summer food. Plus, this refresher contains high levels of potassium and citrulline, an important amino acid. The next coconut water, perhaps? SRP: $3.99
LuliTonix Rejuvelixir Black Magic Activated Charcoal Elixir
LuliTonix taps activated charcoal -- €"a red-hot detox ingredient thanks to its porous qualities -- €"to give this rejuvenating inky elixir cleansing properties. This unpasteurized "€œcharcoal lemonade"€ tastes refreshing too, relying on lemon, maple syrup and Himalayan salt. The fine charcoal comes from coconut shells. SRP: $8.50
Temple Turmeric Super Lights Hibiscus Berry-Ade
At just 40 calories per 12 ounces, Temple Turmeric'€™s refreshing new Super Lights drink melds organic hibiscus tea with an Ayurvedic blend of organic turmeric, lemon juice, ginger and Celtic sea salt. Sweetened with organic stevia and agave, this is the more palatable cousin of Temple Turmeric'€™s original spicy elixirs. SRP: $3.99
FATwater Lemon
You know the nation'€™s collective fear of fat is over when a brand includes fat in its product name. This new drink by Bulletproof founder Dave Asprey blends purified water, B vitamins, natural flavoring and easily absorbable Bulletproof XCT Oil'€"a patented blend of medium-chain triglycerides derived from coconut oil. FATwater has just 2 grams of fat and 20 calories. SRP: $3.95
Subscribe and receive the latest updates on trends, data, events and more.
Join 57,000+ members of the natural products community.
You May Also Like
---