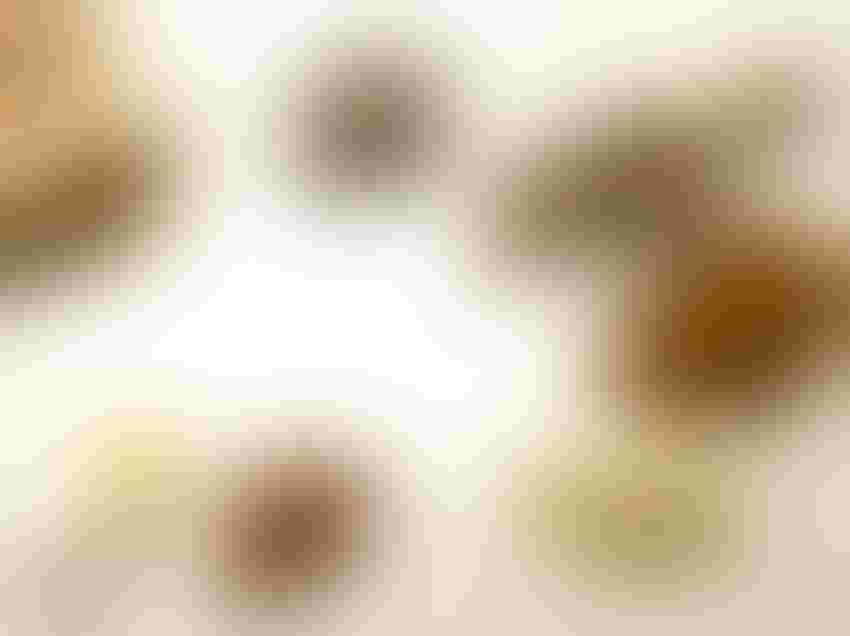 In January, General Mills launched Cheerios + Ancient Grains, which contains oats, quinoa, Kamut wheat and spelt; Kashi recently debuted Sprouted Grains, an addition to the brand's Organic Promise line. These are just two examples of the hundreds, if not thousands, of new products coming out as ancient grains mature from bulk-bin staples into mainstream packaged food ingredients.
Like goji berries, coconut and kale before them, buckwheat groats, amaranth, millet, teff, farro, Kamut wheat, sorghum and quinoa are quickly becoming, ahem, ingrained parts of the American diet. Sales of nearly all ancient grains are rising. Bread, baked goods, crackers and crispbreads (which capture a majority of ancient grain sales) rose from $4.9 million in sales in 2012 to $6.4 million in 2013, according to SPINS.
And while this trend would seem to run counter to the rising interest in gluten-free diets, surprisingly, the ancient grains containing gluten have seen the largest bump. Sales of Khorasan wheat, which goes by the brand name Kamut, were up 686 percent in July 2014 over the preceding year. By comparison, the more established quinoa, which does not contain gluten, rose just 35 percent over the same period, SPINS reports.
So what's going on? For one thing, more nuanced understanding about gluten allergies and intolerances have paved the way for broader acceptance of various wheat cousins. Additionally, increased domestic supply and a maturing global market have enabled more people to experiment with—and see the benefits of—ancient grains.
As author and cardiologist William Davis pointed out in his 2011 best-seller Wheat Belly, modern wheat bears little resemblance to the grain our ancestors ate thousands of years ago. "From the original strains of wild grass harvested by early humans, wheat has exploded to more than 25,000 varieties," Davis writes. "Virtually all of them are the result of human intervention."
Starting in the second half of the 20th century, researchers and farmers focused on creating wheat strains that would increase yields, deliver greater bread volume and be easier to process—€"nutrition was not a main driver.
For a perfect example of how wheat went from highly nutritious to much less so—€"and how substandard wheat made its way onto our plates—€"look no further than pasta. Prior to the Industrial Revolution, noodles were made by hand at home or in small shops. But now, the only way to keep pace with the estimated 13.6 million tons of pasta produced globally each year is to rely on high-capacity extruders. Years of increasing demand led researchers to create Durum wheat, which has a looser husk, making it much easier to process on an industrial scale.
Such hybridizations have wrecked wheat's nutritional value by making its sugars vastly more digestible. The refining processes exacerbate our glucose response by separating the bran and germ from the white, starchy endosperm, giving us an addictive sweetness. There is no avoiding sugar without avoiding modern wheat.
Modern wheat: zero, ancient wheat: one
One of the main drivers and beneficiaries of the ancient grain trend is Kamut, which has research to back its impressive health benefits. In a 2013 study, subjects who swapped bread, crackers and pasta made with conventional wheat for products made with Kamut experienced significant reductions in total cholesterol, blood glucose and even pro-inflammatory cytokines.
Kamut and other ancient grains are also finding favor among the millions of consumers who now identify as gluten intolerant or as having non-celiac gluten sensitivity. They've discovered that ancient grains don't cause gastrointestinal distress despite the presence of gluten. While these people wouldn't touch white bread, they'll embrace wheat relatives like Kamut, spelt, emmer and einkorn, whether in finished products or as standalone ingredients. (Many are available through Bob's Red Mill Grains of Discovery, launched at Expo West 2013.)
"€œPeople are finding that ancient grains are easier to digest than [commodity] wheat," says Elizabeth Stein, founder and CEO of Purely Elizabeth, maker of ancient grain-packed granola and cereal. "Now they have become the backbone of our product formulation."
As food manufacturers seek to boost fiber and protein in hot cereals, snacks, crackers and even beverages, shoppers can access ancient grains like never before—even in junk food. According to New Hope Network's NEXT Trend Database, 19 percent of snacks, cookies and candy exhibited at Natural Products Expo contained ingredients including quinoa, chia and millet.
Denting hunger?
The growing appetite for ancient grains has had unintended consequences. As consumers in developed nations drive up demand, prices rise everywhere, including in developing countries where these grains have been traditional (and affordable) staples. Case in point: Quinoa prices shot up more than 86 percent in Peru from January to December 2013, threatening to price the grain beyond the reach of many Peruvians and Bolivians, who rely on it for sustenance. "U.S. consumers are willing to pay a higher price," says Carolyn Dimitri, associate professor of food studies at New York University. "This diverts a lot of the quinoa out of the home country."
Still, ample research shows quinoa's increasing prices are a boon for rural quinoa farmers. According to the Food and Agriculture Organization of the United Nations, 81 percent of Bolivian farmers interviewed between December 2012 and March 2013 reported quinoa as their primary source of income. Thanks to this stable economy, quinoa farming communities experience improved living conditions and capital to invest in infrastructure. The grain's global popularity also allows farmers to form influential cooperatives through which they can sidestep corrupt middlemen, secure fair wages and prices, and even gain political sway, according to a 2012 report published in the journal Agriculture and Human Values.
Predictably, as demand has gone up, farmers in the U.S.—and nearly every other country with a hearty appetite for quinoa—been experimenting with domestic production. White Mountain Farm, which sits at a Bolivia-like 7,600-foot elevation in Colorado, was the first U.S. farm to cultivate quinoa, in 1984. Likewise, after learning about teff in the 1970s, founders of The Teff Co. started to grow this sturdy grass in Snake River Valley, Idaho. Now American-grown teff is available nationally.

Ancient grains are IN. @nfm_mag has the scoop: http://ow.ly/TdO9g
Domestic ancient grain production assuages concerns over carbon footprints and industrial grain operations, but it also boosts global food security. Because ancient grains evolved in harsh environmental conditions, and are cultivated in drought- or flood-prone areas, acidic soils and places with wide temperature fluctuations, these crops are hardy. Teff, for example, requires little water and flourishes in the hot, dry regions of Nevada and Idaho.
"Think of commodity crops as purebred dogs," says Laurie Scanlin, who holds a doctorate in food science and human nutrition and is the founder of Keen Ingredients, which makes quinoa-derived protein concentrates and flours. Scanlin fears that global temperature increases could reduce yields of conventional wheat, corn and soy, threatening our ability to feed the 9 billion people expected to live on Earth by 2050. Longer, hotter growing seasons may kill off finicky commodity crops bred to thrive in very specific conditions—€"but they'll be less likely to wipe out resilient ancient grains.
A double-edged sword
But domestic culivation can still hurt nations like Peru and Bolivia, particularly in communities where quinoa farming is the backbone of the local economy. This is a huge issue for the Bolivian government. In an effort to protect quinoa strains, the country has placed embargoes on many quinoa varieties. Ethiopia has faced similar problems with burgeoning international interest in teff, and in 2006, the country banned exports of raw teff grain.
So now we, as consumers, retailers and manufacturers, face a dilemma: How can we meet and even expand worldwide demand for ancient grains while still supporting those countries that lead in production and rely on grains for economic development?
Edouard Rollet, co-founder and president of Alter Eco Foods, which has been importing quinoa directly from farmers since 2003, suggests establishing a type of protected denomination of origin—like Champagne—for Royal Quinoa, a prized, large-grain variety that grows above 13,000 feet in Bolivia. "It's really the conditions—€"the terroir—€"that create the product, which is crunchier than and superior to other types of quinoa,"€ Rollet says. Alter Eco is actively working with the Bolivian government, universities and chemists to have Royal Quinoa officially recognized as a premium product, which would allow farmers to charge more for it and protect that price independent of quinoa production elsewhere. "Under this model, the [South American] quinoa farmers would own Royal Quinoa," Rollet adds. With more domestic supply in the world from other quinoa strains, Rollet believes prices within Bolivia would drop, allowing more people to afford this nutritious grain.
It remains to be seen if these are intractable problems within the ancient grains space or merely the growing pains expected in any new market category. In the meantime, manufacturers are focusing on education. But one thing is certain: Consumers will continue to seek ancient grains produced by farmers in developing regions, which leaves those farmers susceptible to global trends in ways their counterparts in more established economies might not be. "It's extremely important that farmers have control of their destiny," Rollet says. "That's really the key."
Breakfast punch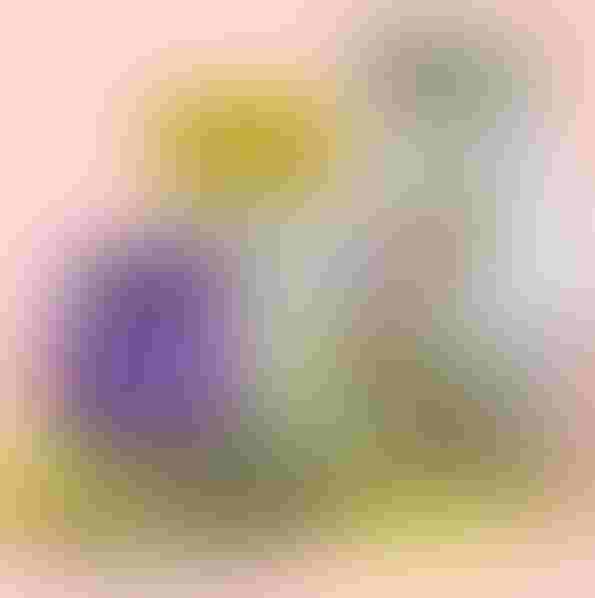 Seven Sundays Muesli Blueberry Chia Buckwheat
Americans are hopping on the muesli train, thanks to a slew of new companies launching oat-based blends. The traditional way to eat muesli is to soak it overnight in milk to create a tender, filling morning meal. Minnesota-based Seven Sundays'€™ new product is made with gluten-free oats, organic honey, coconut, apple juice-€"soaked blueberries, chia seeds, buckwheat flour, pumpkinseeds and dried apples. SRP: $4.99
Purely Elizabeth Ancient Grain Granola + Puffs Cereal
This popular organic brand made waves with its coconut-sugar-sweetened granola. But consumers said they were tempted to eat the entire bag—€"which is obviously a lot of calories. Purely Elizabeth responded with a minimally sweetened granola-cereal hybrid that sets eaters back just 130 calories and 4 grams low-glycemic sugar. Picture chunky granola combined with puffed millet and amaranth—€"a beautiful way to revitalize the sleepy cereal category. SRP: $6.99
Love Grown Foods Super Oats Packets Chia & Quinoa
The granola and cold cereal brand offers a new hot cereal made with gluten-free oats, brown sugar, chia seeds, quinoa, amaranth, cinnamon and either blueberries or apples. Add hot water and give it a stir for a filling, 160-calorie breakfast. Bonus: These light packets are great to take camping. SRP: $4.49
Peace Cereal Quinoa Chia Crunch
Packed with USDA Organic ancient grains and seeds like quinoa and chia, Peace Cereal delivers an impressive 7 grams protein and 5 grams fiber per cup. The company also donates a portion of sales of these tasty cereals, also available in Maple Buckwheat Hemp, to important organizations including the National Park Foundation and the Ovarian Cancer Research Fund. SRP: $4.99
On-the-go snacks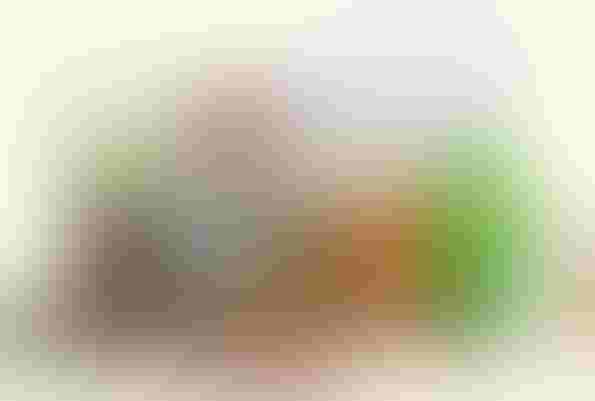 Nud Fud Goji Chia Banana Crisps
These chip-like paleo, vegan and gluten-free organic snacks are made with just banana, sesame seeds, coconut, antioxidant-rich goji berry and chia seeds. Surprisingly flavorful, eat Nud's clean-label snacks for breakfast or as a side for lunch. Also available with spirulina. SRP: $6.99-$7.99
Mary's Gone Crackers Thins Lightly Salted
New from the trusted organic, gluten-free brand, these thin crackers feature a healthful blend of quinoa flakes, chia seeds, amaranth, sprouted buckwheat and sprouted black-bean flours. They'€™re flavored with sesame seeds, smoked paprika, rosemary, black pepper and sea salt. SRP: $4.99
Blends by Orly Gluten Free Flour Sydney Blend
This new line of targeted gluten-free flour blends were crafted to "optimize results for different categories of baked goods."€ The Sydney Blend, perfect for brownies, muffins and pie crusts, is made with potato starch, sorghum flour, brown-rice flour, long-grain rice flour, soy flour, tapioca starch, quinoa flour and xanthan gum. Dairy, corn and nut free. SRP: $8.99
Shine Organics Revive
Happy Family'€™s soon-to-launch handy pouches for adults are filled with organic fruits, veggies and chia seeds. We love the tangy, 70-calorie Revive flavor, which contains pear, celery, coconut, lime, green tea and chia, as well as Calm, a blend of banana, pumpkin, coconut, blackberry, vanilla, passionflower and chia that promotes relaxation. SRP: $5.99
Making a meal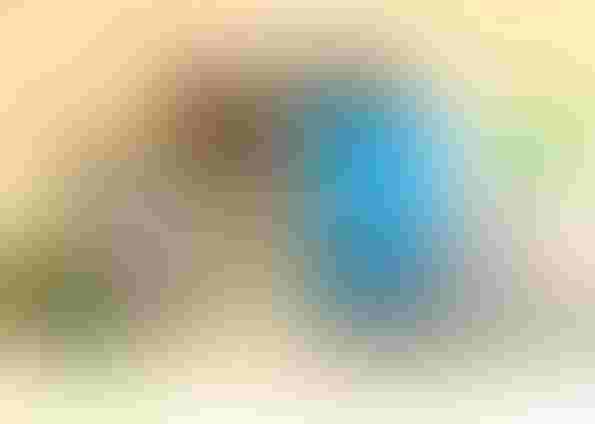 Frontier Soups Kale & Quinoa Vegetable Soup Mix
Simply add vegetable broth, cubed butternut squash and a can of tomatoes to this excellent dried soup for a delicious stew that tastes like you spent hours making it. We especially love how this harmonious blend of white quinoa, kale flakes, chopped onion, carrot, butternut squash, garlic and spices lends to an attractive, eye-catching package. SRP: $5.95 to $6.49
Rustic Crust Old World Flatbreads Gluten Free Napoli Herb Pizza Crust
Even if your customers don't eat gluten free, they'€™ll love this Celiac-friendly pizza crust, which produces crispy edges and a tender, pleasantly chewy center. Chia seeds add unexpected texture and nutrition to this tasty pantry staple. SRP: $5.99
Freekeh Foods Organic Freekeh Tamari
This ancient grain purportedly dates back to 2,300 B.C., when villagers picked young green wheat and rubbed them to reveal the tender inner grain. Freekeh Foods delivers a tasty version tossed with savory, organic - sauce. Each serving contains 8 grams protein for 120 calories. SRP: $4.50-$5.00
Patagonia Provisions Tsampa Soup Garden Veggie
This USDA Organic, plant-based mix from conscious clothing brand Patagonia is inspired by tsampa, the traditional Nepalese stew made with five grains, including toasted buckwheat, cracked barley, bulgur wheat, quinoa and ground rice hulls. Freeze-dried kale and dehydrated carrots, portabellas, red bell pepper and onion bulk up this soup for a filling, quick meal perfect for home or on the trail. SRP: $6.50
Subscribe and receive the latest updates on trends, data, events and more.
Join 57,000+ members of the natural products community.
You May Also Like
---
Sep 20 - Sep 23, 2023
Natural Products Expo East is the East Coast's leading natural, organic and healthy products event.
Learn More