BENEO-Palatinit Presents its Newly Developed Sweets Collection
BENEO-Palatinit Presents its Newly Developed Sweets Collection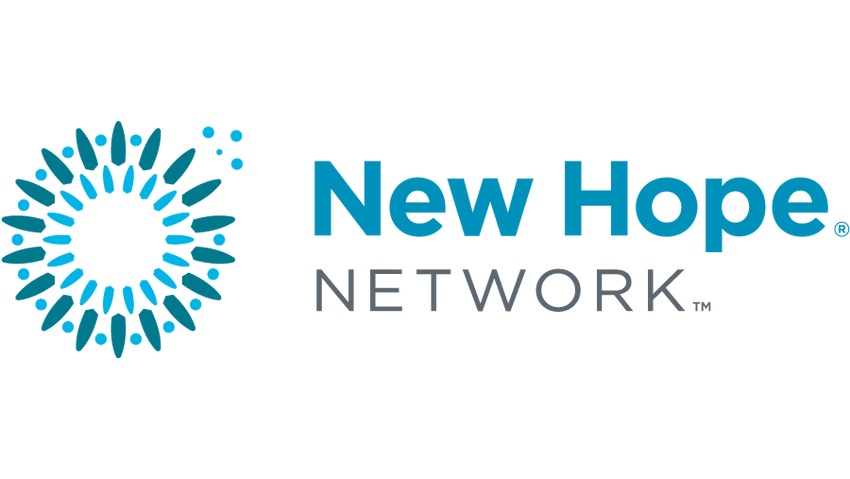 One of the leading manufacturers of functional carbohydrates, BENEO-Palatinit, will unveil its Sweets Collection with ISOMALT at ISM 2010 in Cologne. The new tool will enable the company's customers to experience and explore a wide range of innovative sugar-free confectionery.
Visitors to ISM will be able to view and taste a number of creative candy ideas from BENEO-Palatinit and see the variety of marketable possibilities available when using the company's sugar replacer, ISOMALT. Among the inventive examples available on stand will be 'Volcano', a three-layer sugar-free candy combining unusual flavours such as chilli and ice. Also, individual and sustained flavour combinations can be tested with the new 'Pick'n'Mix' concept including small candies.
BENEO-Palatinit is confident that its new approach, coupled with its long-lasting industry expertise, will encourage creativity in future confectionery products. Ingrid Willibald-Ettle, Head of Customer Technical Service for BENEO-Palatinit, explains why the company is focusing its efforts on the Sweets Collection: "We are delighted to be able to present the Sweets Collection at this year's ISM. The market is such that it's now even more important for manufacturers to offer innovative ideas in order to guarantee long-term success. The Sweets Collection will show manufacturers our pioneering approach to the sugar-free confectionery market and demonstrate that new, healthy and tasty concepts are feasible."
Sustaining the development and managing the production process of sugar-free innovations is challenging, yet with ISOMALT, BENEO-Palatinit is able to address issues such as nutrition profiles, taste and appearance. ISOMALT is the only sugar replacer on the market that is derived from pure sugar beet with the benefits of being toothfriendly, low glycaemic and of low calorie content. Also, being available in different variants, it allows tailor-made solutions. The sugar replacer enhances the brilliance in colour and prolongs flavour intensity.
In addition to support technological questions, BENEO-Palatinit is offering a comprehensive service ranging from product development to regulatory consultancy to market research. The company uses its in-house experience to offer a tailored approach for its customers. Jan Kritzer, Consumer Intelligence Manager at BENEO-Palatinit says: "Our role goes beyond the role of a common supplier. We offer our clients more than just an ingredient; we develop innovative ideas that consider market trends and consumer behaviour."
Along with offering candy samples at ISM and demonstrating the number of possible candy concepts, BENEO-Palatinit will provide communication ideas to support functionality as well as marketing.
Ingrid Willibald-Ettle and Jan Kritzer will deliver a presentation dealing with the topic, "True innovation is sweet - BENEO-Palatinit's candy innovation matrix" to give a deeper insight into the company's ideas for innovative future confectionery concepts. The presentation will be within ProSweets on 1st February.
For further information on BENEO-Palatinit and its ingredients, please visit: www.beneo-palatinit.com
Ingrid Willibald-Ettle, Head of Customer Technical Service, will be available for scheduled media briefings on stand throughout the show.
About BENEO-Palatinit
Based in Mannheim, Germany, BENEO-Palatinit was founded in 1979 and is part of the Functional Food Group BENEO. The Group, formed in autumn 2007, also includes BENEO-Orafti as well as BENEO-Remy. It is part of the SÜDZUCKER AG - Europe's largest sugar producer.
BENEO-Palatinit employs some 200 people in Mannheim and at its production facilities in Offstein/Palatinate. The company has a global presence with subsidiaries in the USA and Singapore, as well as 45 sales agencies in various countries.
BENEO-Palatinit manufactures the internationally approved products ISOMALT, Palatinose™ and galenIQ™, all of which are derived from pure beet sugar. Each product is characterised by its toothfriendliness, low glycaemic response and a mild, sugar-like sweetness. Moreover, the sugar replacer ISOMALT contains only half the calories of sugar. With tailor-made variants the ISOMALT family is available for a wide range of applications. Worldwide, almost 2,000 products are made with ISOMALT – in sugar-free hard-boiled candies, it is the internationally most widely used ingredient. The new functional carbohydrate Palatinose™ is characterised by a long-lasting energy supply. As a result, it has a wide range of application possibilities in foods and beverages with a sports and wellness positioning.
For pharmaceutical applications, BENEO-Palatinit produces the excipient galenIQ™, which is chemically also based on hydrogenated isomaltulose, but manufactured according to pharmaceutical guidelines.
BENEO-Palatinit offers comprehensive service and consultancy to customers, including production technology, formulation development and product optimisation as well as regulatory advice, market research and marketing support.
BENEO-Palatinit has been ISO 9001 certified since 1994.
Subscribe and receive the latest updates on trends, data, events and more.
Join 57,000+ members of the natural products community.
You May Also Like
---