Biocidin Botanicals™ launches G.I. InnerCalm™, upgrades spore-based probiotic – press release
Biocidin Botanicals™ launches G.I. InnerCalm™, upgrades spore-based probiotic – press release
New gut powder and reformulated probiotic provide restorative support for gastrointestinal and nervous system health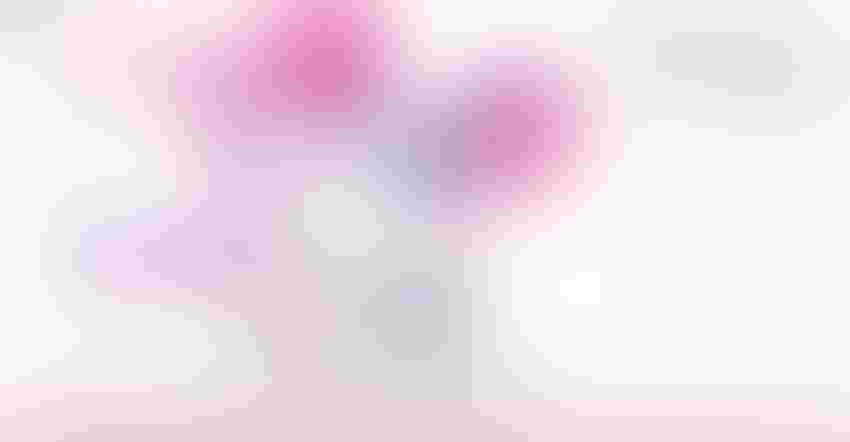 Sponsored by Biocidin Botanicals
Biocidin Botanicals today announced new additions to its trusted RESTORE product line for supporting gastrointestinal health and overall well-being.
G.I. InnerCalm™ is a clinician-crafted gut powder for soothing the gut and mind. A unique blend of proven botanicals and nutrients, it promotes a healthy gut lining and provides restorative support for mood and sleep. It also helps manage occasional heartburn, bloating, and gas.
Proflora™ 4R is a spore-based probiotic and herbal formula for promoting microbial diversity, nutrient absorption, and a balanced gut microbiome. Updated with highly researched strains, 33% more CFUs, and a higher number of organic botanicals, the new Proflora™ 4R complements G.I. InnerCalm™ in supporting healthy digestion and whole-body health.
Biocidin Botanicals conveniently groups its products into five categories of functional activity: Remove, Bind, Restore, Defend, and Smile.
Both G.I. InnerCalm™and Proflora™ 4R are part of the company's RESTORE category of products for promoting a healthy, balanced microbiome – something science has affirmed plays a key role in overall health.
"Gastrointestinal issues are increasingly common. They now affect over 60% of people in the United States," said Biocidin's Founder and Formulator, Rachel Fresco. "With these additions to our RESTORE product line, we hope to further simplify the path to wellness for people facing today's complex health challenges."
Dr. Jocelyn Strand, Director of Clinical Education and Research, notes that the inclusion of botanicals that work with the body to establish balance sets these products apart.  
"Botanicals provide a sophisticated, clinically proven way to empower practitioners and their patients," Dr. Strand said. "Knowing that botanicals have stood the test of time and modern scientific scrutiny, we can offer plant-based formulations with the confidence that we are bringing forward nourishing therapy without compromising efficacy." 
About G.I. InnerCalm™  
G.I. InnerCalm™ is a clinician-crafted, easy-to-use gut powder. Three of its ingredients (all included in evidence-supported amounts) have been shown to promote healthy gut mucosa – GutGard® Deglycyrrhizinated Licorice (DGL), glycine, and patented PepZin GI™ (zinc L-carnosine.) These, along with researched botanicals chamomile, lemon balm, aloe, and ginger, combine to provide broad support for gastrointestinal and nervous system health. Mixed with water to make a delicious lemon-ginger drink, G.I. InnerCalm™ promotes healthy gut motility and regularity, contributes to healthy mood and sleep, and supports a healthy stress response and inflammatory response. It also helps manage the discomfort associated with occasional heartburn, bloating, and gas.
About Proflora™4R 
Now with 33% more CFUs, Proflora™ 4R combines three highly researched probiotic strains in evidence-supported amounts with three botanicals. The result is one potent solution for comprehensive gut restoration. This shelf-stable formula combines beneficial Bacillus bacteria with marshmallow root, aloe vera, and quercetin to support microbial diversity while soothing and calming the G.I. tract. All strains are soil-derived and spore-forming to help increase keystone species in the gut. Proflora™ 4R supports optimal health by promoting immunomodulation, healthy digestion and nutrient absorption, and a healthy inflammatory response. 
About Biocidin Botanicals™  
Biocidin Botanicals™ is a leader in botanical supplements and a pioneer in microbiome health. Its legacy broad-spectrum botanical blend Biocidin® was formulated in 1989 in response to challenging health conditions related to microbial imbalances. More than 30 years later, the company offers a curated line of targeted support products to boost patient health. Healthcare practitioners have utilized these clinically effective, evidence-based products for over three decades to help millions of patients achieve vibrant health and wellness. Biocidin Botanicals™ will continue to lead the way in functional and integrative medicine through its plant-powered products.
Visit their website at www.biocidin.com  or check them out on Instagram or LinkedIn for more information. 
Media Contact: 
Shawnee Mora, Director of Marketing
[email protected] 
Subscribe and receive the latest updates on trends, data, events and more.
Join 57,000+ members of the natural products community.
You May Also Like
---
Sep 20 - Sep 23, 2023
Natural Products Expo East is the East Coast's leading natural, organic and healthy products event.
Learn More